Recruiting 101 With Amy: Your Chances Of Getting A Scholarship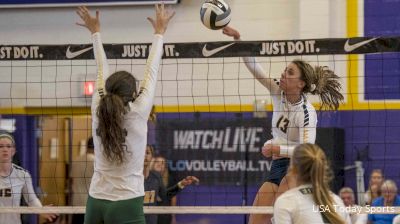 If you want to play college volleyball, there is a place for you. Even if you aren't good enough to play at a top Division I program, there's always lower-level Division I teams, Division II and III, NAIA, and junior college. Division I and II and NAIA programs offer scholarships.

Here are some points to focus on if you're pursing a college scholarship.


First and foremost if you are selecting schools that are realistic for you to play at, they will be interested in you.
Send letters/emails of interest and follow up with a phone call. If they are interested in you, they will respond back to you and be reciprocal in the recruiting process.
Respond to any correspondence from coaches.
Send playing schedules so coaches can easily find you at big tournaments.
Maintain contact – all else being equal a coach might lean towards a player who has been more diligent about responding and showing interest and have created that relationship with them.
Provide game video. Many will ask for game video when you start the process. Be ready to provide them with great game video.
Additional Episodes Of Recruiting 101
When To Get Started In The Recruiting Process
How To Narrow Down Your Search
What College Coaches Are Looking For
My Role Vs. My Parents' Role
Recruited Walk-On Vs. Scholarship Athlete
The Right Time To Make A Decision
Making Yourself Stand Out