Get an inside look at the U.S. Women's National Volleyball Teams preparation for the 2016 Olympics in Rio de Janeiro, Brazil.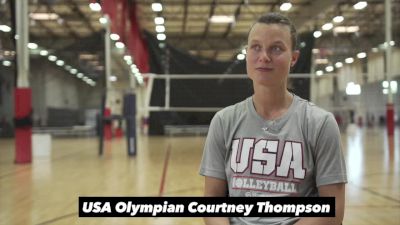 Courtney Thompson on Retiring
Nov 4, 2016
Two-time USA Olympic setter Courtney Thompson talks about her choice to retire after the 2016 Rio Olympics.

To hear more from Thompson and her national team teammates Jordan Larson, Christa Dietzen, Karsta Lowe, and head coach Karch Kiraly, watch the exclusive two-episode documentary "USA Women's National Volleyball Team: All In."