Purdue at Ohio State | 2017 NCAA Women's Volleyball
Dave Shondell Is Done Playing It Safe
Dave Shondell Is Done Playing It Safe
Dave Shondell would not describe himself as a risk-taker. The 15-year head coach of the Purdue women's volleyball program typically errs on the conservative side.
Oct 27, 2017
by Megan Kaplon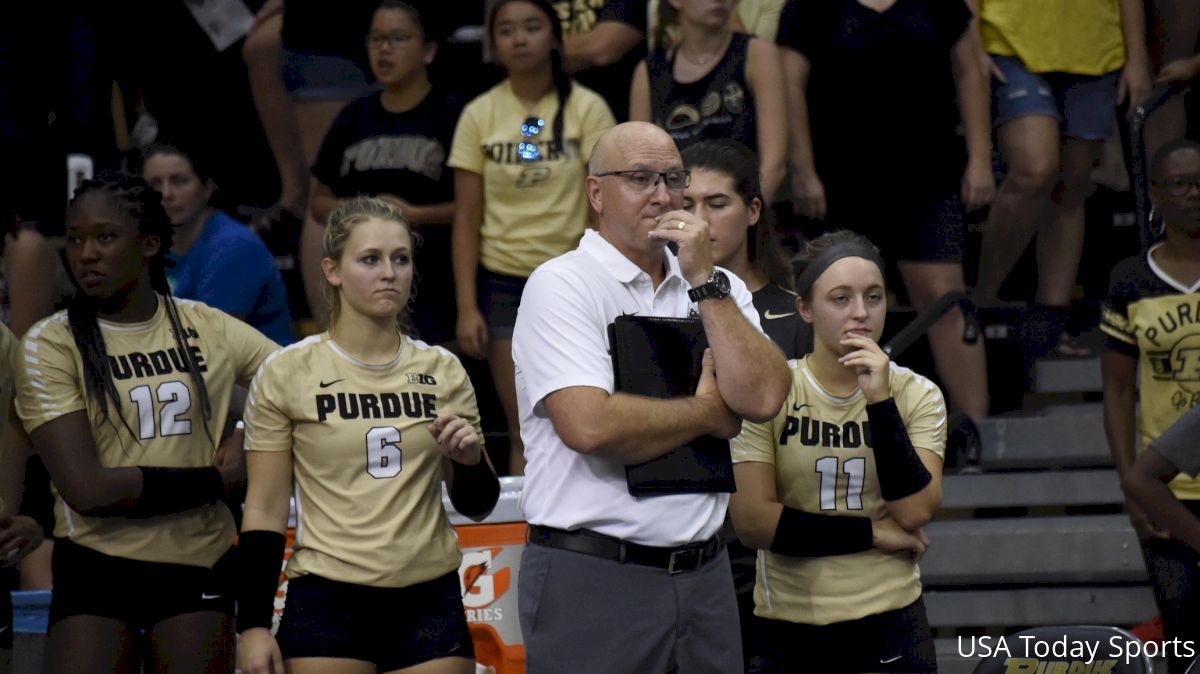 Dave Shondell would not describe himself as a risk-taker. The 15-year head coach of the Purdue women's volleyball program typically errs on the conservative side.
"I'm a guy that, when something is working, I stick with it," he said.
So it was a bit out of character when he moved his star middle hitter Danielle Cuttino to the left pin prior to the 2016 season.
Alexa Smith, who started on the outside for the Boilermakers in 2015, had transferred to Colorado, and the Purdue coaching staff knew that in the Big Ten, you have to have good outsides to win. Cuttino was the most athletic kid on the team, and putting her on the pin would mean they could give her the ball a lot more, which could only be a positive.
Things went well. Cuttino led the team with 530 kills and the Boilermakers advanced to the second round of the NCAA tournament.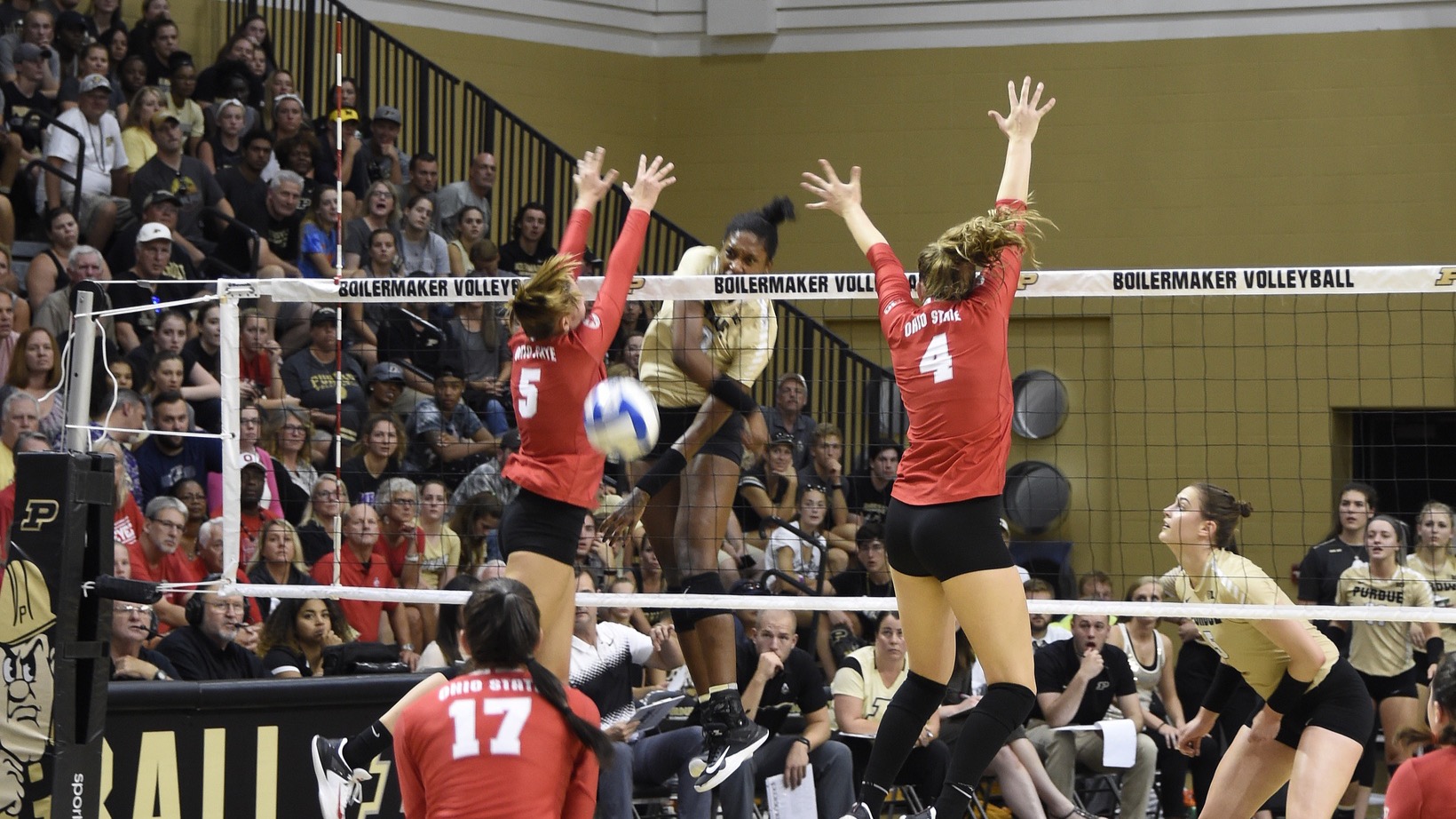 USA Today Sports
But then, this year, with the team ranked in the top 20 and boasting a 15-4 record midway through the season, Shondell moved Cuttino back to the middle.
The match for which he made the change? The Boilermakers' October 20th date with No. 1-ranked Penn State.
"We've operated too long with a fear that we'll get beat," Shondell said, "instead of doing things that we think are aggressive and exciting and really make the most sense. So that's what we're going to try to do: just bite the bullet and take some risks."
Against the Nittany Lions, the risk didn't pay off with an upset of the nation's top-ranked team (Penn State won in four), but it did result in a showing that Shondell was much more proud of than the Boilermakers' previous outings versus Minnesota and Nebraska.
I'm a guy that, when something is working, I stick with it.
In their losses to the Gophers and the Huskers, the Boilermakers simply didn't compete. Up to that point, they hadn't played teams that dug them as much as Minnesota and Nebraska did. Until they hit the brick wall of two top-10 teams, Purdue was hitting .330 and was the least-dug and least-blocked team in the Big Ten.
The losses were a reality check.
This weekend,
Purdue travels to Columbus to take on Ohio State
for the second time this season. In their first meeting, Ohio State won in four -- Purdue's only loss to an unranked team this season. Shondell says this match, and the Boilermakers subsequent outing at Maryland on Sunday, are huge, because if you want to host the first and second round of the NCAA tournament you can't lose to the bottom- or middle-dwellers of the conference.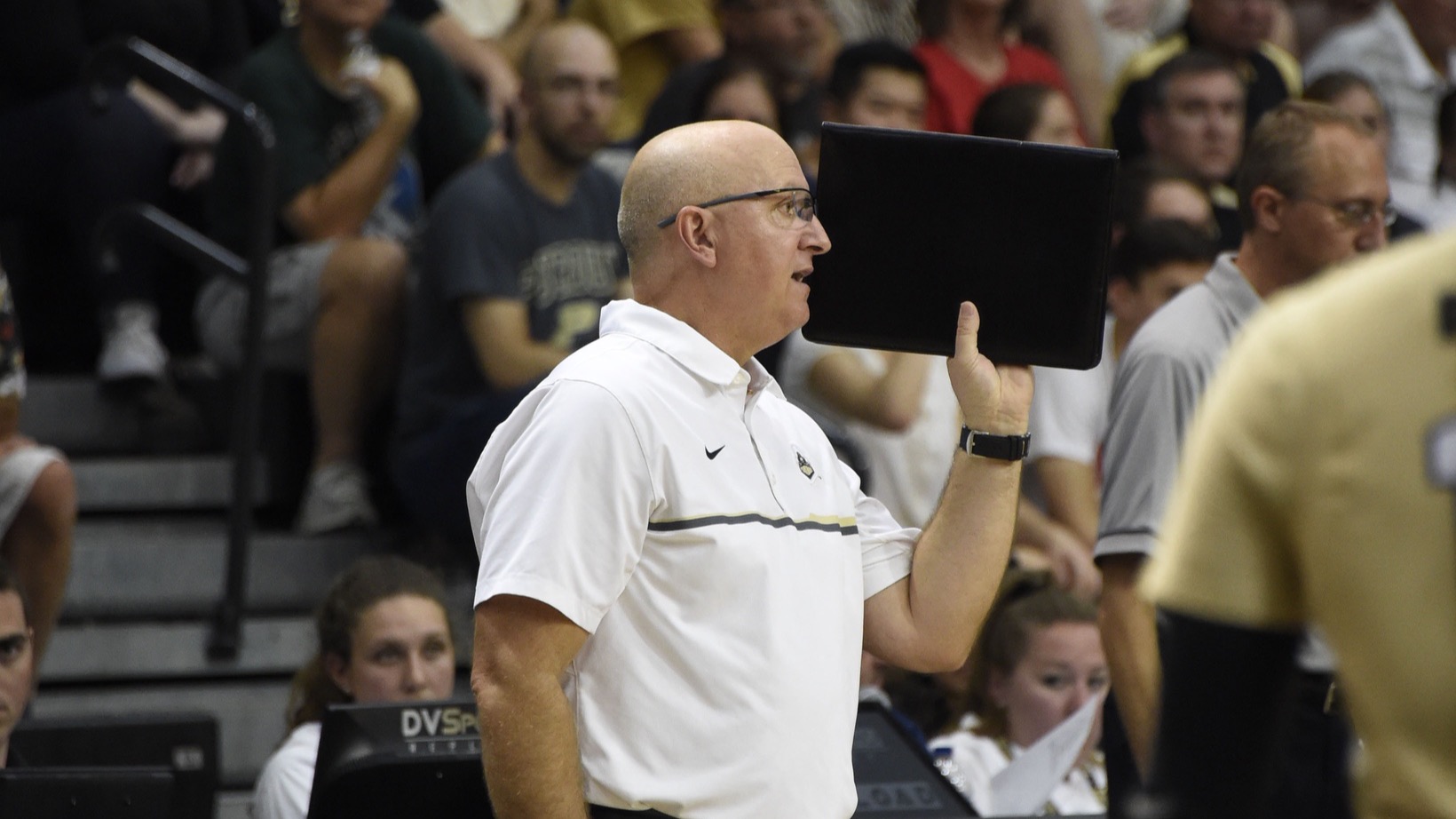 USA Today Sports
"We can get beat by Penn State and our RPI gets better," Shondell said. "But we can't lose to Ohio State or Maryland and Iowa and expect that to happen. What's going to happen then is our stock is going to drop considerably."
After the losses to Minnesota and Nebraska, Shondell knew his team needed a more physical presence in the middle, and moving Cuttino did make Penn State adjust, running much of its offense behind the setter with Haleigh Washington on the slide and Heidi Thelen at opposite.
No matter where she is on the court, Cuttino's contributions are key to the Boilermakers' success. Athletically, Shondell says, she's off the charts. One of the three best volleyball players ever to come through the Purdue program (the other two being 2010 Big Ten Player of the Year Ariel Turner and current national team member Annie Drews). And this year she's better than ever, thanks to a new willingness to put in the work.
"Danielle can do anything," Shondell said. "Tonight [at practice], she blocked in the middle as well as any middle blocker I've ever had. The issue with her before was she wouldn't work hard enough to be great in the middle as a blocker. She loved offense, but she just wouldn't work."
The difference, he says, is maturity. It's a pattern Shondell has seen a number of times in his 15 years at Purdue.
"The sad thing about coaching college is how great these guys are when they become seniors. How focused. How mature. How responsible. How determined. They see the end in sight, so they become different and they become everything you want them to be, and then they're gone."
All four of his seniors are similarly driven this season, and it's on them that Shondell leans heavily.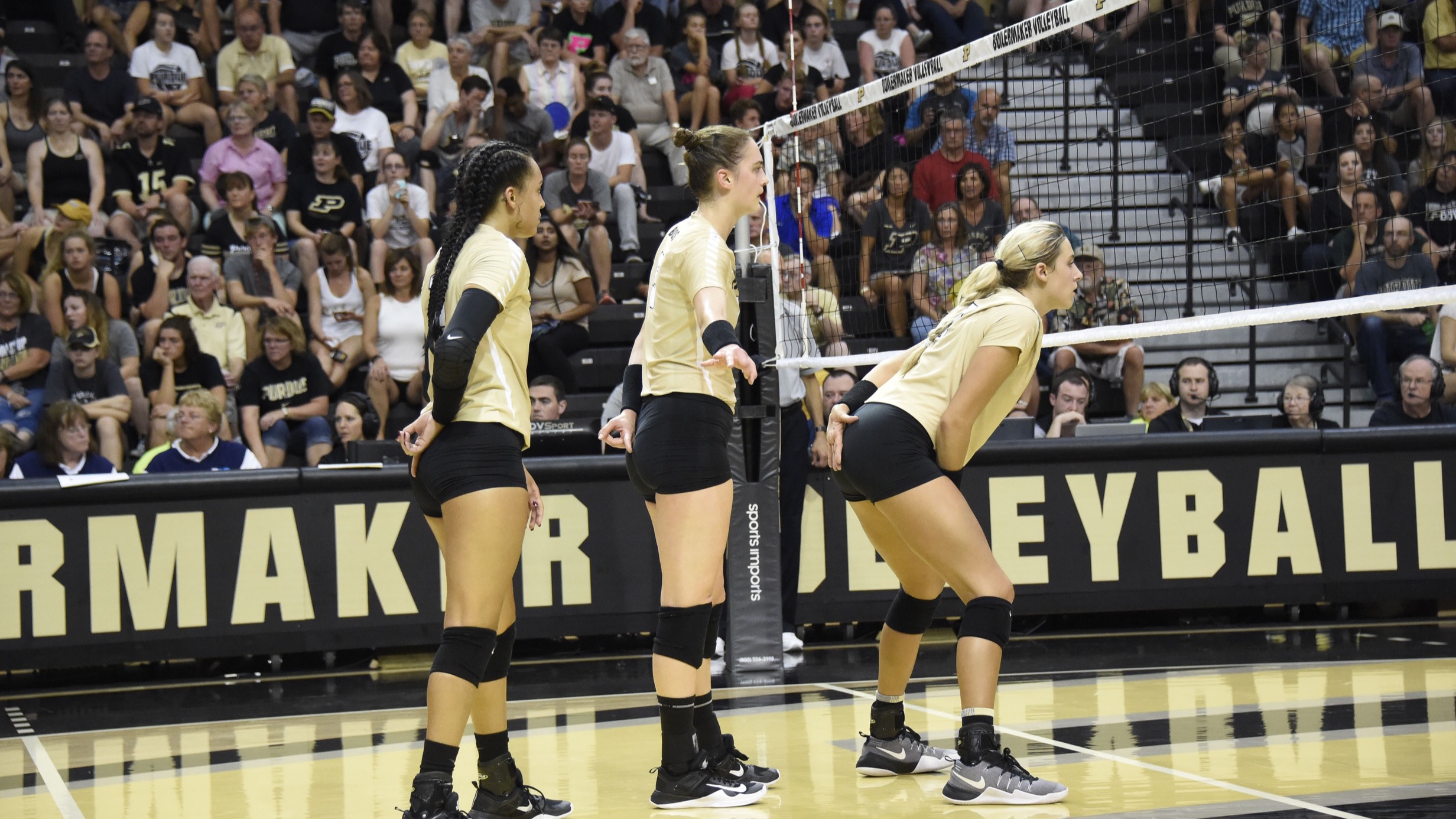 USA Today Sports
"In practice tonight I brought [the team] in, and I said, 'We have so many people on this team that are emotionally invested exactly the way that they need to be.' I said, 'Look at [senior outside hitter] Azariah Stahl. Azariah is a totally different person than she was a year ago because she knows this is her year. This is it. If we could all come in and play with that kind of passion and purpose, we'd have something. The problem is, we've got about two or three people that aren't doing it."
Against Penn State, the Boilermakers brought that dialed-in, focused, competitive drive that Shondell has been trying to drag out of them all season. In their second match last weekend, they once again played well, dispatching with Rutgers in straight sets.
This weekend's road trip to Columbus and College Park will be another key benchmark for Purdue. With Ohio State and Maryland's liberos ranked second and third in the conference in digs per set, the Boilermakers know that they are going to get dug. The rallies will be long. They will have to stay patient. Keep hitting their shots, wearing down the defense, and trusting their backcourt players to cover them when they go for a swing that might get blocked.
"You can't be afraid of making a mistake, as long as it's a calculated risk," Shondell said.
At 6-4 halfway through the Big Ten season, 16-5 overall, and 20th in the latest NCAA RPI ranking, Purdue isn't going to get where it wants to go playing it safe. The Boilermakers are going to need to take some calculated risks and luckily, they have Shondell leading by example and showing them the way.
Watch Purdue live on FloVolleyball this weekend.
Friday, October 27, at 7 PM ET, versus Ohio State
Sunday, October 29, at 1 PM ET, versus Maryland