At the end of the 2016 NCAA volleyball season, many of the country's top college liberos graduated, including Nebraska's Justine Wong-Orantes, Oregon's Amanda Benson, UCLA's Taylor Formico, and Kansas' Cassie Wait; the departures opened up starting spots on top teams.
Some of the players who filled those roles have had fantastic libero debuts, already making a name for themselves on the national stage only a couple of months into the season.
Here's our list of the top liberos in college volleyball for the 2017 season, featuring veterans and newcomers alike.
18. Tia Scambray | 6-foot-0 | Senior | Washington
Tia Scambray started at outside hitter in her first three seasons at Washington, but as a senior she beat out 2016 starter Shayne McPherson for the libero position. According to Washington head coach Keegan Cook, Scambray established herself as the most elite ball control player in the Husky gym, and the numbers validate that claim: she's leading the team and fourth in the Pac 12 with 4.02 digs per set.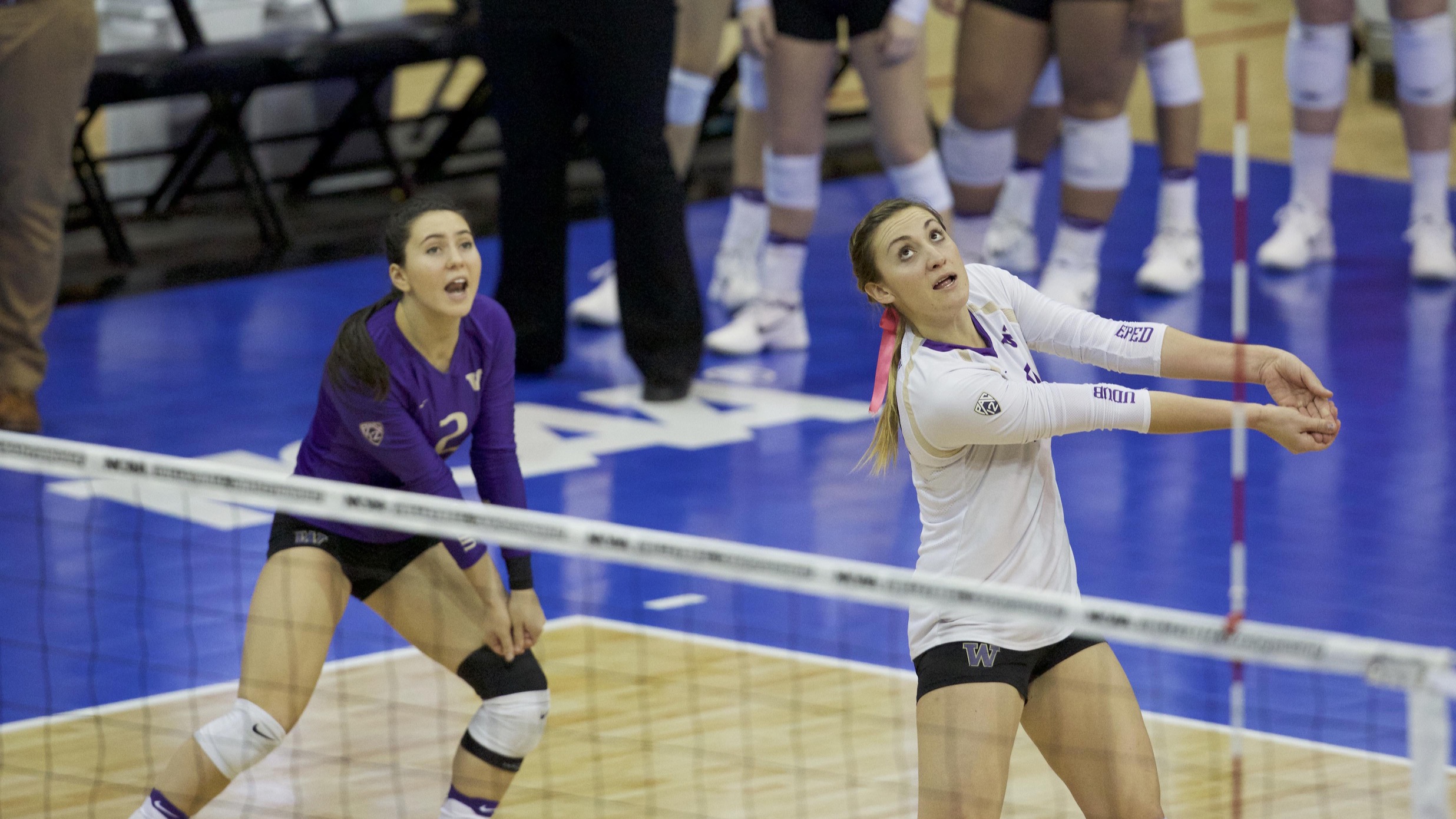 USA Today Sports
17. Victoria Garrick | 5-10 | Junior | USC
With the graduation of honorable mention All-American libero Taylor Whittingham, Victoria Garrick has stepped into the starting position for the Trojans. Originally a walk-on, Garrick has worked her way onto the court and this season has helped USC upset Washington, UCLA, Creighton, and Michigan. She earned the Pac-12 defensive player of the week honor on September 25 after recording the first double-double by a USC libero since 2012 with 18 digs and 10 assists versus UCLA.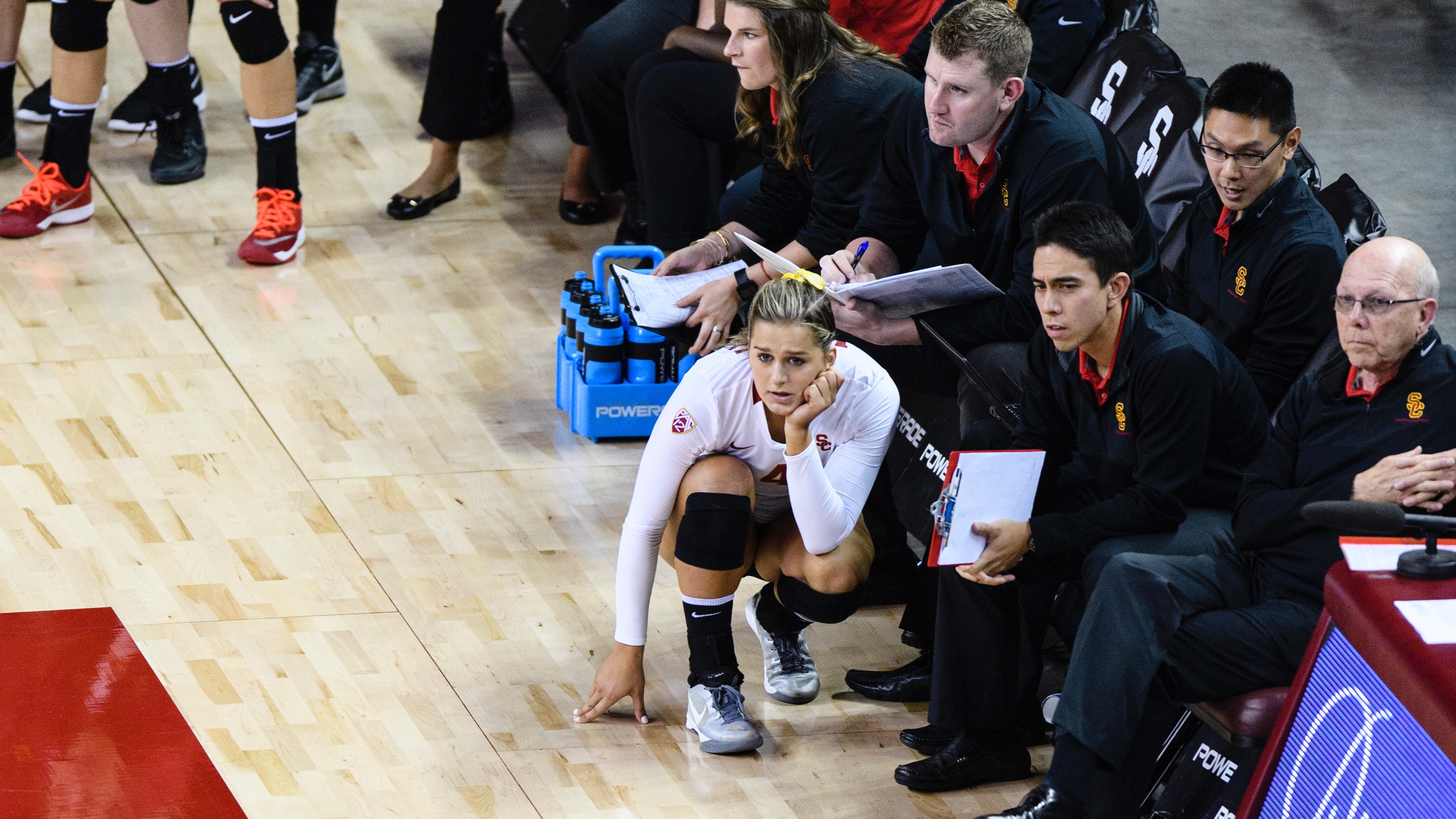 USC Athletics
16. Allie Nelson | 5-6 | Sophomore | Kansas
Kansas was another top-ranked program looking to fill the starting libero position after graduation losses. Sophomore Allie Nelson has quickly stepped up to fill the hole left by honorable mention All-American Cassie Wait. Her 3.95 digs per set (No. 5 in the Big 12) has helped Kansas win six matches in a row to kick off the conference season.
15. Zana Muno | 5-10 | Junior | UCLA
With 4.62 digs per set, Zana Muno is the top defensive player on one of the Pac-12's best digging teams. As a freshman, Muno set in one half of UCLA's 6-2 offense, but served as a defensive specialist her sophomore year. Now the starting libero, Muno has put up some impressive numbers, including tying for fourth-most digs in a match in UCLA history with 34 in the match versus Hawaii on August 27.
14. Cat McCoy | 5-7 | Senior | Texas
Competitive fire fuels Cat McCoy's performance on the court for Texas. If somehow you get a swing past the No. 1 blocking team in the country, you'll have to try to fool the athletic and determined McCoy. She's leading the Longhorns with 195 digs and has only six reception errors for the season. On a team full of firepower, McCoy provides a much-needed solid first touch.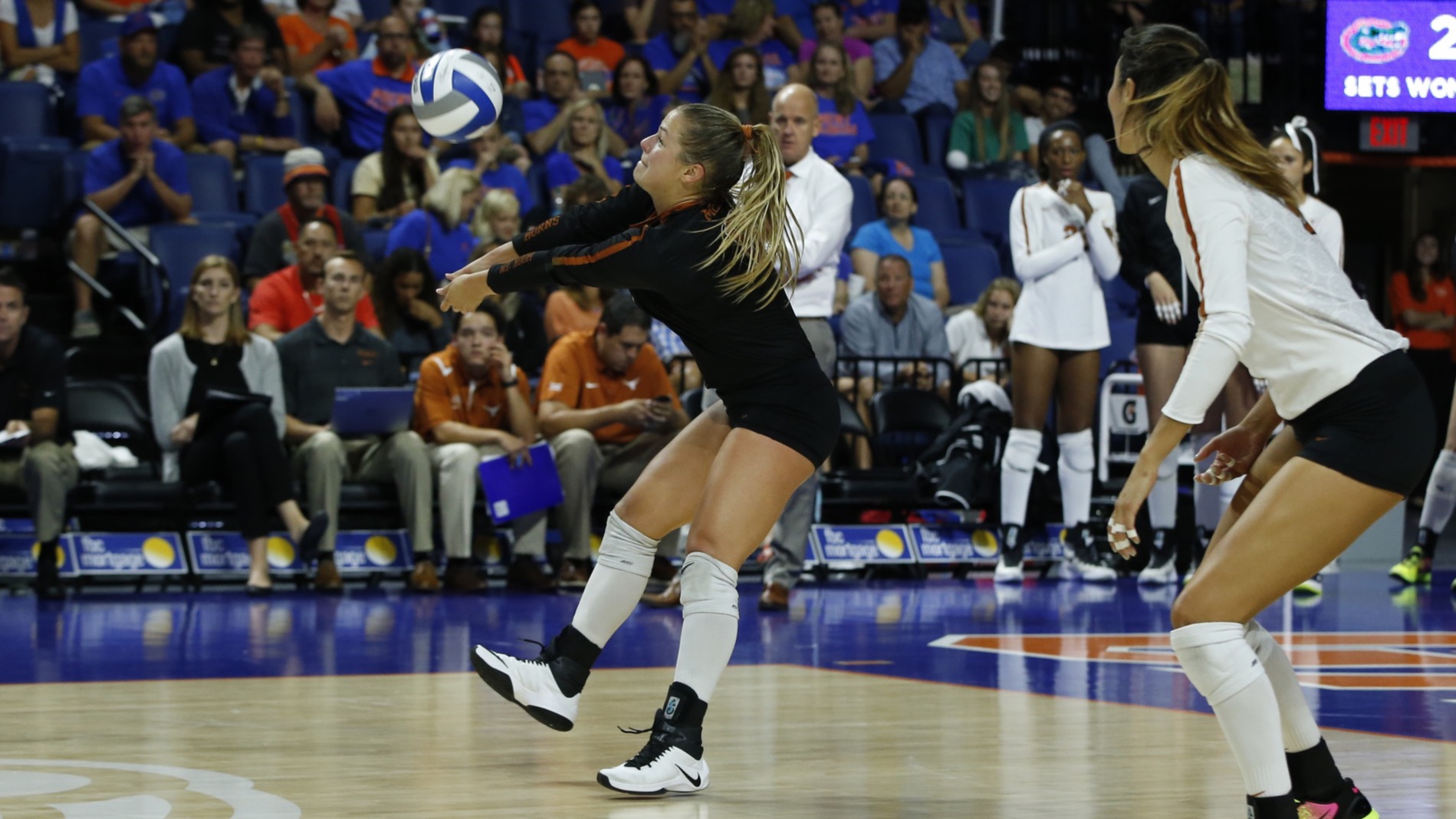 13. Brandi Donnelly | 5-8 | Senior | Illinois
In her fourth season as Illinois' starting libero, Brandi Donnelly is once again putting up impressive numbers. The 2016 honorable mention All-American has managed to accumulate 4.21 digs per set, even with the top-blocking team in the Big Ten stopping many swings before they even cross the plane of the net. As a junior, she led the conference with 4.63 digs per set, and could easily claim the top position once again by the time this season is over.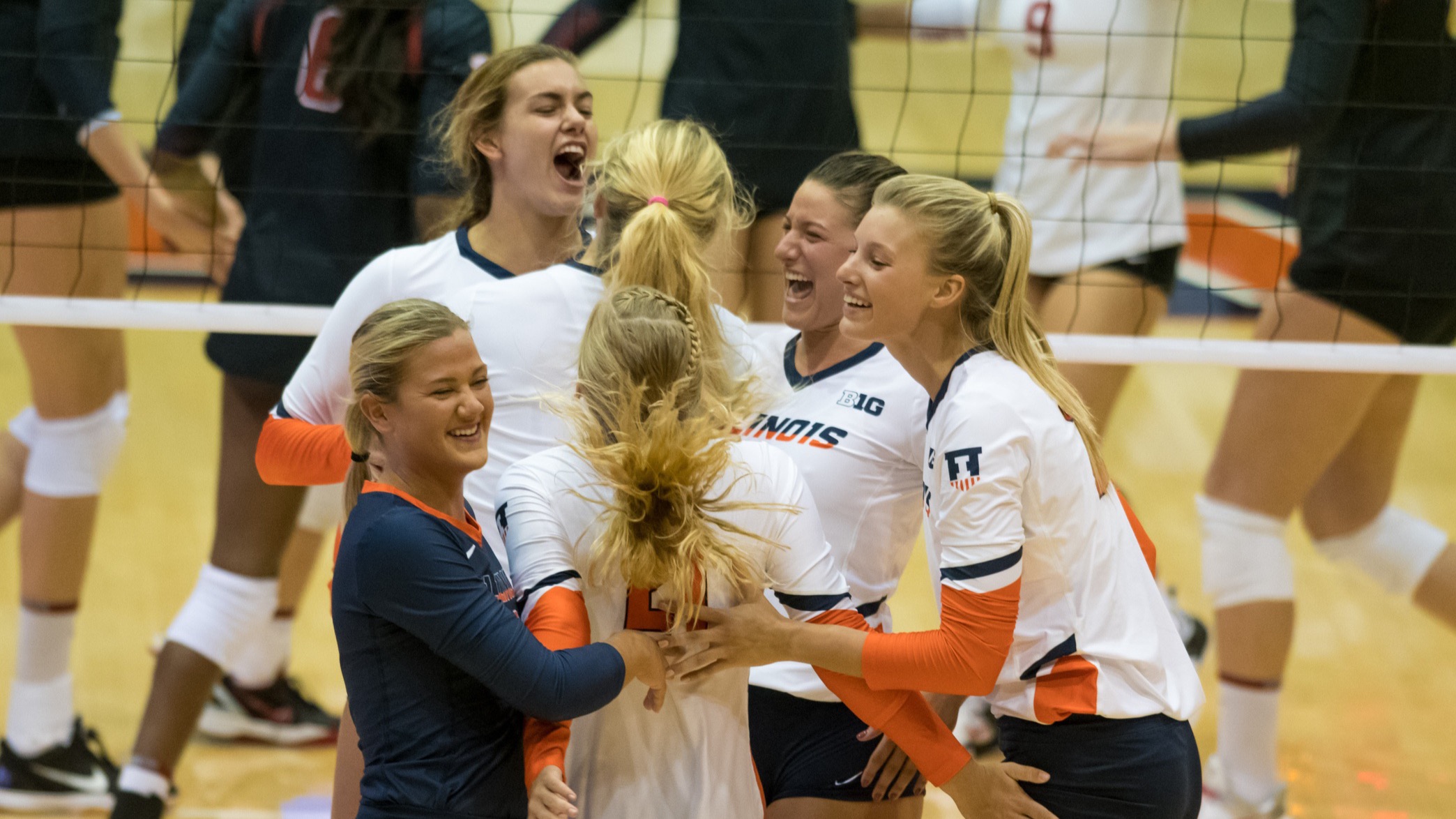 USA Today Sports
12. Ryann DeJarld | 5-9 | Junior | Notre Dame
In her third season as the starting libero for Notre Dame, Ryann DeJarld is making a name for herself on the national stage. With 6.27 digs per set, she's second only to Bowling Green's Kallie Seimet in the country. The former outside hitter's 572 digs in her sophomore season ranks third all-time in program history, and with 27 aces she ranks in the top 50 nationally in aces per set.
11. Kendall White | 5-5 | Sophomore | Penn State
Still only a sophomore, Kendall White earned the starting libero spot for Penn State last fall as a freshman, and this season she's once again making big plays for the Nittany Lions. With a team-leading 198 digs, she has helped hold Penn State's opponents to a .176 hitting percentage. In the Nittany Lions' second match versus defending national champions Stanford, White tallied 22 digs, two higher than her previous season high when they played the Cardinal for the first time.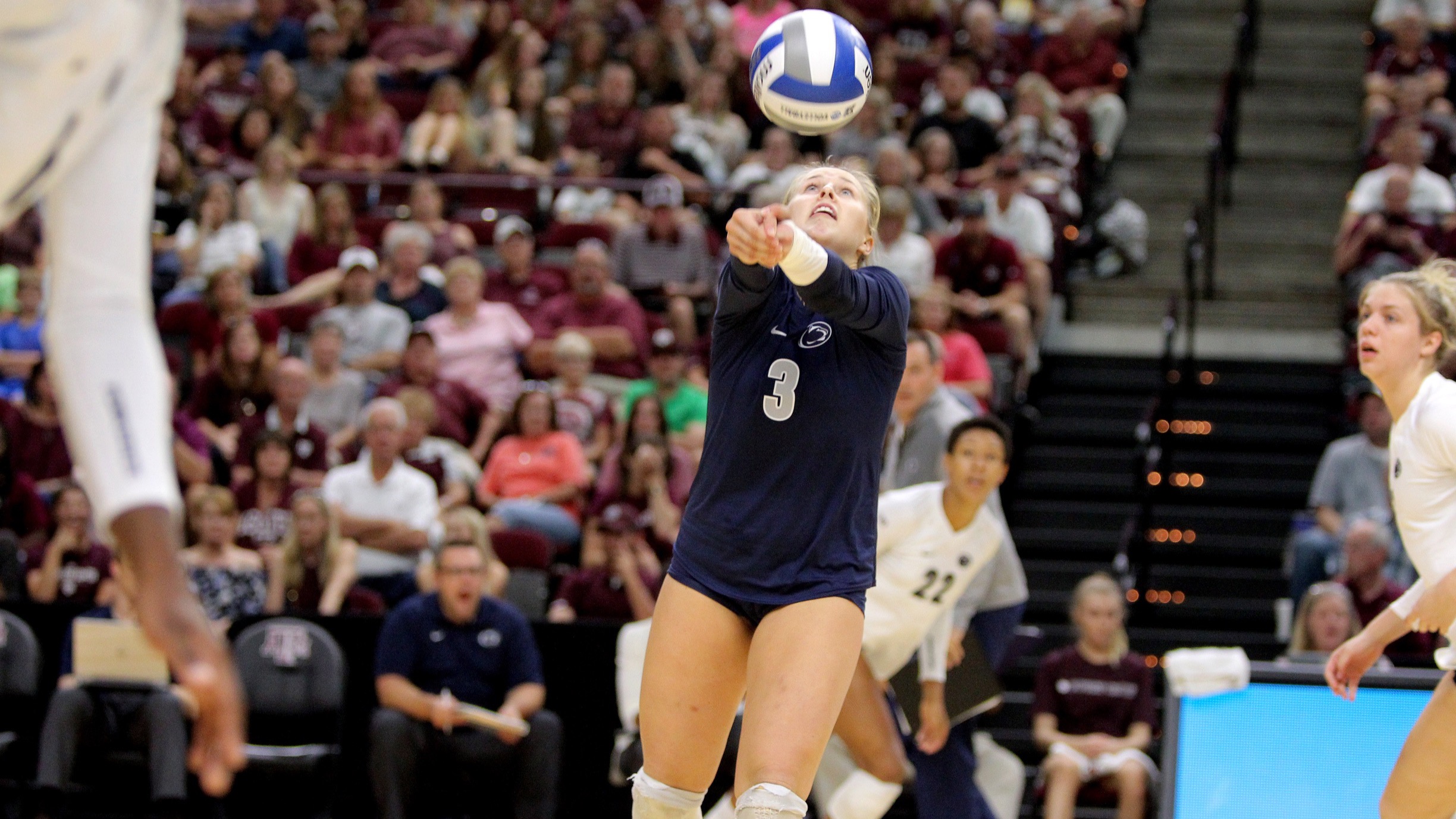 USA Today Sports
10. Kenzie Maloney | 5-8 | Junior | Nebraska
In taking over for graduated All-American libero Justine Wong-Orantes, Kenzie Maloney had big shoes to fill. After playing every set last season as a defensive specialist, she's quickly come into her own as the team's leader on defense, tallying a team-high 230 digs. Maloney is one of many top-notch college liberos to come out of the Assumption High School program in Louisville, Kentucky.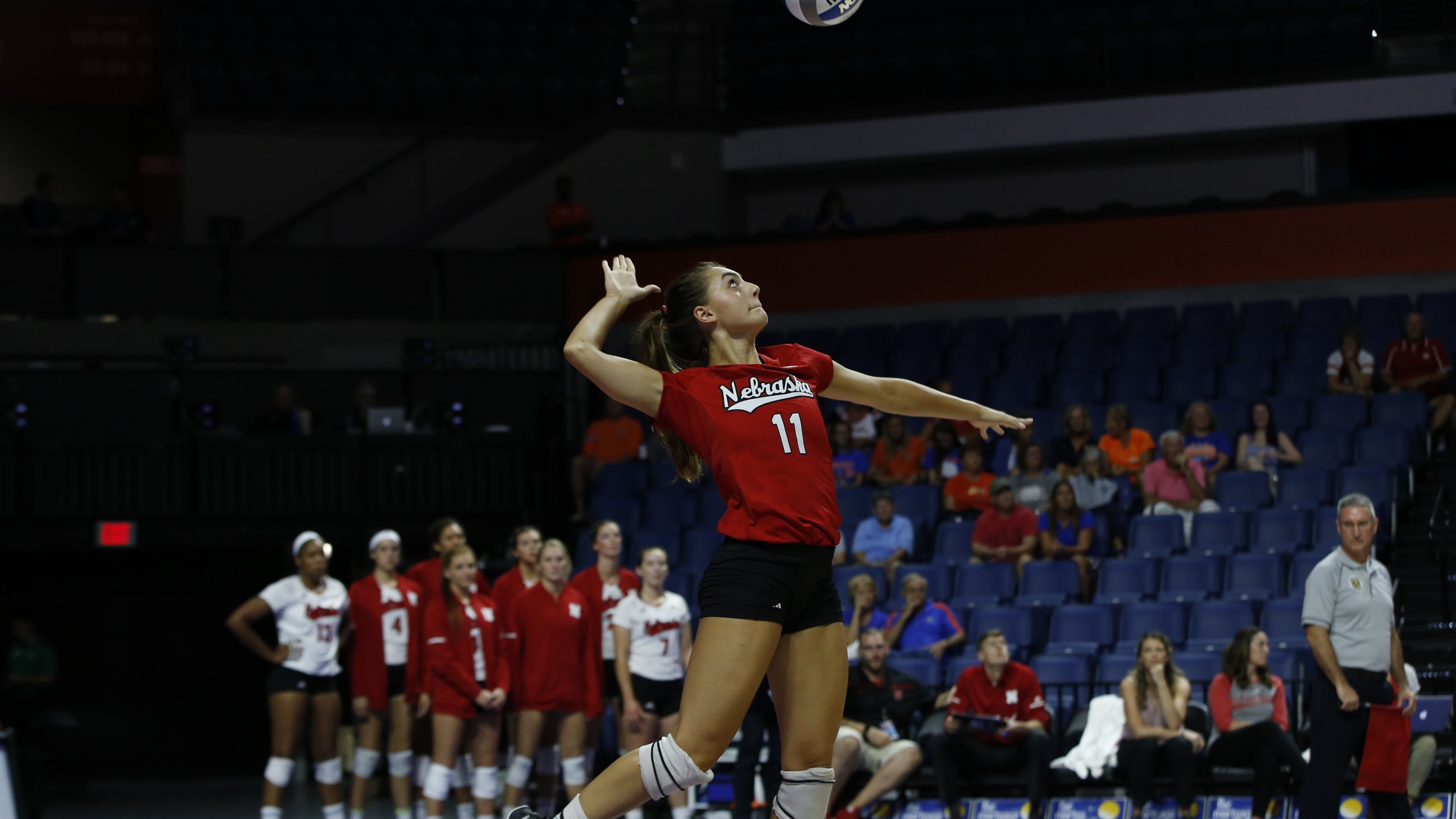 USA Today Sports
9. Hali Hillegas | 5-6 | Redshirt Sophomore | Iowa State
Each year from 2008 to 2015, an Iowa State player earned the Big 12's libero of the year honor. Last year, Kansas' Wait was given the award, but this go-round Hali Hillegas could reclaim the category for the Cyclones. A setter and hitter in high school, Hillegas earned the starting libero spot part way through her redshirt freshman season and scored a spot on the 2016 Big 12 all-freshman team. With 5.71 digs per set, she's 14th nationally and first in the conference so far this season.
8. Jesse Earl | 5-8 | Senior | Auburn
If you've seen her in action, it should come as no surprise that Auburn senior Jesse Earl leads the SEC in digs per set (5.33) and ranks 23rd nationally. A 2016 All-SEC honoree, Earl set a new Auburn single-season record with 612 digs and 4.98 digs per set as a junior. In the offseason, Earl competed with the U.S. collegiate national team.
7. Brittany Witt | 5-8 | Sophomore | Creighton
The steady defensive and serve receive contributions from then-freshman Brittany Witt were a big part of Creighton's 2016 Elite Eight run. As a sophomore, she just keeps getting better, pacing the Bluejays with 223 digs (2.36/set) after spending two weeks with the U.S. collegiate national team in Thailand over the summer.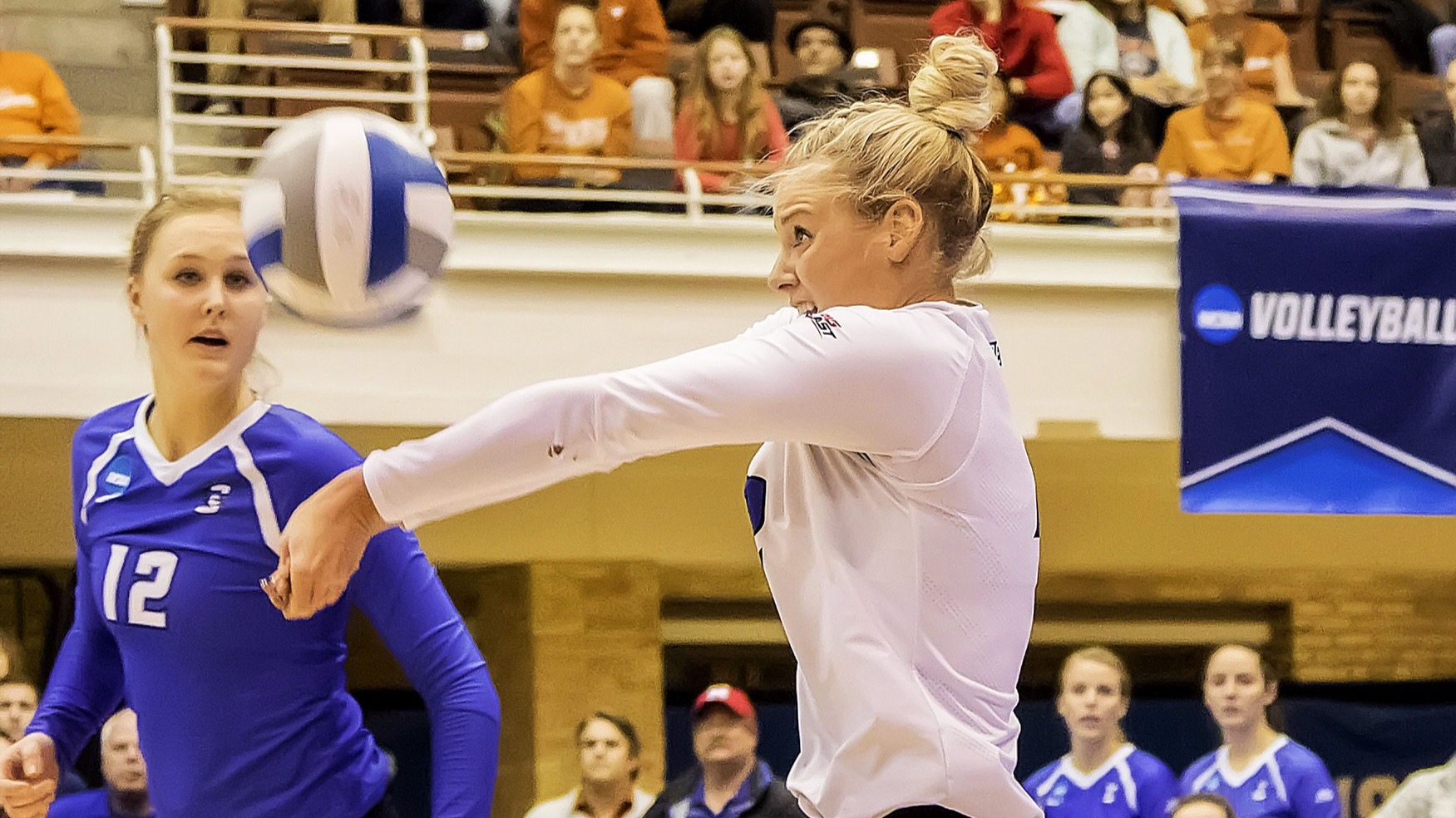 USA Today Sports
6. Mary Lake | 5-7 | Sophomore | BYU
Mary Lake earned the starting libero spot for BYU as a freshman last fall. She racked up a team-high 547 digs in 2016, in addition to a team-high 29 aces. This season, as a sophomore, she's leading the West Coast Conference with 4.50 digs per set and is a big part of BYU posting the conference's best opponent hitting percentage (.174).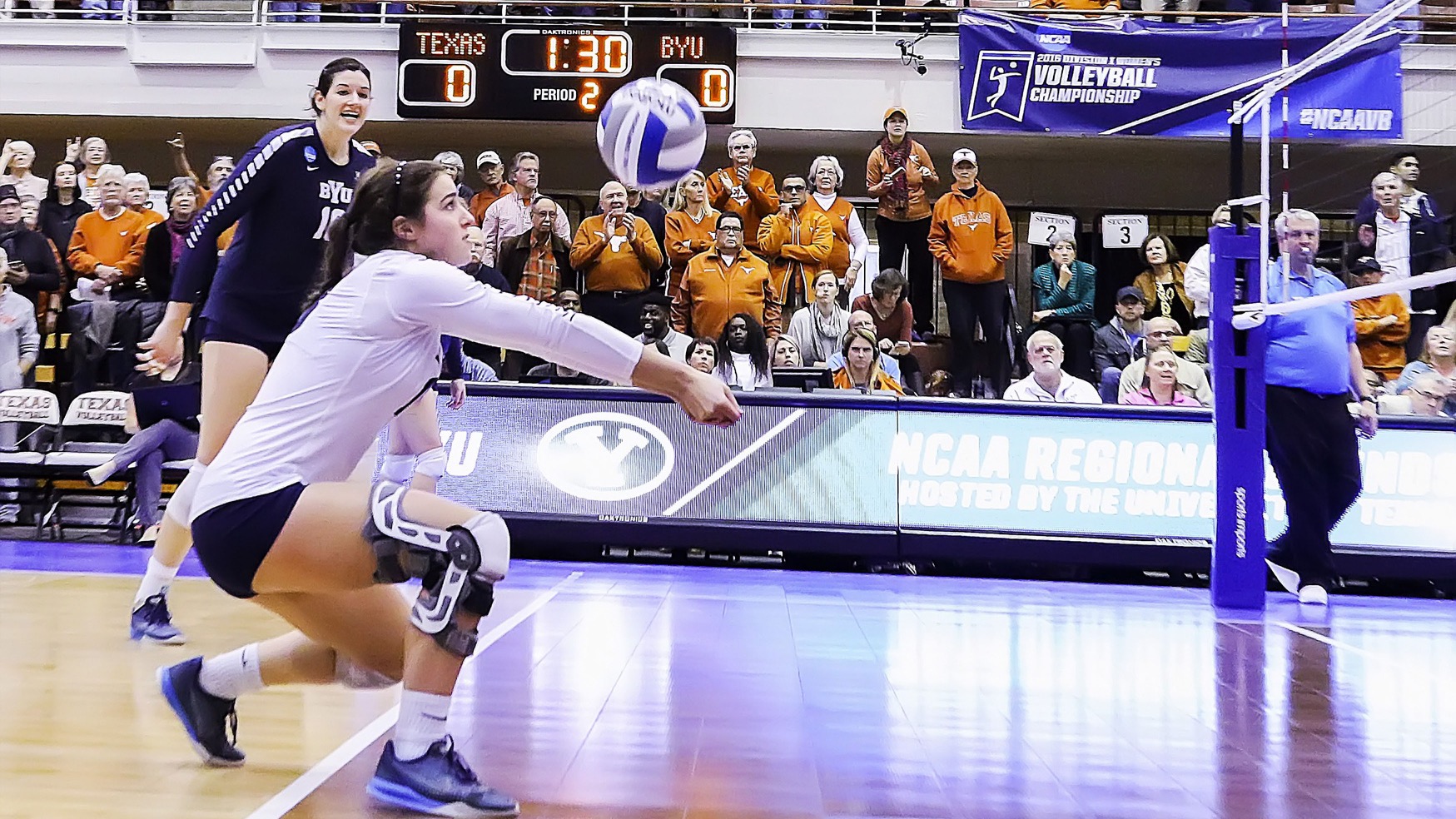 USA Today Sports
5. Ashley Dusek | 5-7 | Senior | Kentucky
Two-time honorable mention All-American Ashley Dusek was the 2016 and 2015 SEC libero of the year, but she had to miss the last seven matches of the season as she recovered from a knee injury she sustained during the spring season. Since returning to competition, she's made big contributions, tallying a season-high 18 digs in Kentucky's four-set victory over Auburn on October 8.
4. Tiffany Clark | 5-11 | Sophomore | Wisconsin
At the start of the 2017 season, it looked like Tiffany Clark would have to sit out this fall after an intra-conference transfer from Michigan. But then in early September, the Big Ten granted her a waiver, and she quickly earned the starting libero spot for the Badgers. A member of the U.S. junior national team, Clark tallied a career-high 25 digs in Wisconsin's September 22 match versus Michigan State, and then recorded 24 versus Minnesota on October 4.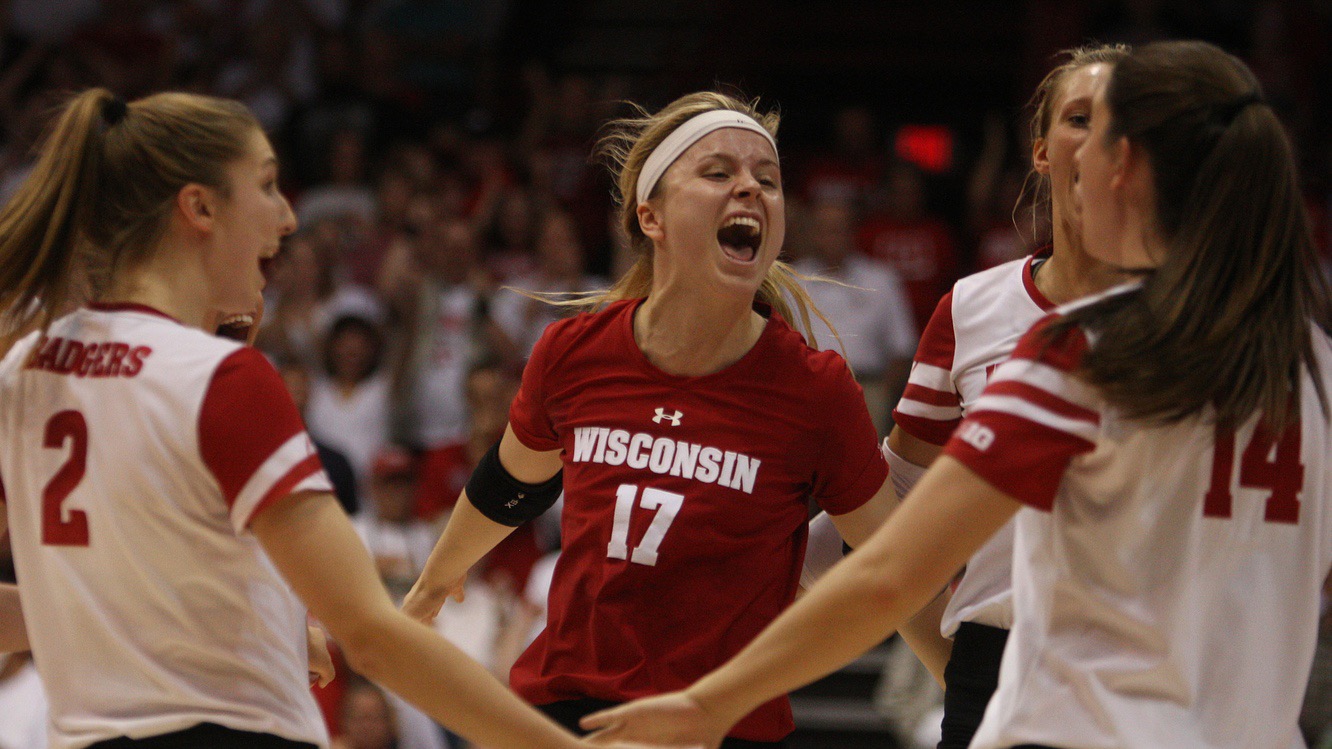 USA Today Sports
3. Morgan Hentz | 5-9 | Sophomore | Stanford
Lack of effort is never the problem for Stanford libero Morgan Hentz. Not only does the scrappy sophomore lead the Cardinal with 179 digs, but she's known for challenging the Stanford hitters in practice and making them work even harder to find an open spot on the floor. Teams don't like to serve her, but when she does get a serve, it's almost guaranteed to be a three-point pass. Hentz only has two reception errors so far this season.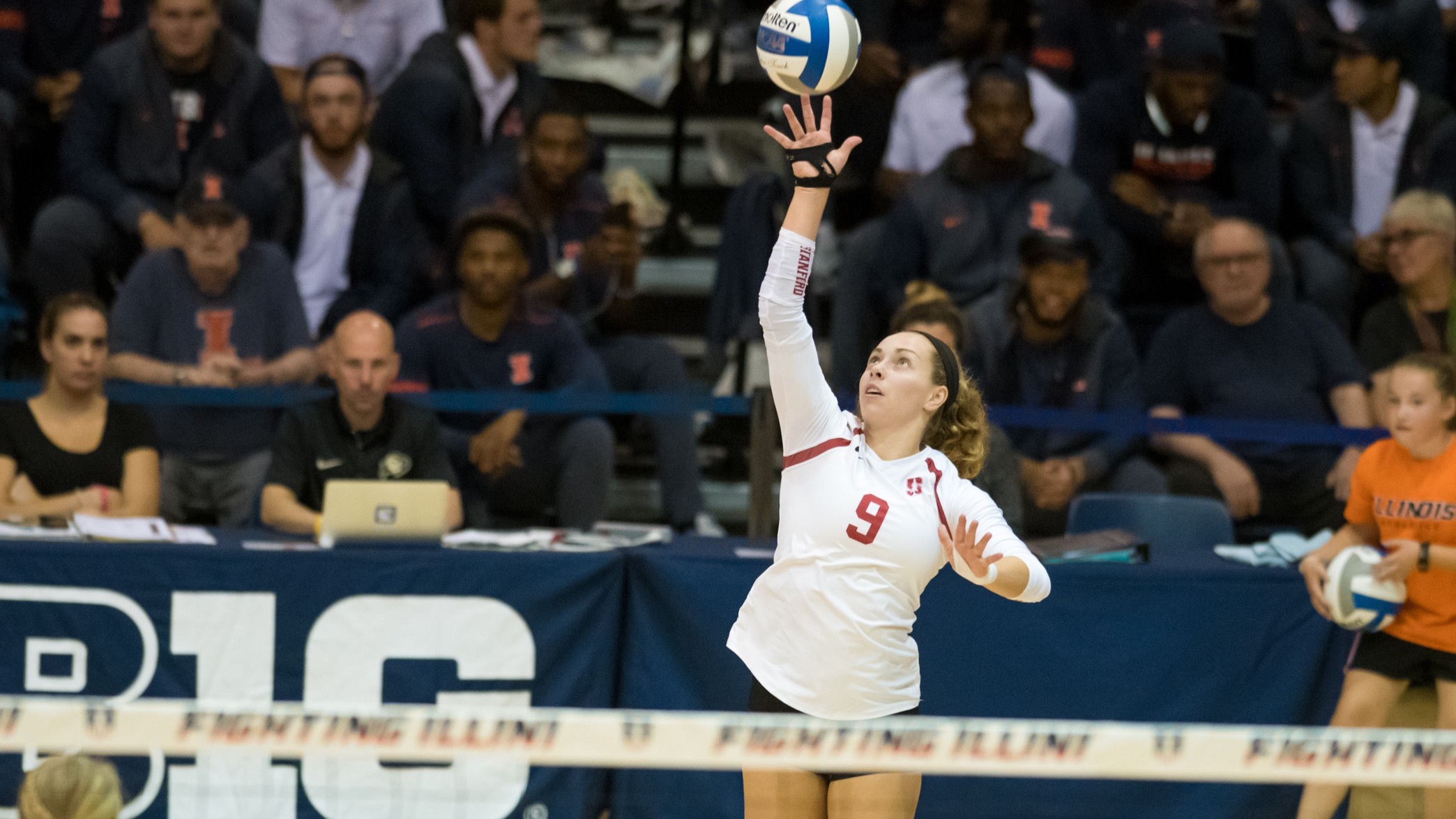 USA Today Sports

2. Caroline Knop | 5-8 | Senior | Florida
The No. 1-ranked and undefeated Gators' starting libero Caroline Knop earned honorable mention All-America honors last fall, her first season at Florida after transferring from Michigan, and her first season playing the libero position. Florida head coach Mary Wise said the former outside may have the highest volleyball IQ of any player she's ever coached, and that knowledge of the game is certainly on display this year, as Knop leads the team with 219 digs and only five reception errors.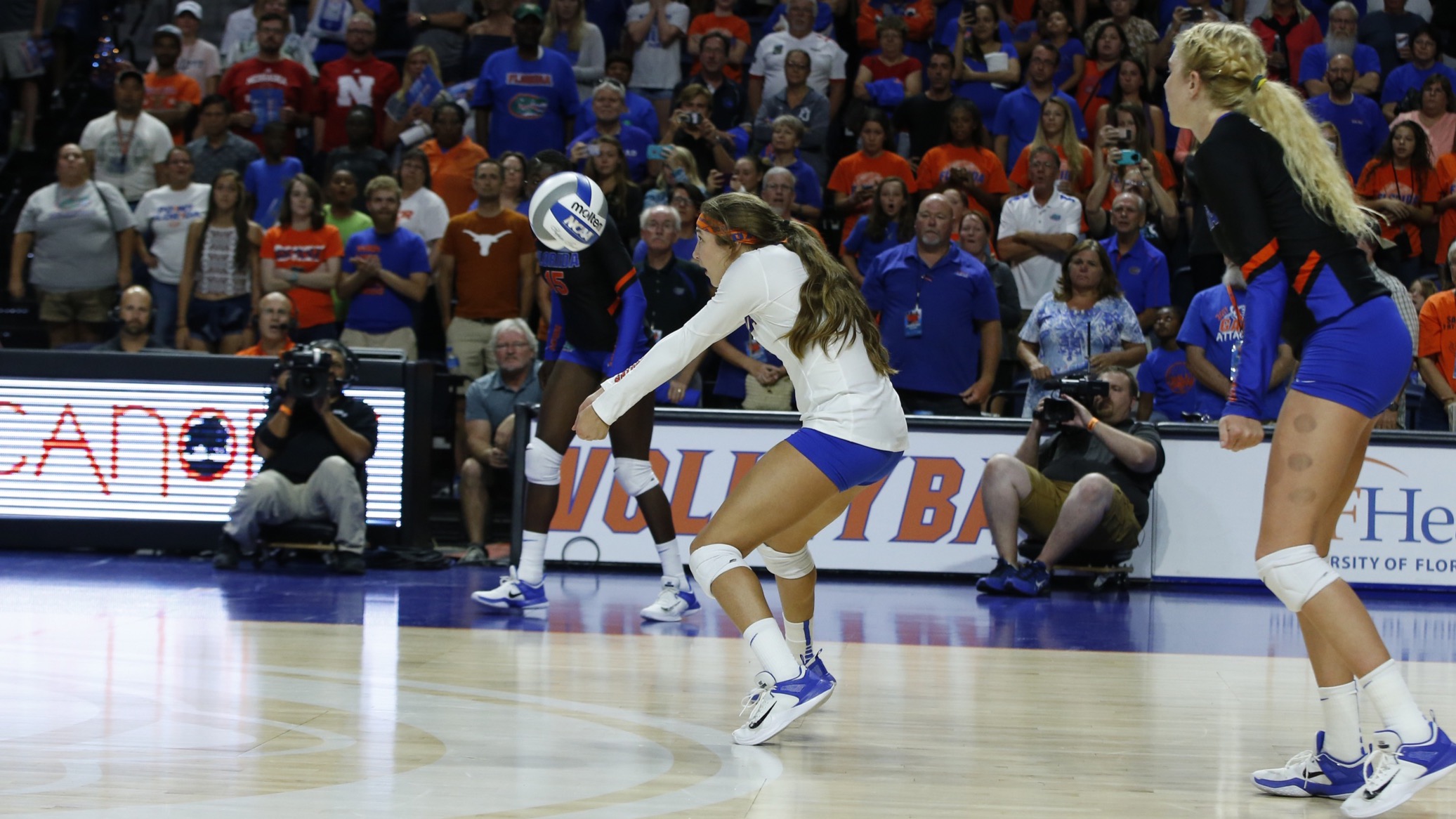 USA Today Sports
1. Dalianliz Rosado | 5-9 | Senior | Minnesota
Dalianliz Rosado has been the starting libero for Minnesota for four years, and with team-leading digs numbers and unbelievably solid passing, she has led the Gophers to back-to-back Final Fours. Now a senior, the Puerto Rico native ranks third in the Big Ten with 4.51 digs per set, and is one of the best back-up setters in the game, with 49 assists so far this season.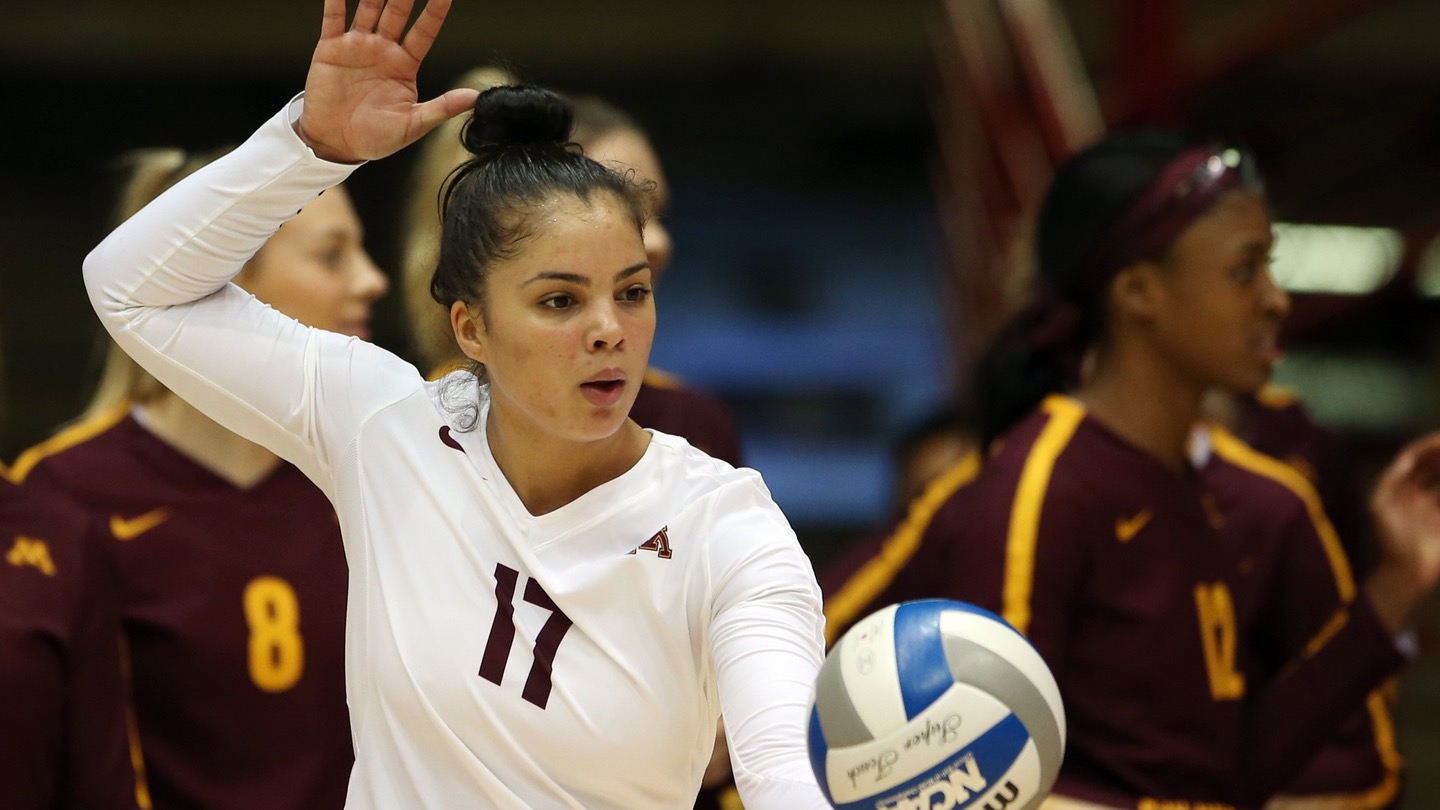 USA Today Sports
[polldaddy]=9849933