Setters. We'd be lost without them. They're team leaders, quarterbacks, the key second touch that connects pass with hit.
This fall, there's a plethora of talented setters competing in NCAA Division I women's volleyball. Here are our picks for the top 14.
*All stats as of October 4, 2017
14. Katie Oleksak | 5-foot-10 | Sophomore | Colorado State
With 11.91 assists per set, Colorado State's sophomore setter Katie Oleksak ranks sixth in the country. The 2016 honorable mention All-American earned the starting spot for the Rams last fall as a freshman, racking up 1,250 total assists and averaging 11.26 per set. A key member of CSU's defensive effort, Oleksak finished out the 2016 averaging .94 blocks per set, the highest average among the nation's setters, and so far this year, she's second on the team with 116 digs.
Katie Oleksak @kaybooch is an @AVCAVolleyball Honorable Mention All-American!

https://t.co/oV97RpeK9A pic.twitter.com/PsShODqlvj

— CSU Rams Volleyball (@CSUvolleyball) December 14, 2016
13. Camille Conner | 6-1 | Freshman | Texas A&M
Texas A&M freshman Camille Conner took over the starting setter position from three-year starter Stephanie Aiple after Aiple decided to forgo her senior season due to a chronic injury. Conner started the season hot, earning the MVP honor at the Texas A&M Invitational and then notching a triple-double in the Aggies' five-set loss to Penn State. In addition to great hands and placement, Conner brings energy and leadership to the court. The 6-1 lefty is also more than confident enough to swing on the second ball, racking up 55 kills, good for fourth on the team.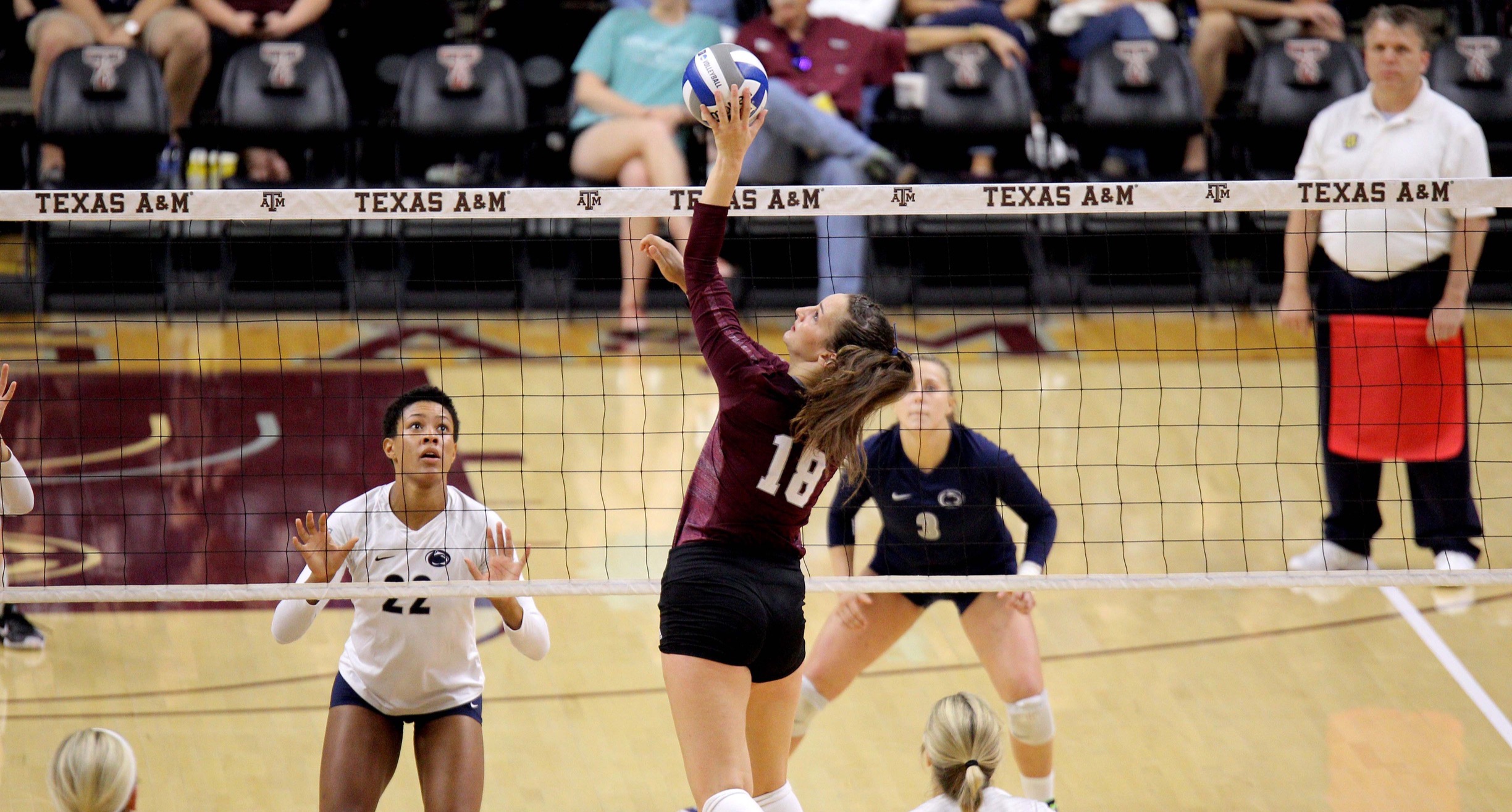 USA Today Sports
12. Jordyn Poulter | 6-2 | Junior | Illinois
At 6-2, Jordyn Poulter is one of the taller setters in college volleyball right now. She brings plenty of international experience with her to the court, as she set the USA team to a gold medal at the European Global Challenge in 2015, gold at the 2014 NORCECA U20 Championships, and silver at the 2013 FIVB U18 World Championships. With Poulter at the reigns, Illinois is hitting .308, ninth-best in the country and fourth in the Big Ten.
.@Jordyn_Poulter says thank you as she smacks an overpass for the 15-11 #Illini lead in the second! pic.twitter.com/F4plQQokih

— Illini Volleyball (@IlliniVBall) September 20, 2017
11. Lydia Dimke | 6-3 | Senior | Creighton
Lydia Dimke, a 2016 Third Team All-American, claimed the starting setting position at Creighton immediately after transferring from Purdue, where she played a combination of setter and outside hitter. Her 1,454 assists in 2016 ranked second in Creighton program history and were second in the country. This season, she's quarterbacked the Bluejays to upsets of Washington, Kentucky, and Kansas.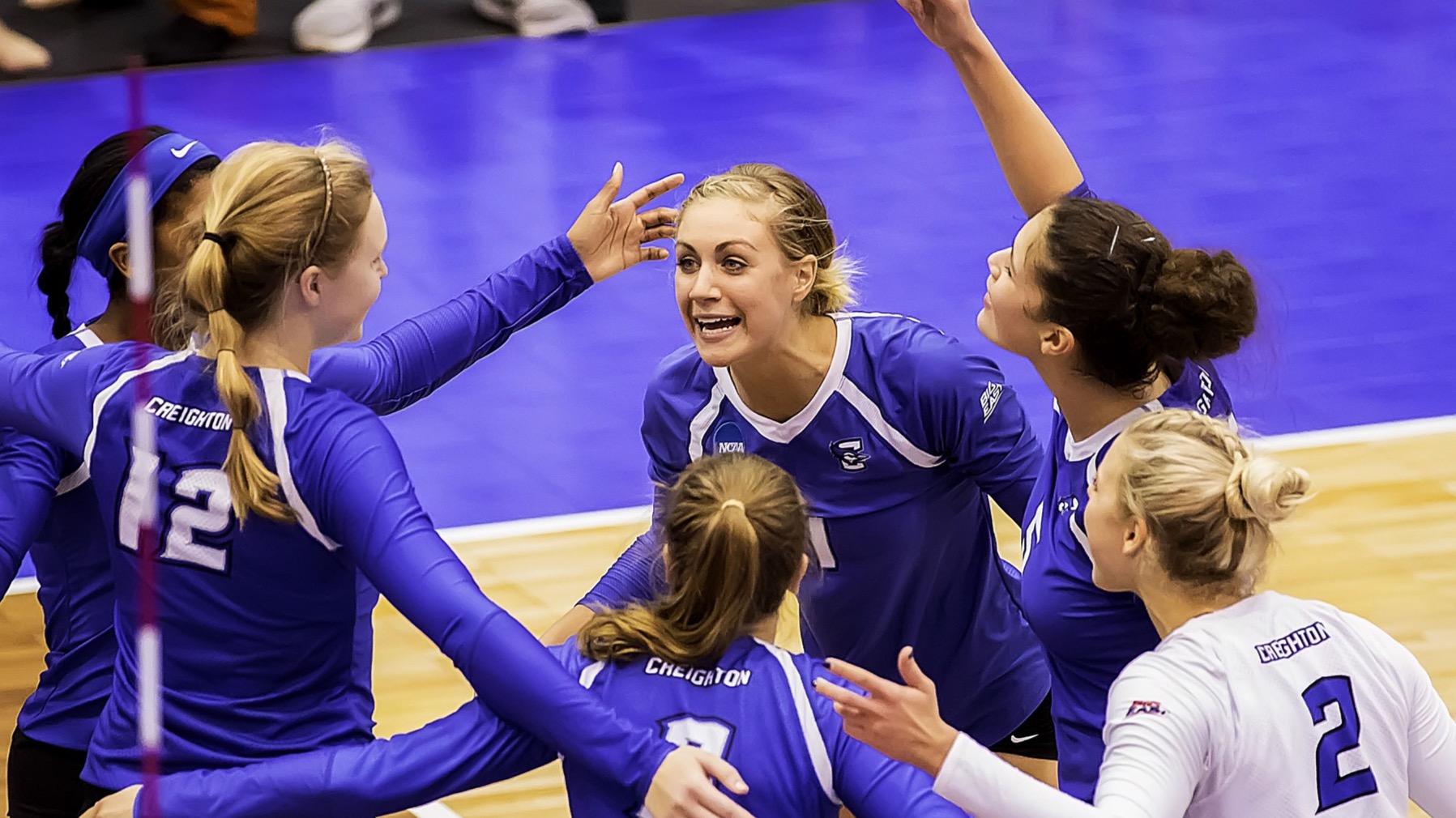 USA Today Sports
10. Allie Monserez | 5-9 | Junior | Florida
Last year, Monserez ran a 5-1, leading the Gators to an impressive .338 team hitting percentage on the season. She was No. 1 in the country with 12.36 assists per set. This year as a junior, Monserez splits time with Cheyenne Huskey, but is still the team's assists leader with 278. The 5-9 third team All-American has been a big part of Florida's undefeated start to the season and will be key to the Gators' success down the stretch.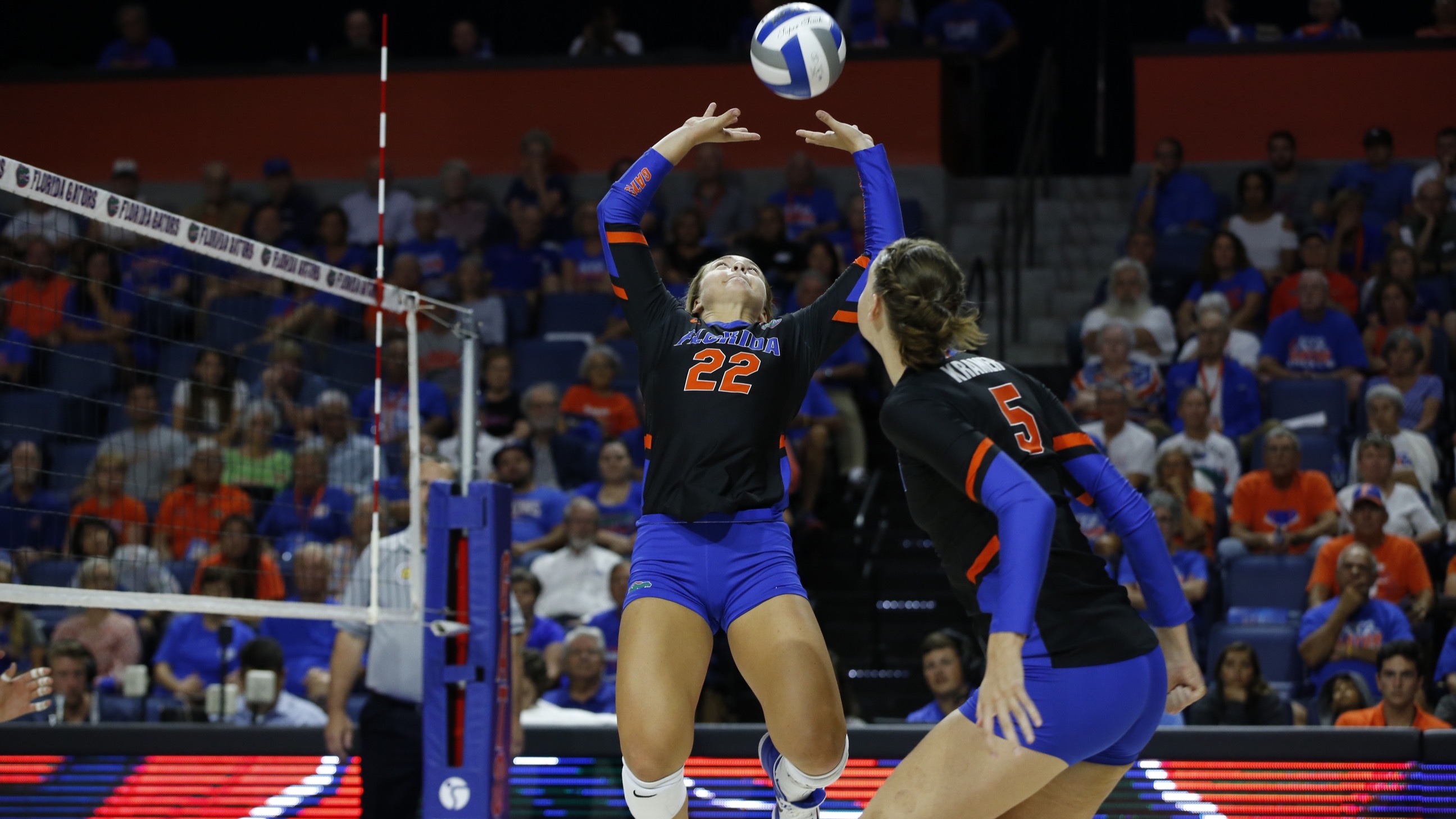 USA Today Sports
9. Sarah Sponcil | 5-10 | Senior | UCLA
What's most impressive about Sarah Sponcil earning the starting spot running a 5-1 for UCLA isn't that she's doing it in her first season as a Bruin after transferring from Loyola Marymount. It's that the Phoenix, Arizona, native hasn't set since high school, instead earning honorable mention All-America honors as an outside hitter for the Lions. Thanks to some incredible athletic ability and high levels of ball control, Sponcil ranks 24th nationally with 11.19 assists per set and has led the young Bruin team to a 9-4 start to the 2017 season.
@UCLAMVB @SSponcil The Bruins left WSU in ruins at Pauley today, taking a 3-1 Pac-12 win behind the setting of Sarah Sponcil. pic.twitter.com/4ApYWVHUh2

— David Berke (@berkeslaw) October 2, 2017
8. Ashley Shook | 6-1 | Freshman | Texas
Another freshman setter taking over the reigns at a top program, Ashley Shook replaced two-time All-American Chloe Collins at Texas. Shook has plenty of weapons at her disposal, and three of her hitters have over 100 kills already this season. As a team, the Longhorns are hitting .309, eighth-best in the country. Shook has 37 kills and only five errors on 96 attempts for a .333 hitting percentage and is second on the team with 185 digs.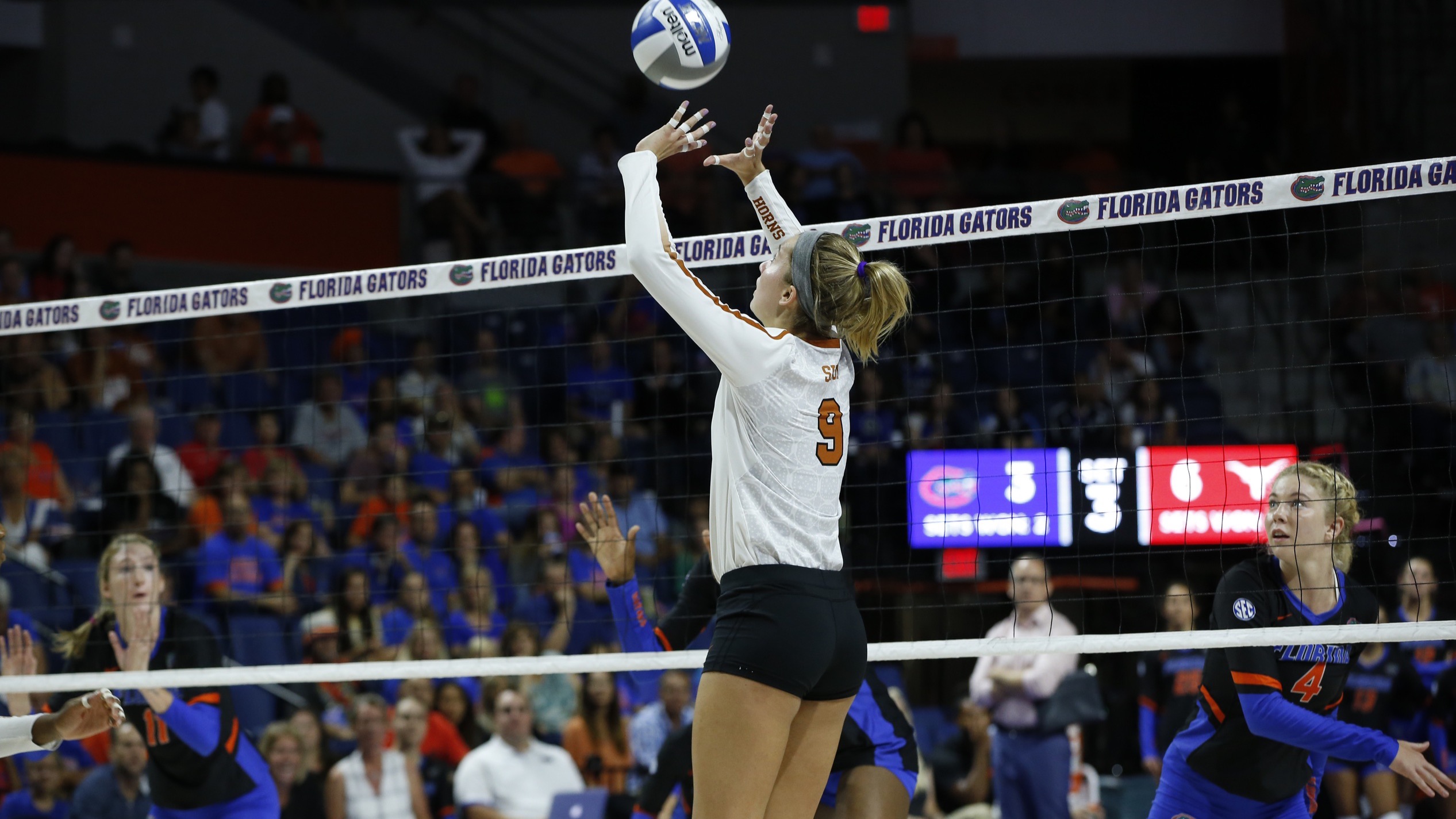 USA Today Sports
7. Bailey Tanner | 6-1 | Senior | Washington
As a junior in 2016, her first season running a 5-1, Bailey Tanner led the Pac-12 with 10.92 assists per set and set her team to the Pac-12 conference title. Now a senior, Tanner is a leader on the Washington team that is in the midst of an 11-match win streak. With so many deadly weapons on her Husky squad, Tanner doesn't often take the offense into her own hands, but when she does, she's a real threat. Against UCLA, Tanner tallied six kills on nine attempts, hitting .669.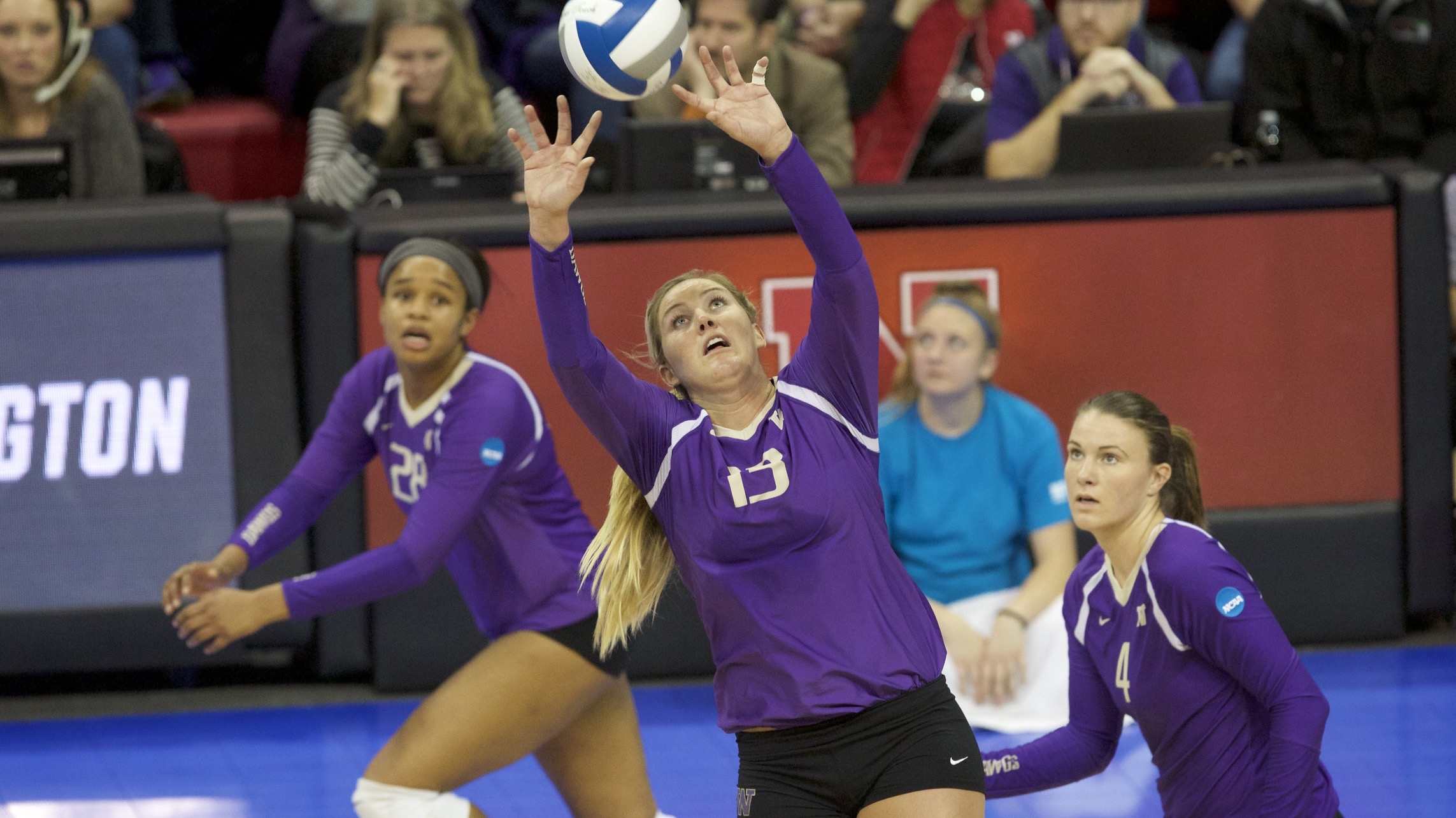 USA Today Sports
6. Sydney Hilley | 6-0 | Freshman | Wisconsin
Wisconsin freshman Sydney Hilley had the tough assignment of taking over the setting duties from graduated four-time All-American Lauren Carlini. So far, the two-time Minnesota Gatorade Player of the Year appears to be up to the challenge, guiding the Badgers to an 11-2 start and the seventh-best hitting percentage in the country (.314). A member of the youth and junior national teams, Hilley has already won two international silver medals and was named the most valuable player at the 2016 USA Volleyball Girls Junior National Championships.
Two straight blocks by @sydhil_ and @Tionna_q put the #Badgers 10-4 in set 3 pic.twitter.com/RLvYWdWY16

— Wisconsin Volleyball (@BadgerVB) September 30, 2017
5. Ainise Havili | 5-10 | Senior | Kansas
Kansas has reached an unprecedented level of success in the past few years, and that's in large part to the Jayhawks' ferociously passionate and intense senior setter Ainise Havili. As a sophomore in 2015, the Fort Worth native led her team to the final four, then as a junior helped Kansas win its first-ever Big 12 title. Opposing teams know not to take her lightly in the front row, as Havili has 61 kills while hitting .361. In her season season, she ranks fifth nationally with 11.97 assists per set, has led Kansas to a .274 hitting percentage, and is second on the team with 201 digs.
Ainise Havili named #Big12VB Offensive Player of the Week for the second time this season! #KUvball #RockChalk pic.twitter.com/sfEJxlLrnz

— Kansas Volleyball (@KUVolleyball) October 2, 2017
4. Madison Lilley | 5-11 | Freshman | Kentucky
The top-ranked setter in her high school graduating class, Kentucky freshman Madison Lilley is quickly making a name for herself as one of the most talented setters in college volleyball. Starting since day one and running the 5-1 for Kentucky, Lilley ranks seventh nationally with 11.72 assists per set, the highest average for a freshman, and best in the SEC.
.@mplilley03 her third SEC Setter of the Week award for her play at Mississippi State yesterday.

READ MORE: https://t.co/NYM0N1bpjZ pic.twitter.com/b2rYMkSm7V

— Kentucky Volleyball (@KentuckyVB) October 2, 2017
3. Jenna Gray | 6-1 | Sophomore | Stanford
The unsung hero of the 2016 national championship Stanford team, Jenna Gray became the first freshman to set a team to the national title since Nebraska's Rachel Holloway in 2006. The 2015 Kansas Gatorade Player of the Year has dished out 511 assists so far in her sophomore season -- 11.61 assists per set -- good for 11th-best in the country and No. 1 in the Pac-12 Conference. She's deadly from the service line, too, tallying a conference-high 0.50 aces per set. Oh, and did we mention she threw javelin for the Stanford track team in the fall and earned second-team All-American honors?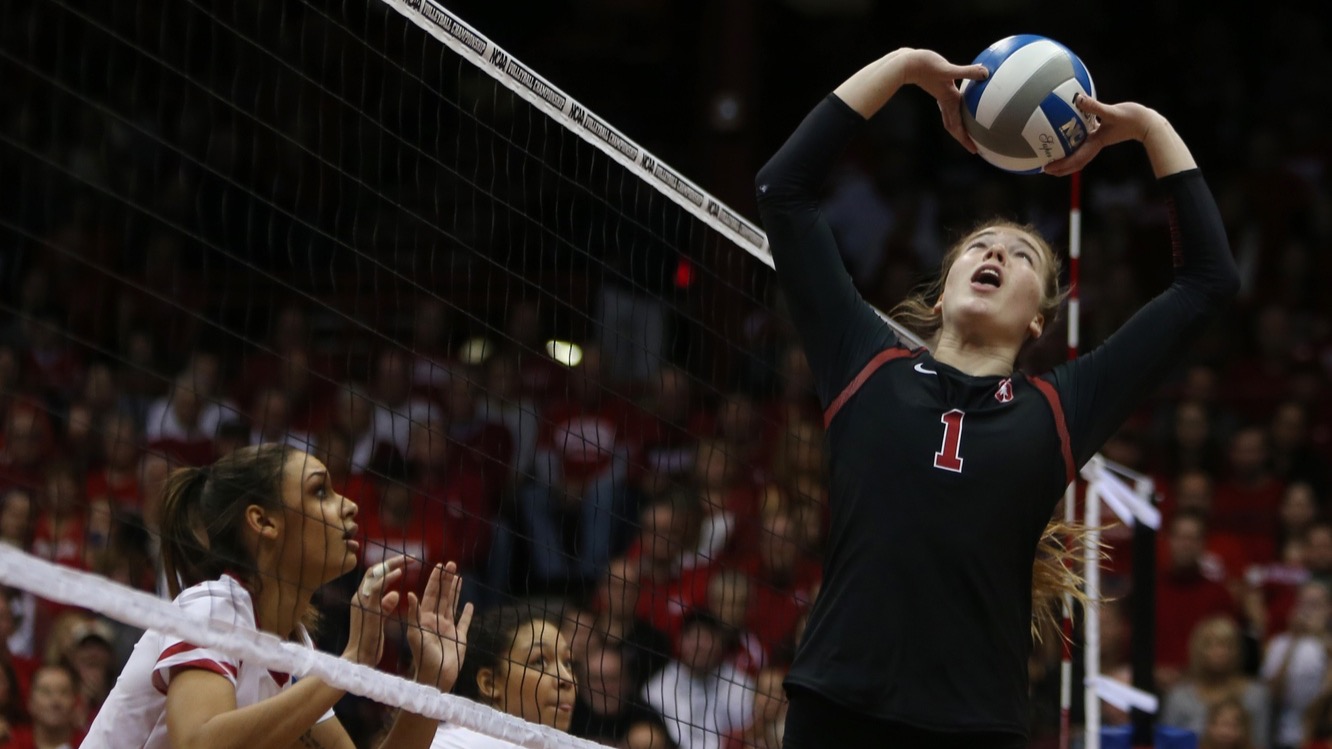 USA Today Sports
2. Kelly Hunter | 5-11 | Senior | Nebraska
The Nebraska Huskers are 11-3, with two of those losses coming the first weekend of the season. One key player was conspicuously absent that weekend: senior setter Kelly Hunter. Since her return to the court, the Huskers have gone 11-1, including toppling three top-10 teams in the past two weeks. Hunter is averaging 10.64 assists per set, and in the Huskers' five-set come-from-behind victory over Wisconsin, she put up big numbers, 47 assists and 11 digs: her fourth double-double of the season.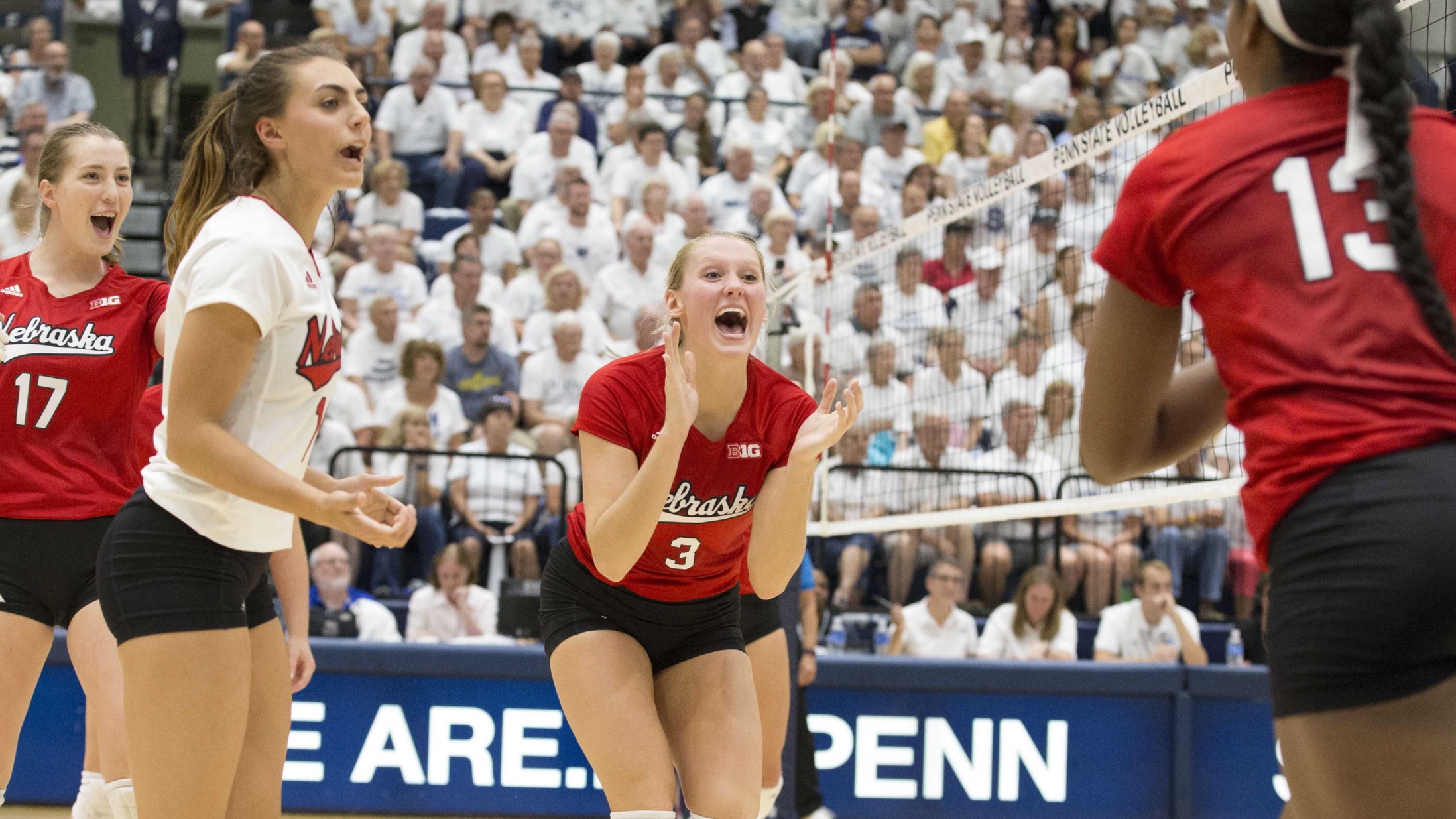 USA Today Sports
1. Samantha Seliger-Swenson | 5-11 | Junior | Minnesota
Every pass is a three-point pass for super setter Samantha Seliger-Swenson. The Minnesota junior will run the middle from 15 feet off the net, sliding and setting from her knees. With pinpoint precision and athleticism, she's racked up 12.22 assists per set so far this year, good for No. 3 nationally; she has also led her team to the 12th-best hitting percentage in the country (.293). The two-time All-American went from being named the Big Ten freshman of the year in 2015 to being chosen over current national team member and four-time All-American Lauren Carlini for the 2016 Big Ten setter of the year award.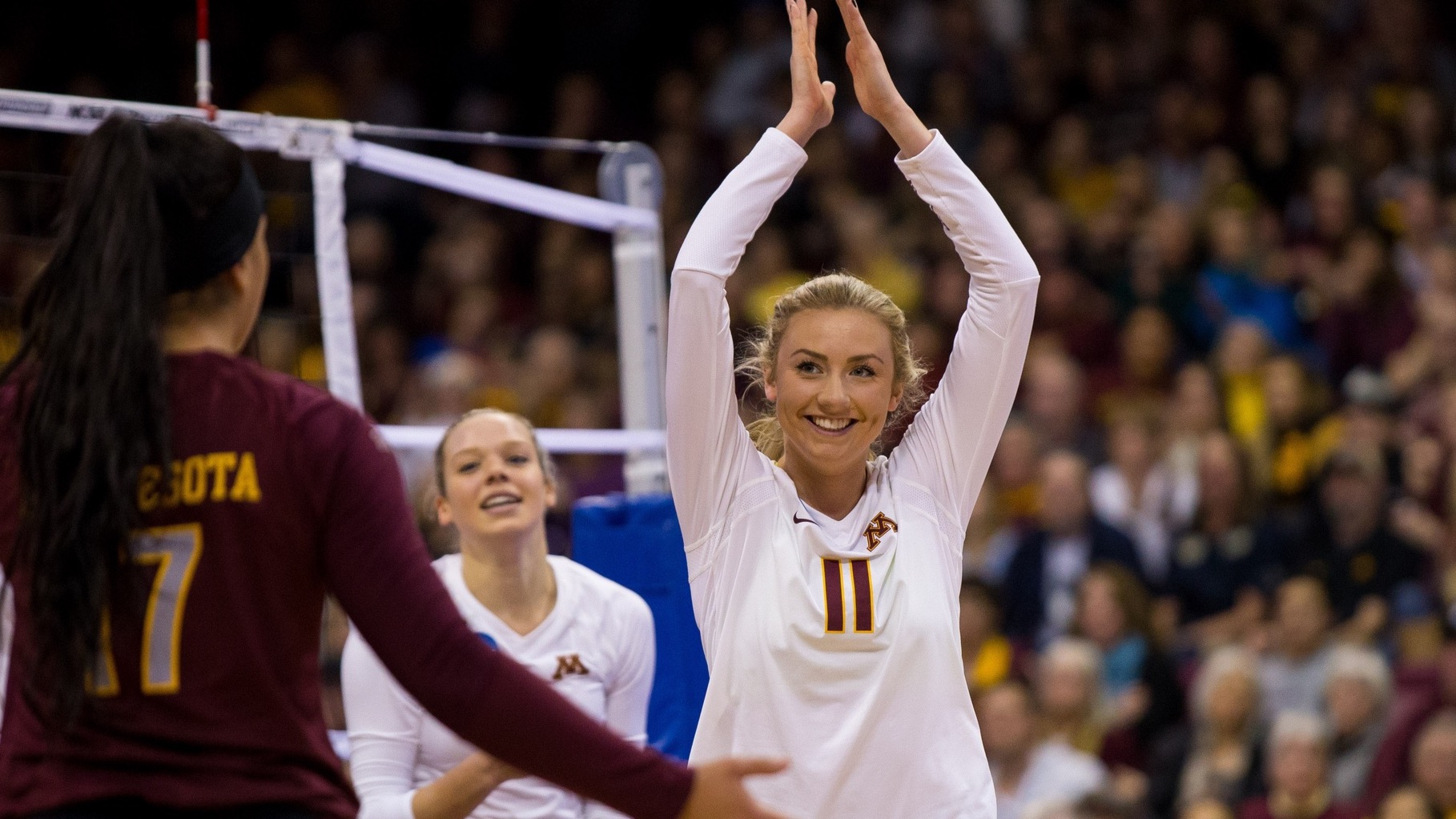 USA Today Sports
Honorable Mention
Ashley Evans | 6-1 | Senior | Purdue
Alexa Filley | 5-8 | Senior | Auburn
Heather Hook | 5-11 | Senior | Northern Iowa
Taylor Hughes | 6-1 | Junior | Ohio State
Rachel Minarick | 6-2 | Senior | Michigan State
Mackenzi Welsh | 6-1 | Sophomore | Michigan