With a three-set victory over Americans April Ross and Lauren Fendrick in the women's final of the 2017 FIVB Beach Volleyball World Championship in Vienna, Kira Walkenhorst and Laura Ludwig of Germany completed the triple crown of beach volleyball.

Just over a year ago, Walkenhorst and Ludwig won the gold medal at the Rio Olympics and then took home the Swatch World Tour Finals title in the final big tournament of the 2016 season.

The 19-21, 21-13, 15-9 defeat of Ross and Fendrick at the World Championships gave Walkenhorst and Ludwig their 10th World Tour gold medal.

Despite the loss in the championship match, the silver medal marked the end of a fantastic performance for the American duo as well. It was by far the the best finish and biggest payday ($22,500 each) for Fendrick and Ross since the pair formed their partnership earlier this year.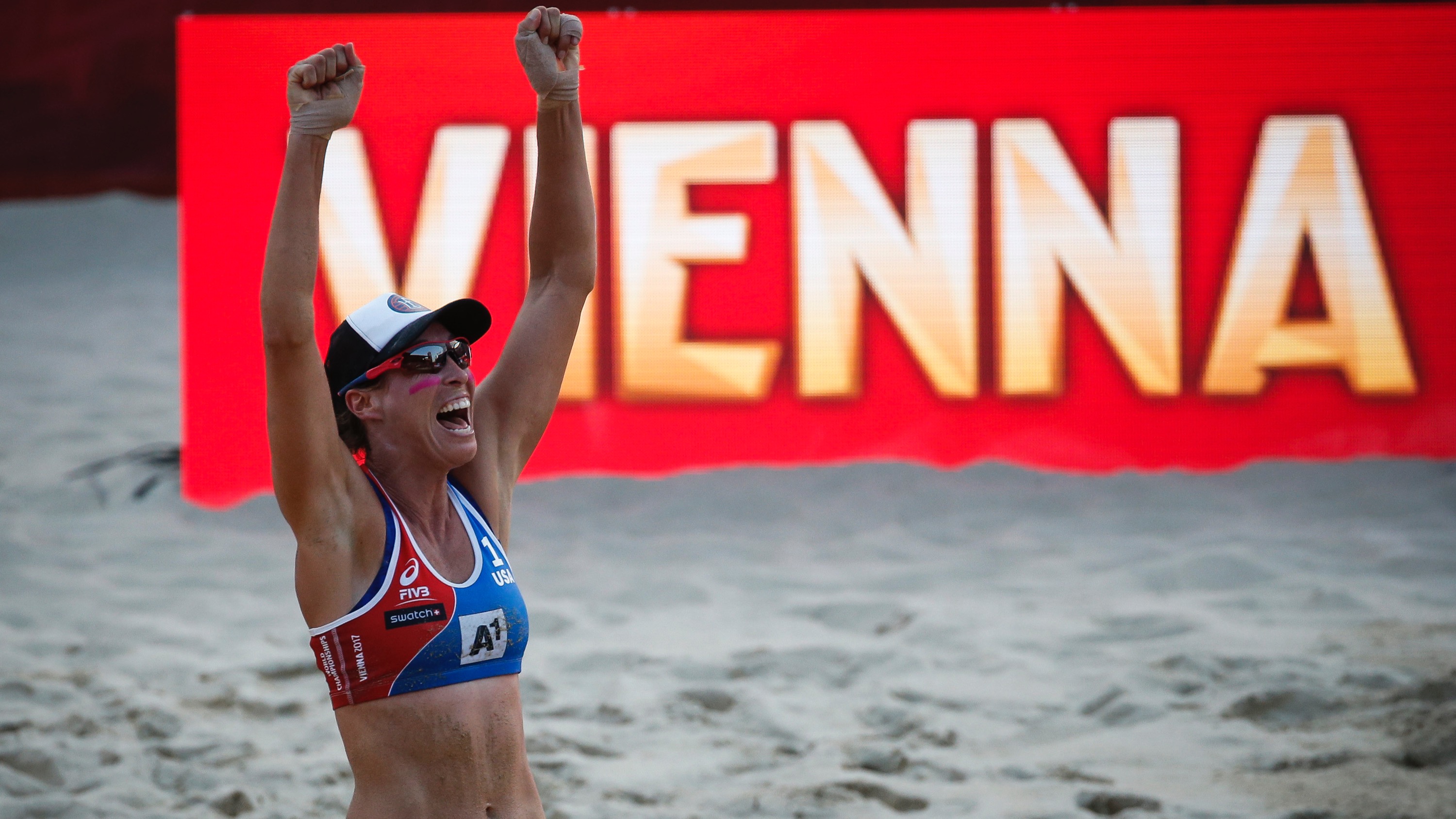 FIVB

The tournament's top seed Talita Antunes and Larissa Franca won the bronze medal at the conclusion of a 21-12, 16-21, 18-16 battle with Canada's Sarah Pavan and Melissa Humana-Paredes.

Summer Ross and Brooke Sweat finished fifth, losing to Ludwig and Walkenhorst in the quarters. Kelly Claes and Sara Hughes were eliminated by the eventual champions from Germany a round earlier to finish ninth. The fourth American team of Nicole Branagh and Emily Day took a 17th.

On the men's side of the World Championships, the local Austrian beach volleyball fans came oh-so-close to cheering their hometown heroes Clemens Doppler and Alexander Horst onto the title. However, it was Brazil's Evandro Goncalves and Andre Loyola who were left standing at the end of the gold-medal match, defeating the Austrians 23-21, 22-20.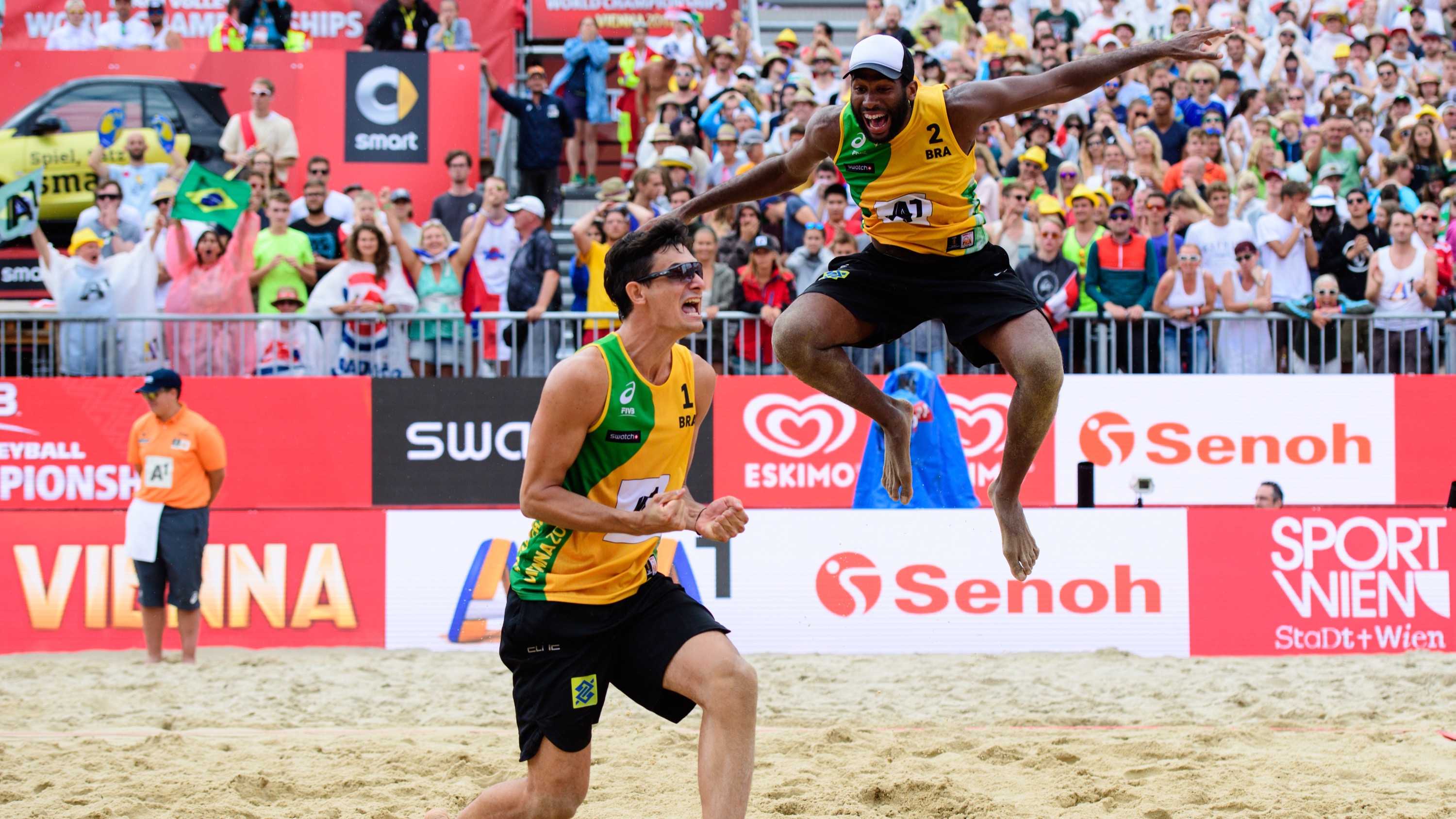 FIVB

Evandro and Andre were the fourth-seeded team in the tournament, and with the straight set victory over the No. 12-seeded Austrians, they became the seventh men's team from Brazil to win a World Championships title. Twenty-two-year-old Andre will also go down in history as the youngest world champion ever.

Krasilnikov and Liamin won bronze, defeating Maarten Garderen and Christiaan Varenhorst of the Netherlands 21-17, 21-17.

The USA's Phil Dalhausser and Nick Lucena, who were seeded third, finished fifth, losing 21-15, 21-18 to the future bronze medalists in the quarters.

Theo Brunner/Casey Patterson, Taylor Crabb/Jake Gibb, and Ryan Doherty/John Hyden all lost in the first round of the elimination bracket to finish 17th.