For John Dunning, The Decision To Retire Was Excruciating
For John Dunning, The Decision To Retire Was Excruciating
John Dunning made the tough decision to retire from his position as the head coach of the Stanford women's volleyball team after winning the national championship in December.
Jan 11, 2017
by Jack Hamann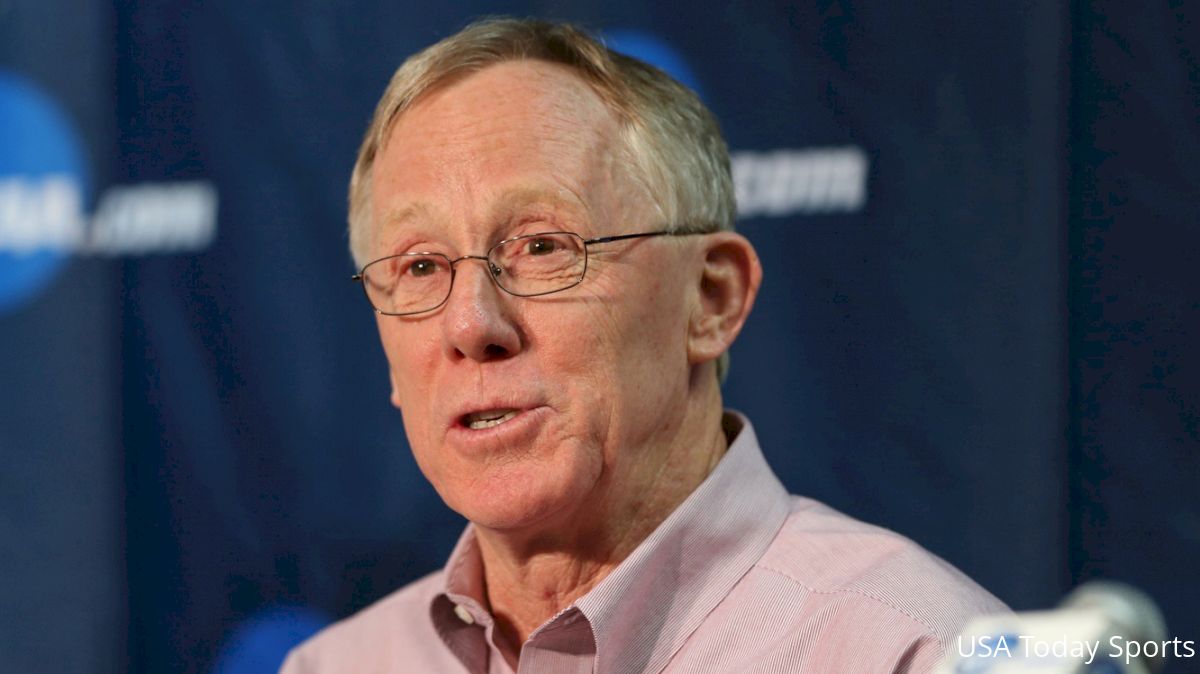 John Dunning loved coaching. He loved his athletes, his classes, his school. And his decision to move on, he now says, was "excruciating."
That decision was made back in 1985. That's when Dunning, a little-known Northern California high school coach at Sunnyvale's Fremont High, was selected to replace newly-hired U.S. women's national volleyball team coach Terry Liskevych at NCAA powerhouse University of the Pacific. Sixteen years later, after four final fours and two national championships in Stockton, CA, he made another decision that he also describes as excruciating: to take the reins at Stanford.
"I left some amazing kids at UOP," Dunning said Tuesday as he was running errands in Palo Alto, CA. "Those were kids that I loved. It was hard to leave."
And this week, after 16 years leading the Cardinal to eight final fours and three NCAA titles--including last month in Columbus, Ohio--Dunning made another move that he described as, you guessed it, excruciating. He is retiring from college coaching.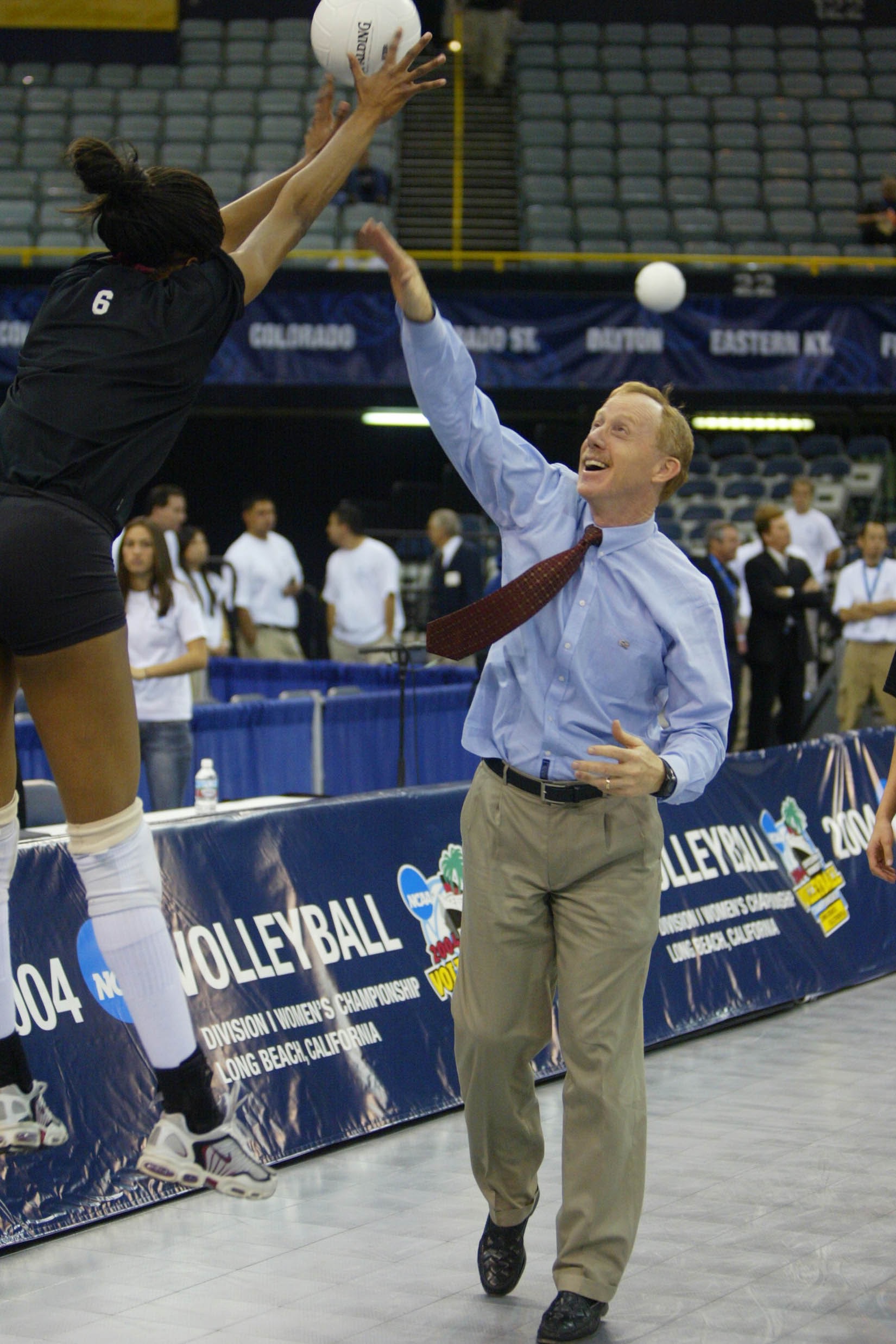 "This is a very, very hard decision," he said. "To leave a program you love. To stop coaching, which you love. A school and an athletic department that I love. It's really, really hard."
So, why do it?
"My job is a consuming job," he said. "You can't do it part time, six months of the year. There are friends I didn't do stuff with, because I was single-minded. I think that's part of the job, the hard part of the job.
"My wife, Julie, has been with me the whole time. And she's given a lot. Part of what I can do now is, it's time to be with family more. I love my family, and now I'll have the chance to more than seasonally see them."
This is a very, very hard decision. To leave a program you love. To stop coaching, which you love.
As it turns out, Dunning says it was Julie who convinced him to launch his all-consuming college career in the first place. He'd been introduced to volleyball on a lark by a friend who had learned the game in the service. While teaching math and coaching basketball at Fremont High, his athletic director asked him to take over the girls' volleyball team.
"I'd never even seen a volleyball game before that first day of practice," he said.
"When I started out, I could almost find no way to help myself. There were no books, there were no videos--they hadn't invented that. There was almost no one to talk to."
So he scrambled to find coaching clinics and found himself drawn to the techniques and style taught by Liskevych. In turn, Liskevych was impressed by Dunning's insatiable interest and asked him to help teach at his clinics.
"He was the philosopher who knows what he doesn't know," Cal head coach Rich Feller said. "And he was determined to learn what he didn't know."
Although Cal and Stanford are longtime rivals, and although Feller has coached against Dunning ever since Dunning made the jump to Palo Alto, the two men go back even further. Feller was a young volleyball gym rat when he refereed Dunning's state high school championship match in 1976. Two years later, Dunning, Elaine Rotty, and Chris Stanley launched a juniors program called Bay Club, and Dunning hired Feller as his assistant on the 18s team, a team that faced Liskevych's club team for the USAV championship. Liskevych even hired Feller as a graduate assistant before Dunning became Pacific's coach.
"When John took over UOP, there was a lot of skepticism," Feller said. "A high school coach going to college?"
"Quite honestly, most everybody who was coaching then had played the game at a high level," USC coach Mick Haley said. "So when Dunning comes along, you didn't really have the same respect for him until you see the body of work over a period of time."
[tweet url="https://twitter.com/kerrileewalsh/status/818997096896348164" hide_media="0" hide_thread="0"]
Dunning's body of work began with two national championships his first two seasons at Pacific. But even that, in the insular world of volleyball, was viewed with skepticism.
"Obviously, Liskevych left the cupboard very full for John, and John took full advantage," Feller said.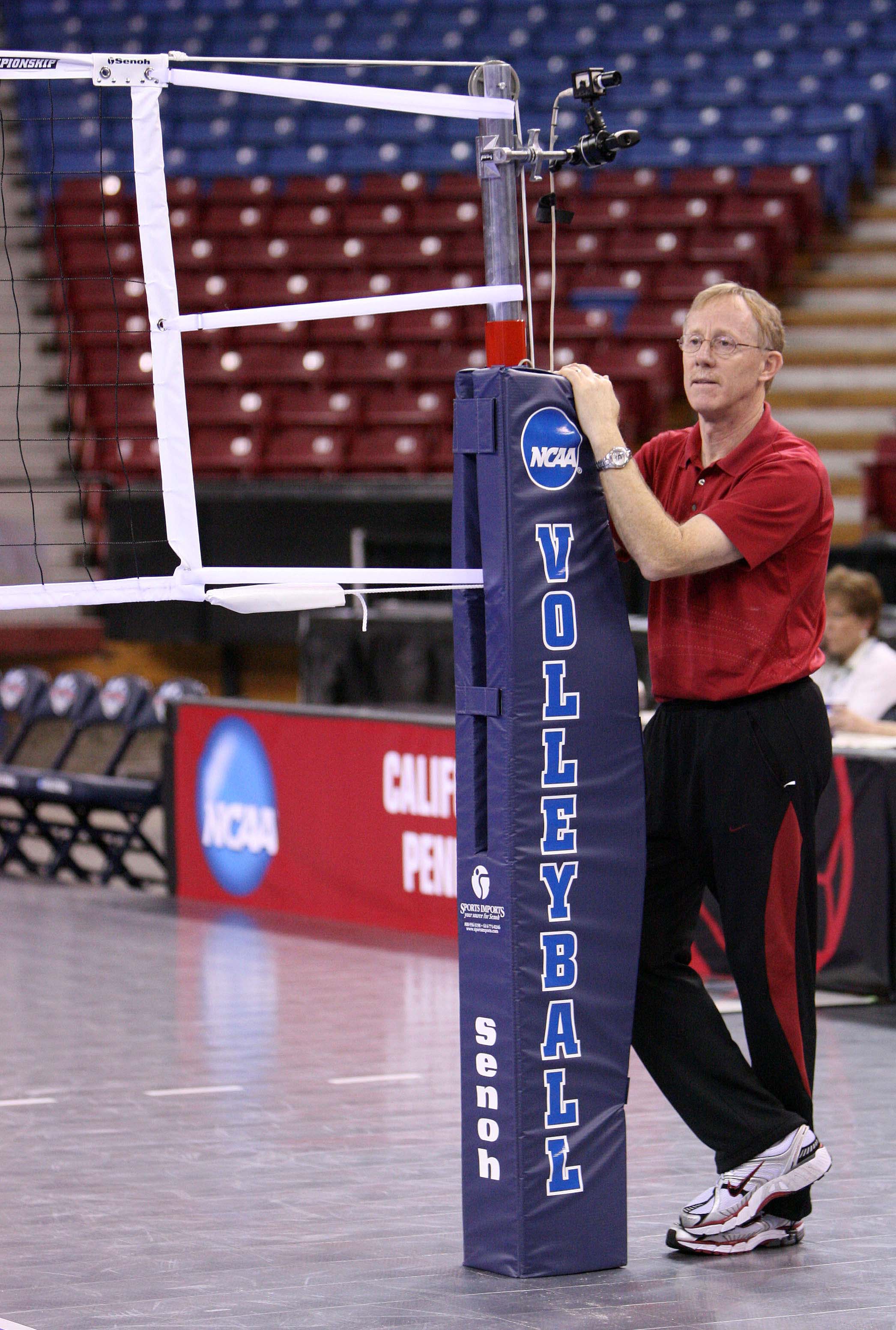 When Dunning moved to Stanford, he repeated the feat, winning the NCAA title his first season with a team that already included two-time national player of the year Logan Tom and national freshman of the year Ogonna Nnamani. But in Nnamani's senior year, with a team that was otherwise Dunning's--including Kristin Richards (now Hildebrand) and Bryn Kehoe--he won his fourth national championship. His teams regularly dominated the Pac-10/Pac-12, finishing first or second in the conference in 14 of his 16 seasons.
"You have to be extremely respectful of
that
body of work," Haley said.
Besides Tom, Nnamani, Richards, and Kehoe, Dunning coached stars such as Foluke Akinradewo, Inky Ajanaku, Cynthia Barboza, Cassidy Lichtman, Alix Klineman, Carly Wopat, and Madi Bugg. Many of his recruits turned down offers from other elite programs because of the undeniable lure of a Stanford education.
"People think that's an advantage," Haley said. "But it's also a disadvantage. Because you can't recruit the same people other people recruit."
"I have wonderment and almost disbelief at times that Stanford is doing the things that it's doing," Dunning said. "It is setting the bar really high academically and not wavering from that for any reason."
But the thing you should think about is, Stanford's program has always been great. And the next coach they hire will be better than me.
In an era when college coaches are now getting oral commitments from high school freshmen, Dunning says recruiting has become increasingly difficult. He told me a story of an unofficial campus visit by a 14-year-old. He hoped she'd be impressed with Stanford's exceptional academic opportunities. "She's looking around, and in the next moment, she's asking something that was very typical for a 14-year-old that had nothing to do with recruiting, but was more appropriate to the level of the things she was thinking about at that age," he said. "I think it was something to do with her hair."
That recruit went on to become a three-time All-American at Stanford.
For all the wins, all the championships, coaches--and fans--don't easily forget tough losses. After losing to Nebraska in the 2006 finals, Dunning's teams were eliminated once by USC (2010), three times by Michigan (2009, 2011, 2012), and four times by eventual champion Penn State (2007, 2008, 2013, 2014). Three of those Penn State losses were in the final four.
"In my opinion, Russ [Rose's Penn State] teams during that time were the greatest teams ever to play college volleyball--a standard set for people to chase greatness," Dunning said. "And the teams that I had through that era may have been the second-best teams that's ever played. If we played any other team in any other era, they wouldn't have beaten us."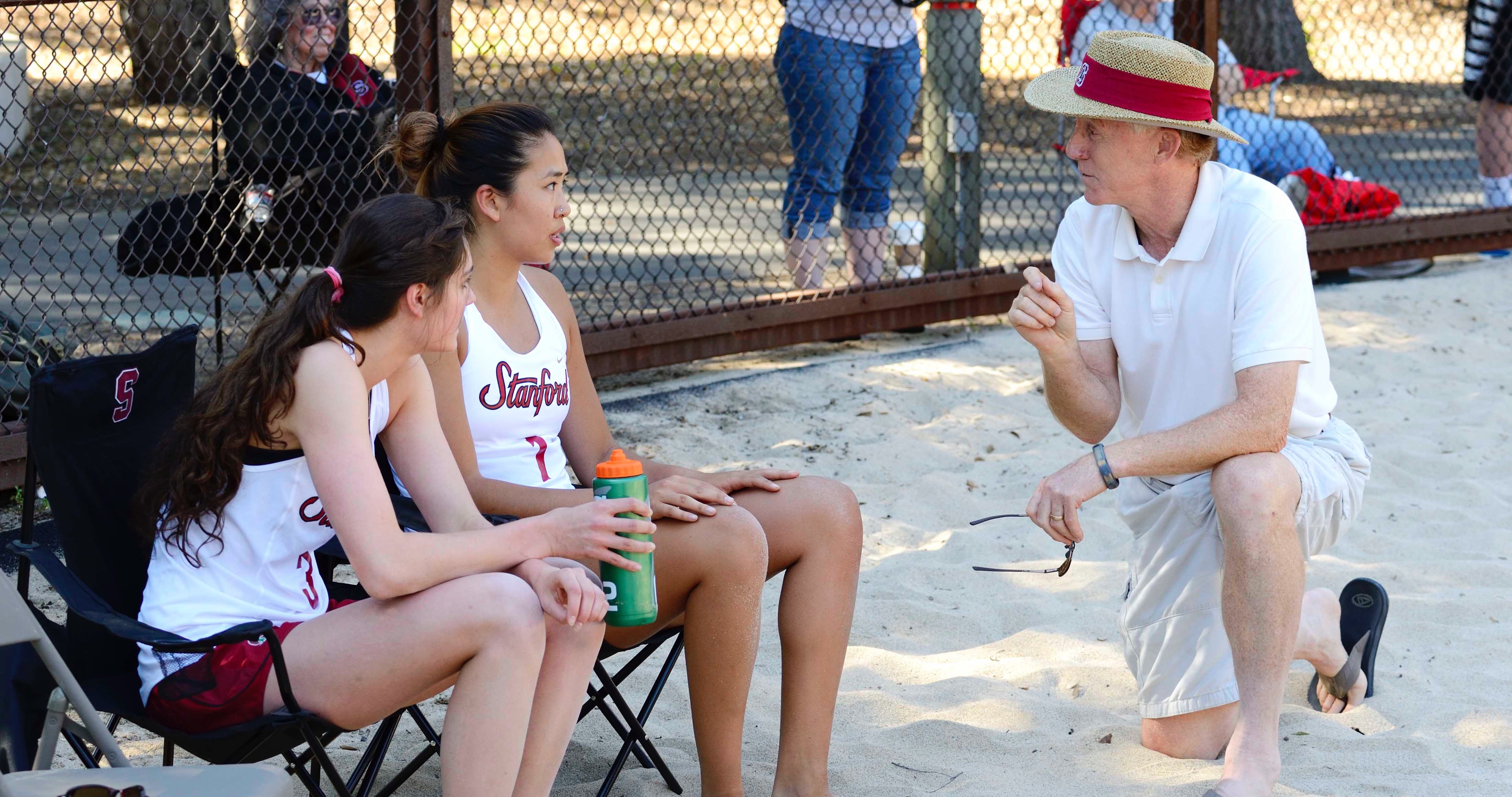 StanfordPhoto.com
But Dunning said that he's learned not to dwell. He said he's never motivated by revenge for past losses, and he never places the burdens of previous seasons on his current team.
"The way that I get myself to look at is, in the moment, right now, this is for this group of people," he said. "Let's do everything we can to maximize their joy for playing the sport and their competitive nature."
When Dunning's team won his fifth national title last month, he had no plans to retire. But in the weeks since, he found himself realizing how much his work/life schedule had grown out of balance. His own father had retired at 59 to spend time with his loved ones. Growing up, Dunning never envisioned himself working any longer than necessary.
All coaches dream about retiring the way he just did. I think it took a lot of courage to go out when he went out and step away at the top of his game.
While recruiting one of Stanford's current freshmen, the recruit's dad asked Dunning point blank whether he had any plans to retire. "As long as I love coaching and it fits my life, I'm going to be at Stanford," Dunning told him. "But the thing you should think about is Stanford's program has always been great. And the next coach they hire will be better than me."
For the past two weeks, Dunning agonized about his decision. "And I almost didn't go in and tell my boss the day that I decided to, because it was so hard to do," he said. When he finally told his team, "I cried a lot."
Dunning leaves knowing that--just like when he arrived at Pacific and at Stanford--the cupboard for the next coach will be full: most of this year's starting lineup will return, and most will be sophomores. He plans to become more involved with The Art of Coaching, a company he started with his good friends Liskevych and Rose.
"I love volleyball," Dunning said. "I'm not going to divorce myself from it."
But he says he's done with the time-sucking commitments of Division I volleyball.
"All coaches dream about retiring the way he just did," Feller said. "I think it took a lot of courage to go out when he went out and step away at the top of his game. That's a pretty cool thing to do."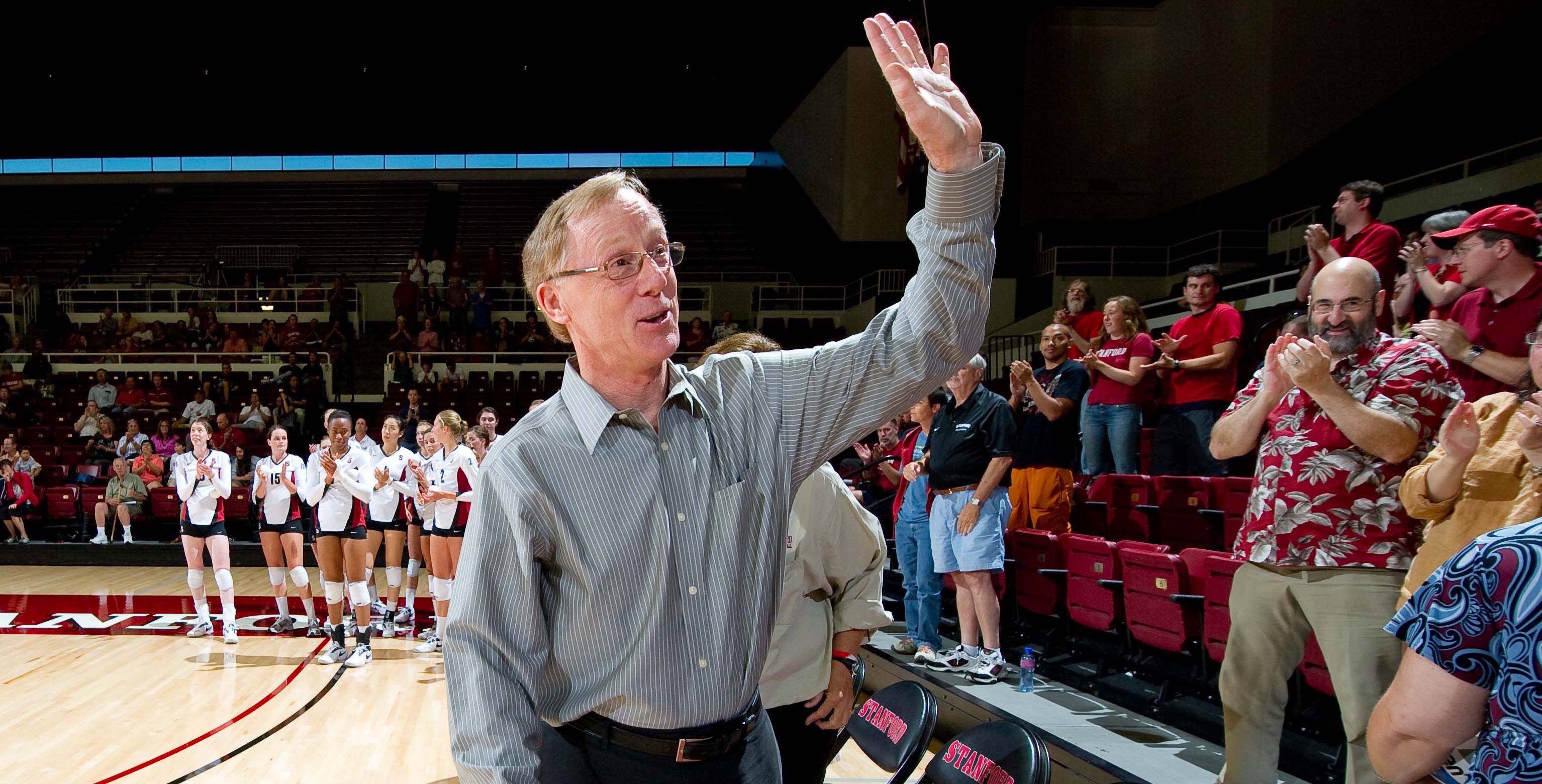 StanfordPhoto.com