To kick off its 2017 season, reigning NCAA men's volleyball national champion Ohio State traveled to Canada to face off against the Marauders of McMaster University on Friday, Dec. 30.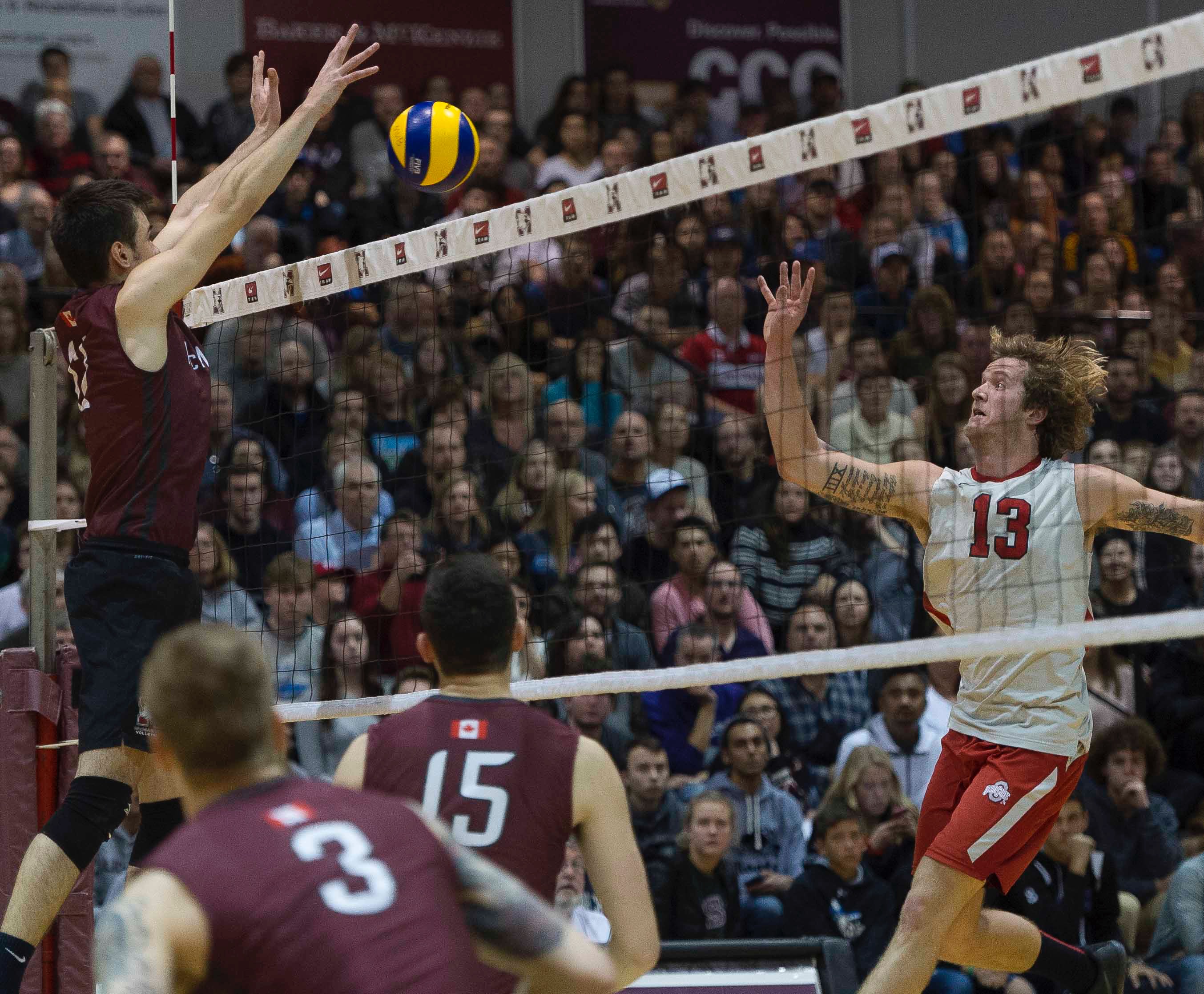 For the second year in a row, it was our neighbors up north who prevailed over Ohio State in the Nike Team North America Challenge. The Buckeyes' straight-set loss could be partially attributed to playing with the unfamiliar Mikasa indoor ball (men's NCAA teams play with the Molten)--which led to Ohio State's 27 service errors--and the .143 hitting percentage could be blamed on not playing a competitive match in months.

But taken in a larger context, the McMaster victory is just another example of Canada's rising star in the volleyball world.

You might recall the Canada men's national team's shocking sweep of Team USA to open pool play at the Rio Olympics. The Canadian men were playing in their first Olympics in 24 years and were ranked 12th--the U.S. men fifth.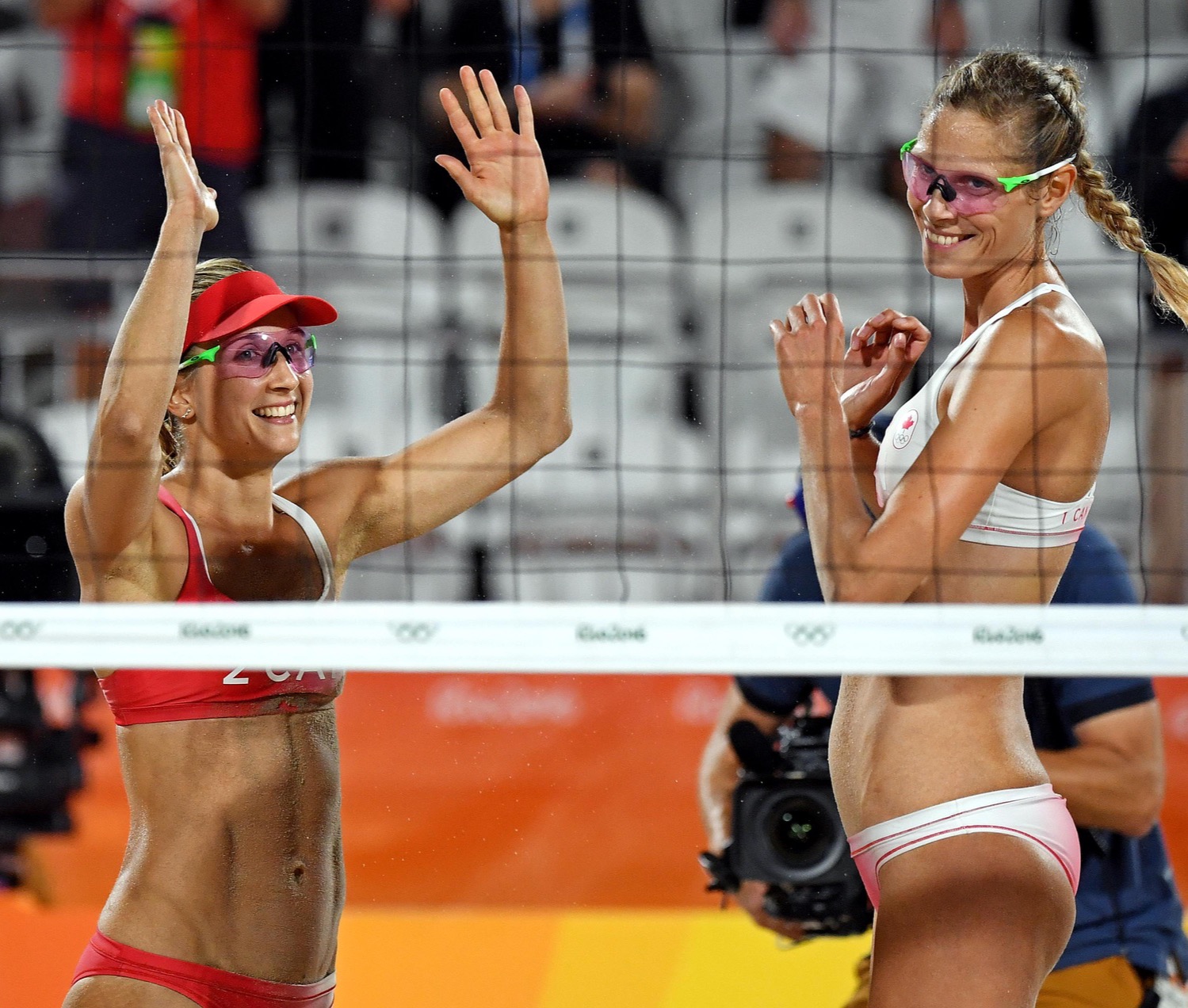 The Rio Games marked another milestone for Volleyball Canada. For the first time ever, four Canadian beach volleyball pairs qualified for the Olympics. To cap an overall exceptional quad for Team Canada beach volleyball, Sarah Pavan and Heather Bansley finished fifth in Rio.

Bansley and Pavan broke up after Rio, and Pavan will partner with Melissa Humana-Paredes in 2017, a young player who recently won the NORCECA finals in Trinidad and Tobago with fellow defensive player Jamie Broder. Bansley, the 2016 FIVB Defensive Player of the Year, will move on with Brandie Wilkerson, whom Bansley played alongside at the 2016 Swatch World Tour Finals. Both teams should contend for medals on the FIVB World Tour.

On the men's side, Josh Binstock, a 2016 beach volleyball Olympian for Canada, retired after Rio, and his partner Sam Schachter will now pair up with Sam Pedlow. Already, the new duo is showing promise, winning gold at the NORCECA Finals, defeating an incredibly strong Cuba team that executed many upsets in Rio and finishing ahead of American pairs Billy Allen/Theo Brunner and Mark Burik/Stafford Slick.

Although not as strong globally as the beach and men's indoor programs, the Canada women's indoor national team is also making progress. At the start of this year, the team moved into a new facility at the Richmond Olympic Oval outside of Vancouver and will host a World Grand Prix Group 2 preliminary round later this year.

Only a few weeks ago, Volleyball Canada once again proved its intention to further its improvement by hiring former Polish men's head coach Stephane Antiga to head the men's national team. Antiga led the Polish national team to the World Championship in 2014 and a fifth-place finish in Rio.

[instagram url="https://www.instagram.com/p/BOAzCDXh4MB/?taken-by=volleyballcanada" hide_caption="0"]

It's hard to say how much Canada's No. 2-ranked college team beating the U.S.'s No. 1-ranked college team means or if the Canadian men's sweep of Team USA in Rio will mean anything the next time the two teams meet on the court. But there is no doubt that Canada has made the advancement of its volleyball programs a priority, and those efforts are already starting to pay off.

Photo credits: Yoseif Haddad; USA Today Sports.



MUST-SEE FloFilms of 2016
The Program: Penn State
Watch Episode One here.

All In: USA Women's National Volleyball Team
Watch Episode One here.

Don't Miss a Beat in 2017
It's time to step up your game. Fill in the information below to get the best of FloVolleyball delivered directly to your inbox.