FIVB Unveils 2017 Beach Volleyball Schedule
FIVB Unveils 2017 Beach Volleyball Schedule
The FIVB has announced its 2017 beach volleyball schedule, featuring an event in Fort Lauderdale, Florida, to kick off the season.
Oct 25, 2016
by Megan Kaplon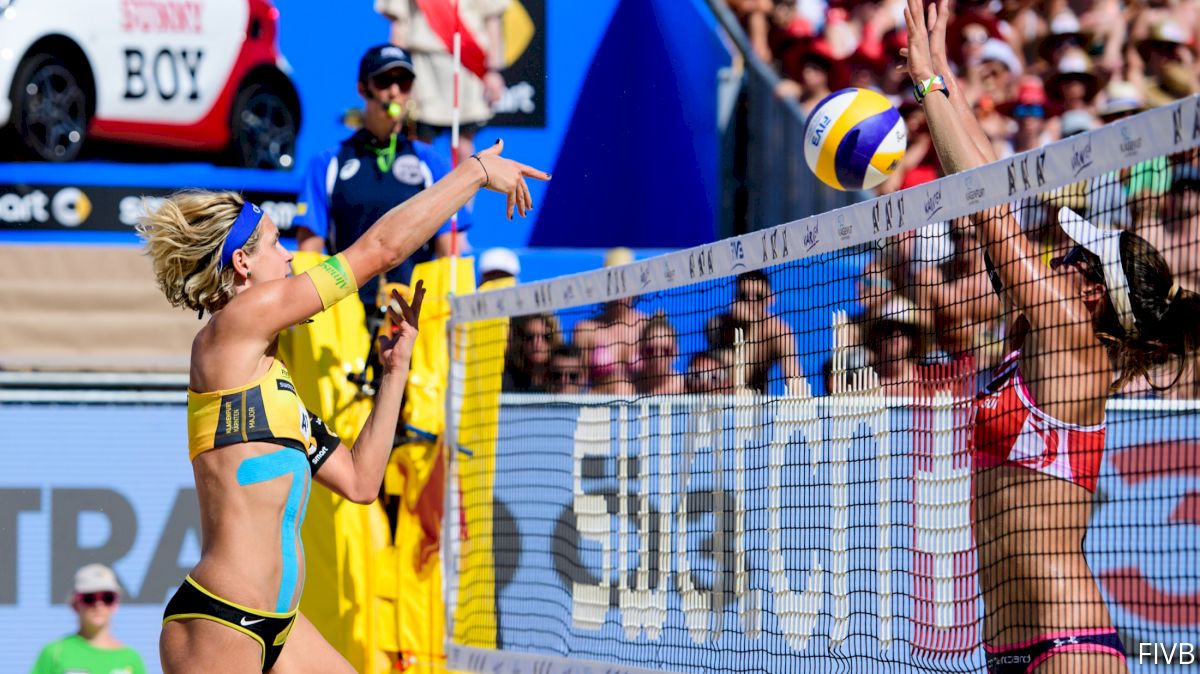 The FIVB has released a provisional schedule of professional beach volleyball events for 2017.

The 2017 schedule features the new five-star rating system, instead of the former designations of "Open" and "Grand Slam." In this new system, the highest-level events with the largest prize purses receive five stars, while lower-level tournaments get one or two stars.

The season will begin in Fort Lauderdale, Florida, February 7-12. The World Championships will take place in Vienna, Austria, from July 28 to August 6, and the FIVB World Tour Finals will take place in a to-be-annouced location. The World Series of Beach Volleyball, which has taken place in Long Beach, California, since 2013, is listed as "to be confirmed."


2017 FIVB Beach Volleyball Schedule

February 7-12 -- Fort Lauderdale Major, Fort Lauderdale, United States (Five star, Swatch Major Series)
February 15-18 -- Kish Island, Iran (Three star, men only)
March 17-19 -- Sydney, Australia (Two star, women only)
March 23-26 -- Maceio, Brazil (Three star)
April 15-16 -- Selangor, Malaysia (One star)
April 20-23 -- Xiamen, China (Three star)
April 27-30 -- Fuzhou, China (Three star)
May 11-14 -- Prague, Czech Republic (Four star)
May 24-28 -- Lucerne, Switzerland (Four star)
May 31-June 4 -- Moscow, Russia (Three or four star)
June 13-18 -- Nanjing, China (U21 World Championships)
June 20-25 -- Stavanger, Norway (Three star)
June 27-July 2 -- Porec Major, Porec, Croatia (Five star, Swatch Major Series)
July 4-9 -- Gstaad Major, Switzerland (Five star, Swatch Major Series)
July 14-16 -- Daegu, Korea (One star, women only)
July 19-23 -- TBD, Poland (Four star)
July 21-23 -- Ulsan, Korea (One star, women only)
July 27-30 -- Espinho, Portugal (Two star, men only)
July 28-August 6 -- Vienna, Austria (2017 FIVB Beach Volleyball World Championships)
August 8-13 -- Hamburg Major, Hamburg, Germany (Five star, Swatch Major Series)
August 22-27 -- Swatch Beach Volleyball FIVB World Tour Finals -- TBD
September 20-24 -- Agadir Beach, Morocco (One star)*
Dates TBC -- The Hague, Netherlands (Three star)

Events to be confirmed:
June 7-11 -- Rome, Italy (Five star)
Long Beach, USA -- (Five star)