The mark of a good player is often not how they perform when things are going well, but how they respond after a less-than-stellar showing. See Kerri Walsh Jennings and April Ross rebounding after a crushing Olympics semifinal loss to win bronze.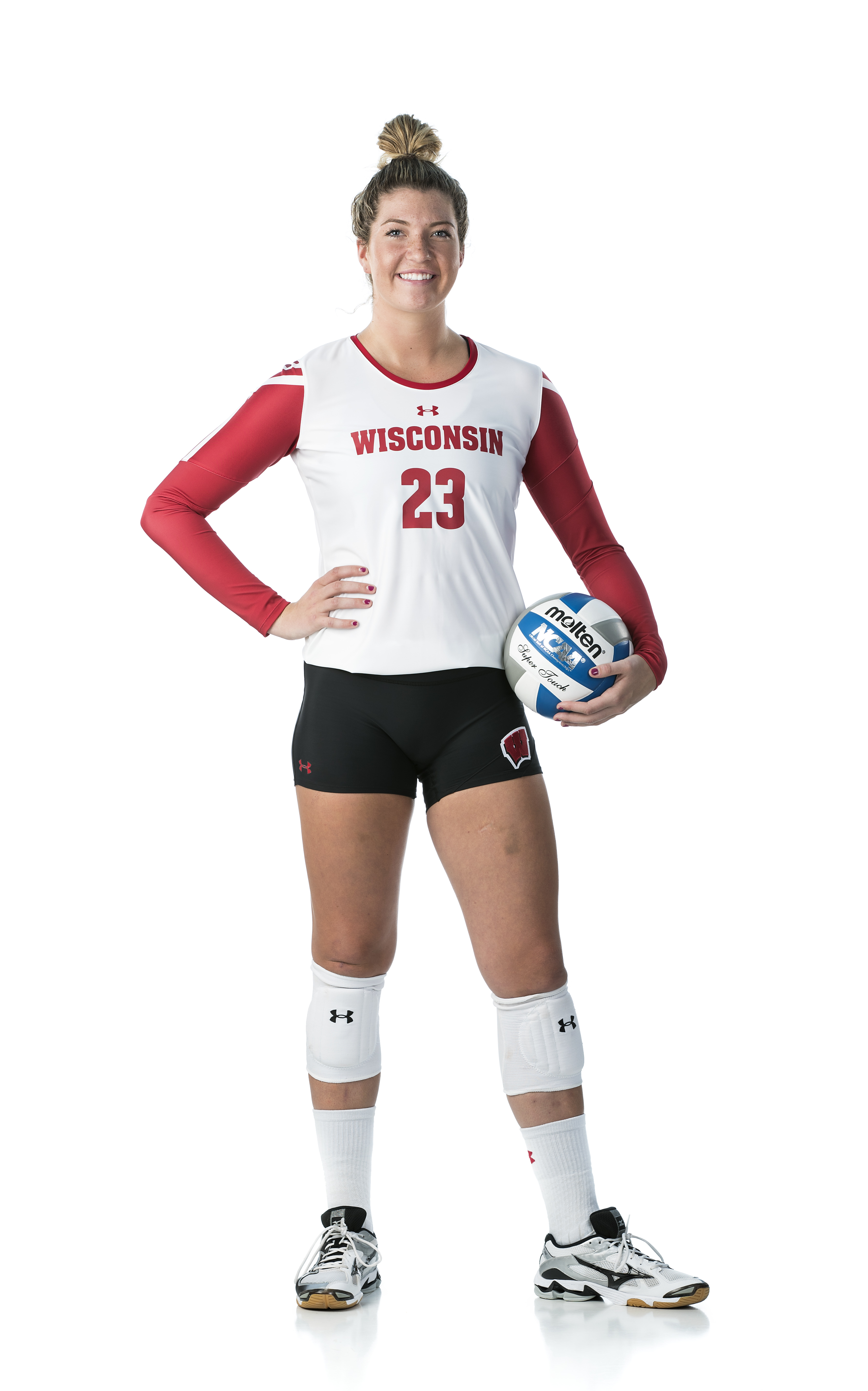 Wisconsin freshman Molly Haggerty pulled off a similar feat this weekend in her collegiate debut. The 6-1 outside hitter from Illinois burst onto the NCAA scene with 19 kills and 16 digs in a five-set victory over Hawaii, but then hit negative the next night versus Arizona with only nine kills and 11 errors.

"That was a learning match for Molly," Wisconsin coach Kelly Sheffield said. "But the thing I liked about her is as much as she struggled . . . it didn't affect her passing (and) her serving was great today. Everybody has that 'welcome to college volleyball' moment and most people collapse. I learned a lot more about Molly today--that she's going to be rock solid in these other skills when her attacking is off so I really liked that."

Less than 24 hours later, Haggerty took the court again versus Kansas State, evidently having already adjusted after her "welcome to college' moment. She put away 14 kills with no errors on 23 attempts to hit a match-high .609 in the sweep.

"You just talk to [Molly] and say, 'Out of system, let's not pull these balls down. Let's do what we've been working on in practice--go high hands when it's not there, mix in some off-speed shots,' and she just goes out and does it," Sheffield said. "It'd be nice if that happens all the time, you tell somebody something and they have the skill and ability to just go out and do it."

This weekend, Haggerty and her Badger teammates will face another test when they host San Diego in the opening match of the HotelRED Invitational.