1984 Women's Olympic Volleyball Team: Where Are They Now?
1984 Women's Olympic Volleyball Team: Where Are They Now?
Check in with the members of the silver-medalist 1984 U.S. Women's Olympic Volleyball Team. Where are they now?
Jun 9, 2016
by Megan Kaplon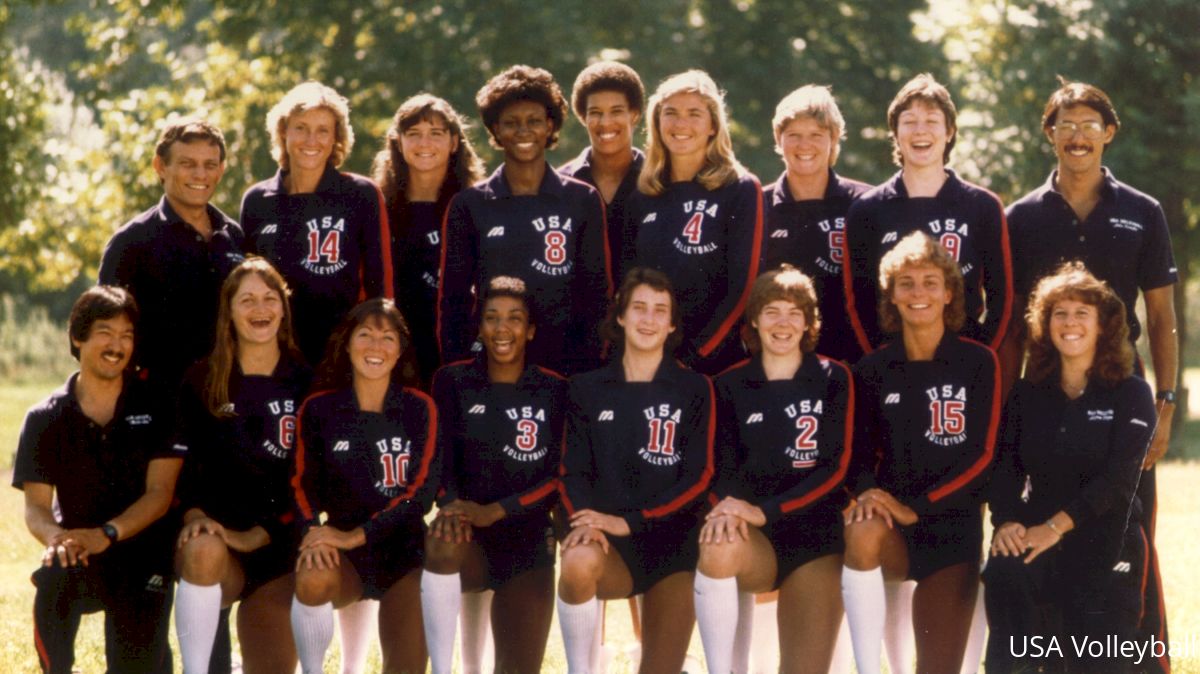 The 1984 U.S. Women's National Team secured the first ever medal in women's Olympic volleyball competition for Team USA. The athletes that made up that team are some of the legends of our sport, and many of them continue to impact the volleyball community in a variety of ways. As we dive into the next three months of Olympic fever, find out what these Olympic medalists have been doing the past 32 years.
Jeanne Beauprey Reeves

After ending her national team stint, Beauprey Reeves dove into a coaching career, serving as an assistant at her alma mater UCLA under legendary coach Andy Banachowski for six years (1986-1992). Reeves also was an assistant for the 1996 Olympic team and coached her daughter
Kelly
, a UCLA All-American who is now playing her first season of professional beach volleyball, in club volleyball.
Carolyn Becker-Morel

Becker-Morel played on the national team for 10 years. Today, the mother of two lives in Manteca, California. Her niece Carrie Hartt played volleyball for Fresno State.
Linda Chisholm

Chisholm took to the beach after her time with the national team, competing on the WPVA and FIVB tours until 1999. The CBVA Beach Volleyball Hall of Famer coached at Immaculate Heart High School in the mid 2000s and is now the owner of
Castaic Canine Camp
.
Rita Buck-Crockett

At the height of her professional playing career, Buck-Crockett was known as "The Rocket" thanks to her 42-inch vertical and lightning fast swing. In addition to winning silver with the indoor national team, Crockett played on the WPVA beach tour for six years. These days, she's the head coach of Florida International University's indoor and beach volleyball teams and an assistant athletic director.
Laurie Corbelli

Many members of the 1984 team joined the coaching ranks, but Corbelli (née Flachmeier) has built the highest-profile coaching career of all. The 24-year head coach at Texas A&M has an overall record of 588-334 and a 488-228 record with A&M. In 2015, her Aggie squad went 24-7 and advanced to the second round of the NCAA tournament.
Debbie Green

Green, who is often touted as one of the best female setters of all time, assistant coached for 23 years at Long Beach State. While at Long Beach, Green trained Misty May-Treanor and and later coached her daughter Nicole. Green's younger daughter Dana played at UC Santa Barbara, and Green chose to leave LBSU after Nicole graduated in order to volunteer coach at UCSB for Dana's final two season. Green remains involved in the sport, hosting camps and clinics, including a
three-day setting clinic next month at Seal Beach with May-Treanor
.
Flo Hyman

Hyman was the first female scholarship athlete at the University of Houston and an integral part of the 1984 Olympic silver-medal squad. The 6-5 super spiker tragically passed away at the age of 31 only two years after the 1984 Olympics while playing professionally in Japan. Her cause of death was ultimately determined to be an aortic dissection as a result of undiagnosed Marfan syndrome.
Rose Magers-Powell

After the 1984 Olympics, Magers-Powell, like many of her national team teammates went to Japan to play professionally. After returning to the U.S., she coached at Lee High School in Huntsville, Alabama, and then joined the college coaching ranks at Martin Methodist. Magers-Powell is now approaching her third season as the head coach at Alabama A&M.
Kim Ruddins

Ruddins started a new kind of professional career after concluding her volleyball career. In 1995, she received a certification from the American Institute of Certified Planners and today is a sustainability program manager for the city of Ontario, California.
Julie Vollertsen

Vollertsen played professionally in Italy after her national team career. While living in Reggio Emilia, Vollertsen met her future husband Leopoldo Melli. Today, the couple still resides in Reggio Emilia, and their two sons Nicolò and Enrico both play professional basketball.
Paula Weishoff

Weishoff, MVP of the 1984 squad, stayed on the national team through the 1996 Olympics, returning to USC to finish her degree in 1997. She began coaching in the USA Volleyball High Performance Pipeline in 1998 and has since coached collegiately at USC (1997-2003), UC Irvine (2009-2015) and Concordia University Irvine (2004-2008, 2015-present). She also served as an assistant coach for the 2012 U.S. Women's National Team.
Sue Woodstra

Woodstra, the captain of the 1984 team and a legendary defensive player, entered the coaching ranks in 1985 as an assistant at Arizona State. She accepted her first head coaching position at the University of Pittsburgh four years later before moving to Germany where she coached the professional USC Munster team for a year. She then spent time on the coaching staff at Notre Dame, Cal Berkeley and Florida State before landing the Humboldt State head coaching position where she stayed from 2002-2012. Woodstra retired from coaching in 2012.
Coach Arie Selinger

The
infamously intense Selinger
was born in Poland, but emigrated to Israel after being rescued from a concentration camp by the American Armed Forces during World War II.
He played for the Israel Men's National Team from 1954 to 1963 and began coaching the Israel Women's National Team in 1967. Selinger came to America in 1969 to attend the University of Illinois, accepting the U.S. women's head coaching job in 1975.
After coaching the 1984 team to the first women's Olympic volleyball medal, Selinger took over the Netherlands Men's National Team head coaching position in 1992 and then coached the Japan Women's National Team from 1992-2006. He then returned to Israel where he made it his mission to get the Israel Women's National Team into the 2012 Olympics.
The Israeli women did not qualify for London, but in 2011, they did earn a spot in the European Championship Final Round—their first time in the finals in 39 years.