South Atlantic Conference Women's Volleyball
SAC Volleyball Weekly Awards - Oct. 24, 2023
SAC Volleyball Weekly Awards - Oct. 24, 2023
The South Atlantic Conference announced its WePlayed Sports Volleyball Players of the Week for matches played during the eighth week of the 2023 season.
Oct 25, 2023
by Nicole Beckelman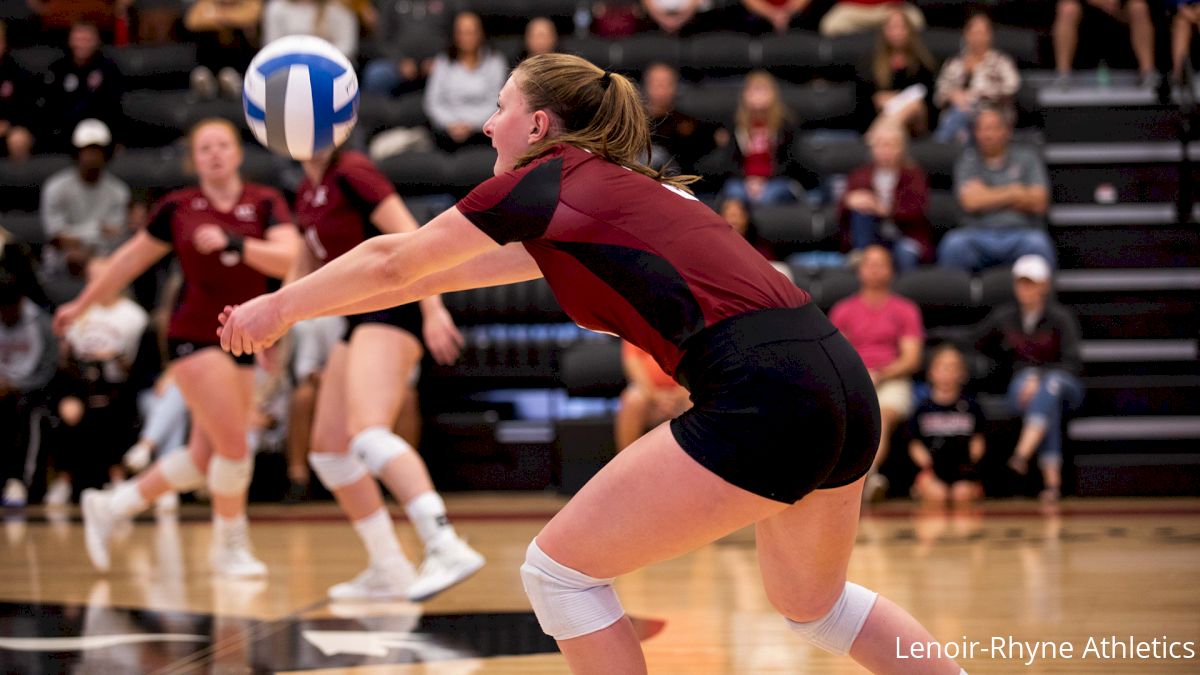 Lenoir-Rhyne's Emmaleigh Allen was named the Offensive Player of the Week, while Mars Hill's Laela Jimenez was named the Defensive Player of the Week.
Allen, a sophomore from Wooster, Ohio, had at least 12 kills in all three matches this week, recording 14 kills twice. She hit .240 as an outside hitter and finished the week with 40 kills and 4.44 kills per set. Allen had six service aces and 30 digs and finished with double-doubles in each of the two Lenoir-Rhyne victories.
Jimenez, a sophomore from Naples, Fla., totaled 51 digs on the week, with 23 in the 3-0 win vs Converse and 28 in the 3-0 victory over Winston-Salem. She also added 18 attacks on the week and recorded a double-double against Winston-Salem.
2023 SAC Volleyball Players of the Week
Offensive Player of the Week
Sept. 4 – Jenna Long, Anderson
Sept. 11 – Sadie Kluner, Anderson
Sept. 18 – Emmaleigh Allen, Lenoir-Rhyne
Sept. 25 – Emmaleigh Allen, Lenoir-Rhyne
Oct. 2 – Maggie Young, Wingate
Oct. 9 – Sydney Karjala, Lenoir-Rhyne
Oct. 16 – Kristen Moehring, Lincoln Memorial
Oct. 23 – Emmaleigh Allen, Lenoir-Rhyne
Defensive Player of the Week
Sept. 4 – Cassidy Farley, UVA Wise
Sept. 11 – Brantley Chipley, Anderson
Sept. 18 – Emily Johnson, Wingate
Sept. 25 – Kathy Peter, Lenoir-Rhyne
Oct. 2 – Maggie Mullen, Wingate
Oct. 9 – Kathy Peter, Lenoir-Rhyne
Oct. 16 – Emily Johnson, Wingate
Oct. 23 – Laela Jimenez, Mars Hill