South Atlantic Conference Women's Volleyball
SAC Weekly Awards - Sept. 25, 2023
SAC Weekly Awards - Sept. 25, 2023
The South Atlantic Conference announced its WePlayed Sports Volleyball Players of the Week for matches played during the fourth week of the 2023 season.
Sep 25, 2023
by Nicole Beckelman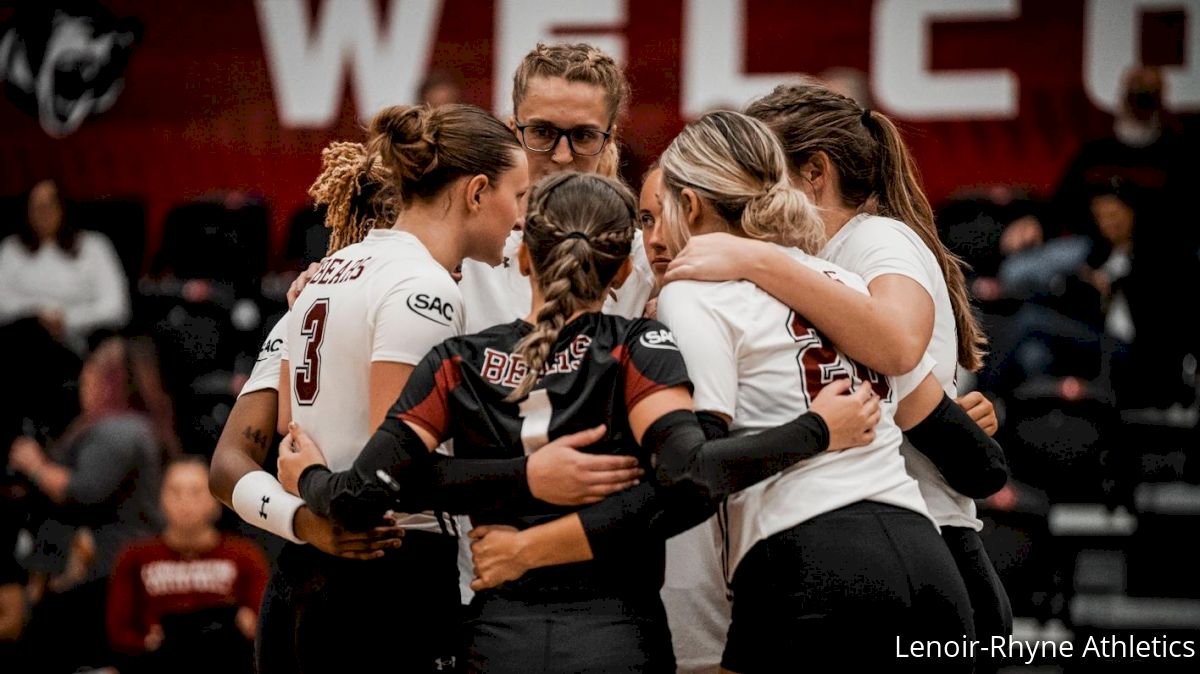 Lenoir-Rhyne swept the awards as Emmaleigh Allen was named the Offensive Player of the Week and Kathy Peter was named the Defensive Player of the Week.
Allen, a sophomore from Wooster, Ohio, registered double-digit kills in every game this week. She recorded 19 against Francis Marion and had a .269 hitting percentage. Allen had two double-doubles and 43 digs on the week to go with her 64 kills. She also added eight aces and 12 blocks.
Peter, a senior from Carroll, Iowa, led Lenoir-Rhyne to a 3-1 week by totaling 27 blocks. Peter averaged 1.69 blocks per set and had a season-high 10 against Catawba.
2023 SAC Volleyball Players of the Week
Offensive Player of the Week
Sept. 4 – Jenna Long, Anderson
Sept. 11 – Sadie Kluner, Anderson
Sept. 18 – Emmaleigh Allen, Lenoir-Rhyne
Sept. 25 – Emmaleigh Allen, Lenoir-Rhyne
Defensive Player of the Week
Sept. 4 – Cassidy Farley, UVA Wise
Sept. 11 – Brantley Chipley, Anderson
Sept. 18 – Emily Johnson, Wingate
Sept. 25 – Kathy Peter, Lenoir-Rhyne