South Atlantic Conference
SAC Weekly Awards - Sept. 18, 2023
SAC Weekly Awards - Sept. 18, 2023
The South Atlantic Conference announced its WePlayed Sports Volleyball Players of the Week for matches played during the third week of the 2023 season.
Sep 19, 2023
by Nicole Beckelman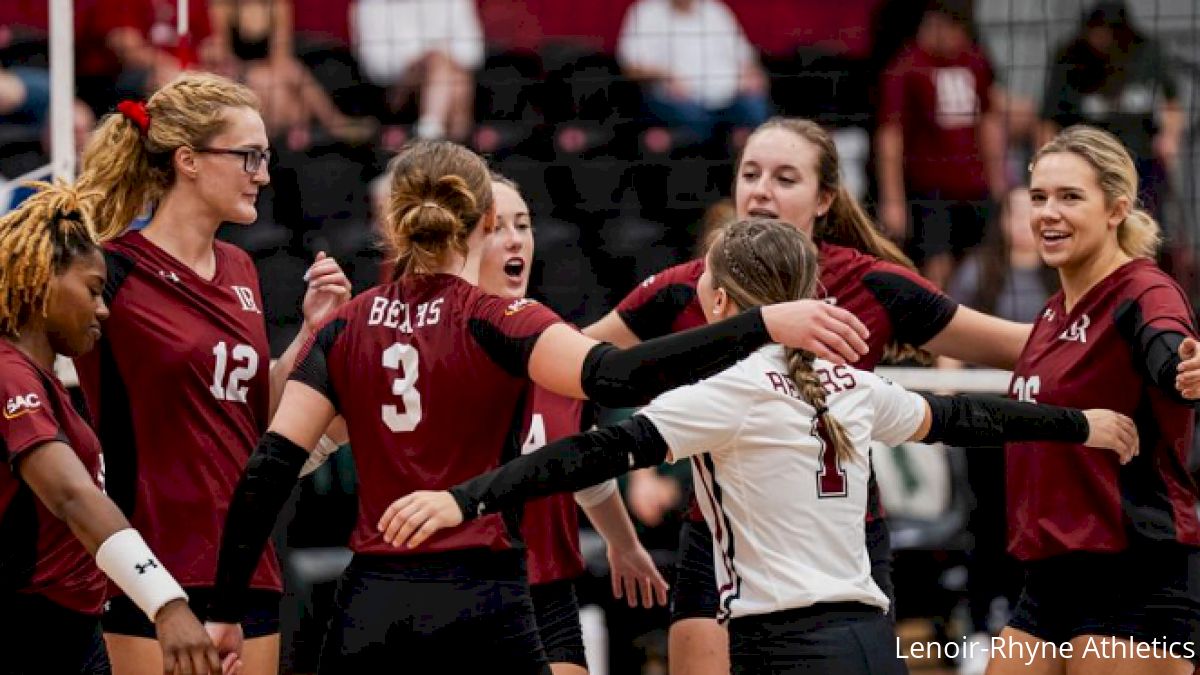 Lenoir-Rhyne's Emmaleigh Allen was named the Offensive Player of the Week while Wingate's Emily Johnson was named the Defensive Player of the Week.
Allen, a sophomore from Wooster, Ohio, led the Bears to a 3-0 week with 45 total kills, including 36 in her final two matches of the week. She hit .237 and added 39 digs while recording two double-doubles and posting double digit digs in all three matches. Allen had 4.25 kills per set in the win over Mars Hill and leads the SAC in kills and kills per set on the year.
Johnson, a sophomore from Fort Collins, Colo., piled up nine blocks in six sets this week, leading the No. 19 Bulldogs to a pair of SAC sweeps. Johnson had three blocks in the sweep at Catawba, while piling up six blocks against Newberry as Wingate held the Wolves below a .000 hitting percentage at -.010. The 'Dogs held the Catawba Indians to a .050 hitting percentage on Tuesday. In addition to her blocking, Johnson piled up 16 kills on just 24 swings in the six sets, with just one error to hit an impressive .625 on the week. She had nine kills to go along with her six blocks in Saturday's sweep over Newberry.
2023 SAC Volleyball Players of the Week
Offensive Player of the Week
Sept. 4 – Jenna Long, Anderson
Sept. 11 – Sadie Kluner, Anderson
Sept. 18 – Emmaleigh Allen, Lenoir-Rhyne
Defensive Player of the Week
Sept. 4 – Cassidy Farley, UVA Wise
Sept. 11 – Brantley Chipley, Anderson
Sept. 18 – Emily Johnson, Wingate
WePlayed Sports is an official corporate partner of the South Atlantic Conference and title sponsor of the Conference's Player of the Week awards program.