Legacy: Long Beach State (Teaser)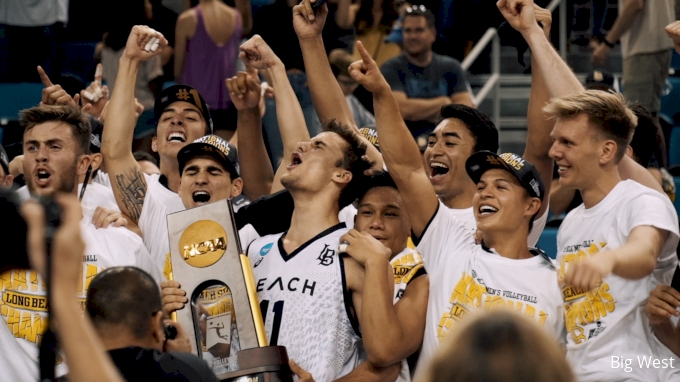 FloVolleyball will be home to the upcoming docuseries, Legacy: Long Beach State.
Fans will be able to watch all five episodes on the site throughout the season as cameras follow the defending national champions.
The series will offer the never-before-seen inner workings of the national champion, chronicling Long Beach State's 2019 campaign. The cameras follow three-time AVCA Coach of the Year Alan Knipe in his 16th year at the helm for the Beach after he became the first at LBSU to win a national title as a player, and as a coach with the same program.
The series will provide an intimate look at practices, game days and preparations for the Big West Tournament in Hawai'i on April 18-20 and leading up to the NCAA Tournament on May 2 and 4, which will be held at the Walter Pyramid.

Episode one offers an in-depth sit down interview with senior middle blocker Nick Amado in addition to events following the 2018 NCAA championship and will be released on December 27, 2018.

Legacy: Long Beach State is executive produced by Olivia Phelps and directed by Joseph Hood with Still Moving Pictures.