Big Ten Doles Out Year-End Awards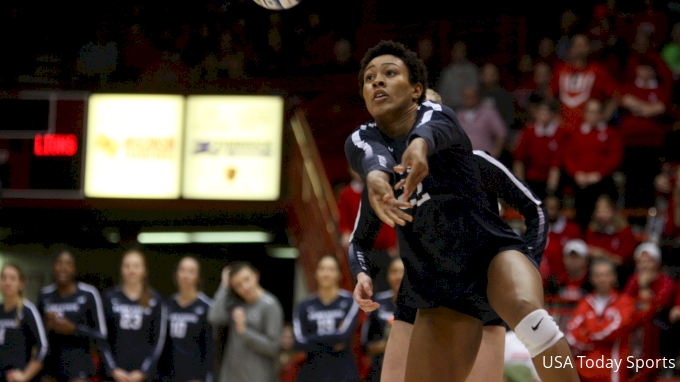 Create a free account to unlock this video!
Get Started
Already a subscriber? Log In
With eight teams making the 2017 NCAA Division I women's volleyball tournament, the Big Ten is one of the most competitive conferences in the country, if not the most competitive. Just recently, the Big Ten announced its end-of-season awards, naming the best-of-the-best in the league.
In her senior season as a Penn State outside hitter, Simone Lee was named the Big Ten Player of the Year. The Wisconsin native terminated a team-high 409 kills, while maintaining a .324 hitting percentage, in the process of leading Penn State to a 29-1 season and the No. 1 seed in the NCAA tournament.
Her teammate and fellow senior Haleigh Washington was also honored, earning the Big Ten Defensive Player of the Year award after tallying 156 blocks on the season, in addition to boasting the nation's best hitting percentage.
Nebraska setter Kelly Hunter was named Big Ten Setter of the Year for her part in leading the Huskers to a 19-1 conference record and a share of the Big Ten title. With 3,891 career assists, Hunter ranks third all time in Nebraska history.
The Big Ten coaches chose Wisconsin's Dana Rettke as the freshman of the year. The 6-foot-8 middle blocker boasted a .445 hitting percentage in her first collegiate season, which ranks second best in the Big Ten and fifth nationally. In earning the Big Ten Freshman of the Week honor nine times this season, Rettke set a new league record.
Penn State's Russ Rose and Nebraska's John Cook were not only forced to share this year's Big Ten championship with identical 19-1 conference records, but they were also named Co-Big Ten Coaches of the Year.