Behind The Scenes With NC State Head Coach Linda Hampton-Keith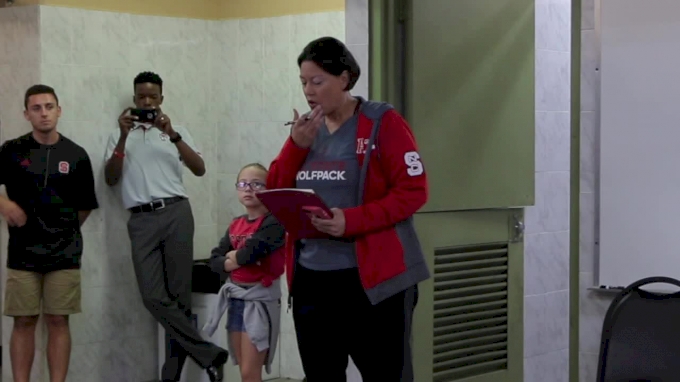 NC State head coach Linda Hampton-Keith knows her team has what it takes. They've played a tough preseason, facing top-20 Kansas twice and then traveling to Puerto Rico for the SEC vs. ACC Challenge at the Puerto Rico Classic.

In Puerto Rico, the Wolfpack lost in three to No. 1 Florida, and then prepared to face Auburn, which had upset North Carolina the night before. In this pregame speech, she encourages her players not to wait, to trust in the process, and to step into the arena, literally and figuratively.