Libero Caroline Knop Dishes On Florida's Game Plan Versus North Carolina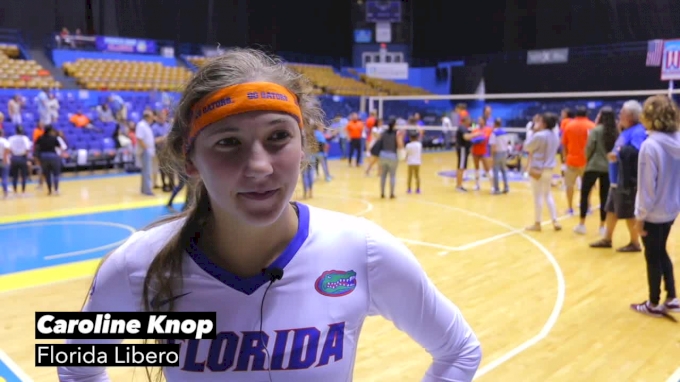 Florida libero Caroline Knop talked with FloVolleyball after she and the Gators swept North Carolina at the 2017 SEC vs. ACC Challenge in Bayamon, Puerto Rico.

Knop, who led the match with 15 digs, said Florida's scouting report helped them key in on UNC's tendencies and weaknesses. Using that information, Florida hit .270 and held UNC to a .109 hitting percentage with 11 blocks and 50 total digs.