Rising Star: 2021 Middle Blocker Samantha Francis
Rising Star: 2021 Middle Blocker Samantha Francis
The sky's the limit, so they say, and nothing could be more true for 2021 Rising Star middle blocker Samantha Francis, better known as Sami.

From San Diego, California, Sami is a beast on the court, but off the court she is a caring and devoted teammate. Her Coast club team has been together for the past couple years, and Sami's teammates have watched her develop into the player she is today.

The 13-year-old jumps out of the gym, touching 10-1, and you can expect that number to keep climbing. Opponents have to watch out for her killer slide attacks that more often than not results in a kill.

--


Samantha Francis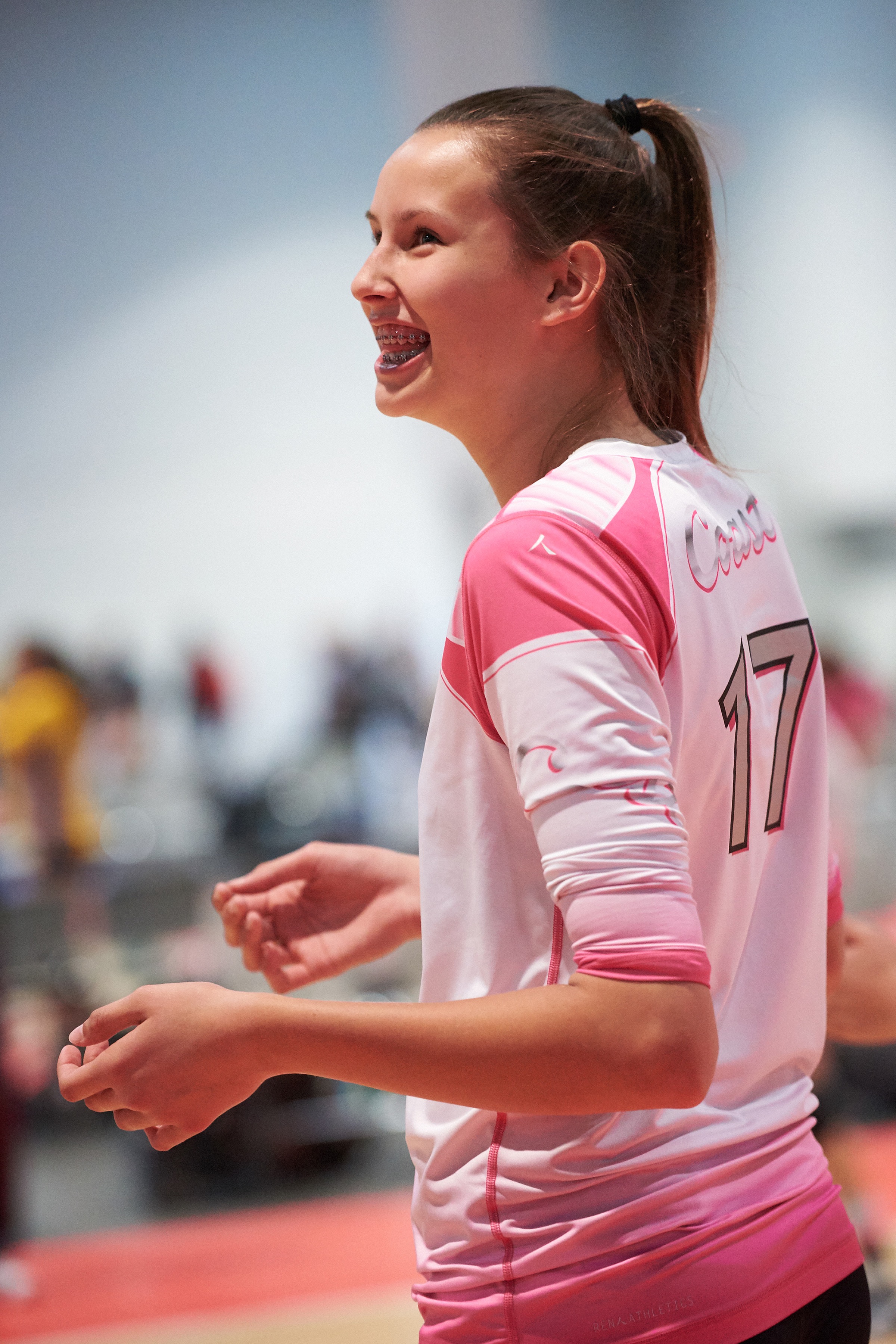 Height:
6-foot-4
Position:
Middle Blocker
Hometown:
San Diego, California
Club Team:
Coast 14-1
How did you get into volleyball?
My parents wanted me to play a sport. They knew I was going to be tall, so they said I should play volleyball or basketball. I chose volleyball and started at the local recreation center.
What inspires you?
My family inspires me to push myself and to be a better person.
What is your favorite thing about volleyball?

The way it feels when I hit the ball to get the point. Also, cheering for my teammates and hearing them cheer me on.
What is your favorite pregame meal?
Steel-cut oatmeal from Starbucks. If I had my choice it would be pancakes, eggs, and bacon.
What is something a lot of people don't know about you?
Before every game I listen to "I Should've Been a Cowboy" by Toby Keith.
What are your hobbies outside of volleyball?
Outside of volleyball, I like to cook and bake.
What are your volleyball goals down the road?
I would love to be accepted into a Division I college and hopefully play for the U.S. Olympic team.
If your life was a movie, what genre would it be? Why?
My life would have to be a comedy, because you can always find me laughing.
If you had one superpower what would it be?
Telekinesis.




Don't Miss a Beat
It's time to step up your game. Fill in the information below to get the best of FloVolleyball delivered directly to your inbox.
MUST SEE FloFilms
Lauren Carlini: Setting the Standard
Watch full episode here.


The Program: Penn State
Watch Episode One here.

All In: USA Women's National Volleyball Team
Watch Episode One here.