Canadian Volleyball Players Are Making Noise On The Beach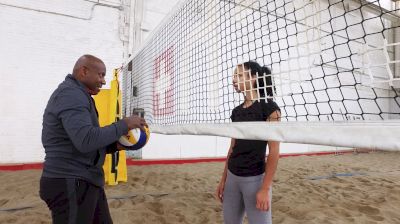 In 2016, Canada qualified four beach volleyball pairs for the Olympics for the first time. The four years leading up to the Rio Games also marked unprecedented success by Canada's beach volleyball athletes. Sarah Pavan and Heather Bansley won six medals on the FIVB tour before finishing fifth in Rio. Sam Schachter and Josh Binstock won four FIVB medals, including the gold medal at the Parana Open in 2014. Ben Saxton and Chaim Schalk won five medals on the international tour.

Steve Anderson, head beach volleyball coach with Volleyball Canada, partially contributed the increased success of Canada's beach volleyball athletes to a change in perspective.

"I challenged [the players] when I got here and I said when was the last time you got off a plane expecting to win an FIVB event? And I got laughed at," Anderson said. "That's what we've built. Now when our teams get off the plane, they expect to have a chance to win the tournament."

2016 Olympian Jamie Broder acknowledged that change in mentality. "It's an awesome time to be a part of beach in Canada. The fact that now teams are stepping off the plane and going in with the intention of winning a gold medal and expecting that to happen is something that never happened even four or five years ago."