Phil Dalhausser And Nick Lucena Repeat With AVP Austin Title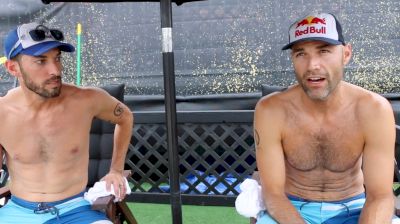 Nick Lucena and Phil Dalhausser won their first AVP titles ever in Austin, Texas, in 2005. With a 21-12, 21-19, victory over Sean Rosenthal and Trevor Crabb, Lucena and Dalhausser won the 2017 AVP Austin Open.

The pair of Olympians won their second AVP title of 2017, strolling through the winners' bracket in Austin without dropping a set.


Don't Miss a Beat
It's time to step up your game. Fill in the information below to get the best of FloVolleyball delivered directly to your inbox.