April Ross And Whitney Pavlik Come Back To Win 2017 AVP Austin Open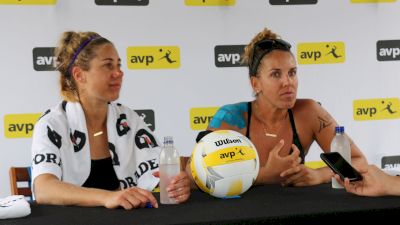 Kim DiCello and Emily Stockman sent April Ross and Whitney Pavlik to the contenders' bracket in the third round of the 2017 AVP Austin Open, but Ross and Pavlik fought their way all the way back to the final where they faced a rematch with DiCello and Stockman.

DiCello and Stockman won the first set of the championship match 21-14, but Ross and Pavlik regrouped, winning set two 21-16 and set three 15-11. The victory marked April Ross' 28th AVP title and Pavlik's second.


Don't Miss a Beat
It's time to step up your game. Fill in the information below to get the best of FloVolleyball delivered directly to your inbox.