Phil Dalhausser And Nick Lucena Looking To Win Second AVP Austin Title 12 Years Later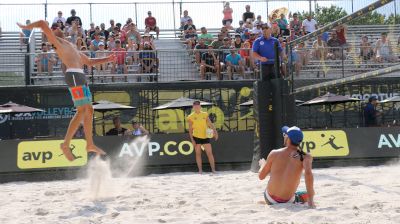 Phil Dalhausser and Nick Lucena skated through the first day of main draw competition at the 2017 AVP Austin Open, defeating Piotr Marciniak and Raffe Paulis 21-13, 21-16 and Derek Olson and Curt Toppel 21-11, 21-12. To kick off the second day of competition, the Olympic duo will take on Jeremy Casebeer and John Mayer.



MUST SEE FloFilms
The Program: Penn State
Watch Episode One here.

All In: USA Women's National Volleyball Team
Watch Episode One here.

Don't Miss a Beat
It's time to step up your game. Fill in the information below to get the best of FloVolleyball delivered directly to your inbox.