Rising Star: 2018 Legacy OH Solei Thomas
Rising Star: 2018 Legacy OH Solei Thomas
During her sophomore year at Renaissance High School, Solei Thomas was awarded the Proud Strong Learner of the Week Award (PSL). The Detroit Public School League weekly honor is representative of the league's top boys' and girls' athletes--a true honor among student-athletes in the area.

Though she was the youngest player on her team to ever receive the award, the outside hitter didn't let it go to her head. Rather, Thomas felt honored to use that influence to give back. In fact, to Thomas it was a way to "continue to do what I'm doing, to keep picking people up so that they can get that award someday, too."

Thomas has had similar influences in her own life, her mother and a former teammate among them, who have done just that; inspired her to be the best she can be on and off the court.

--


Solei Thomas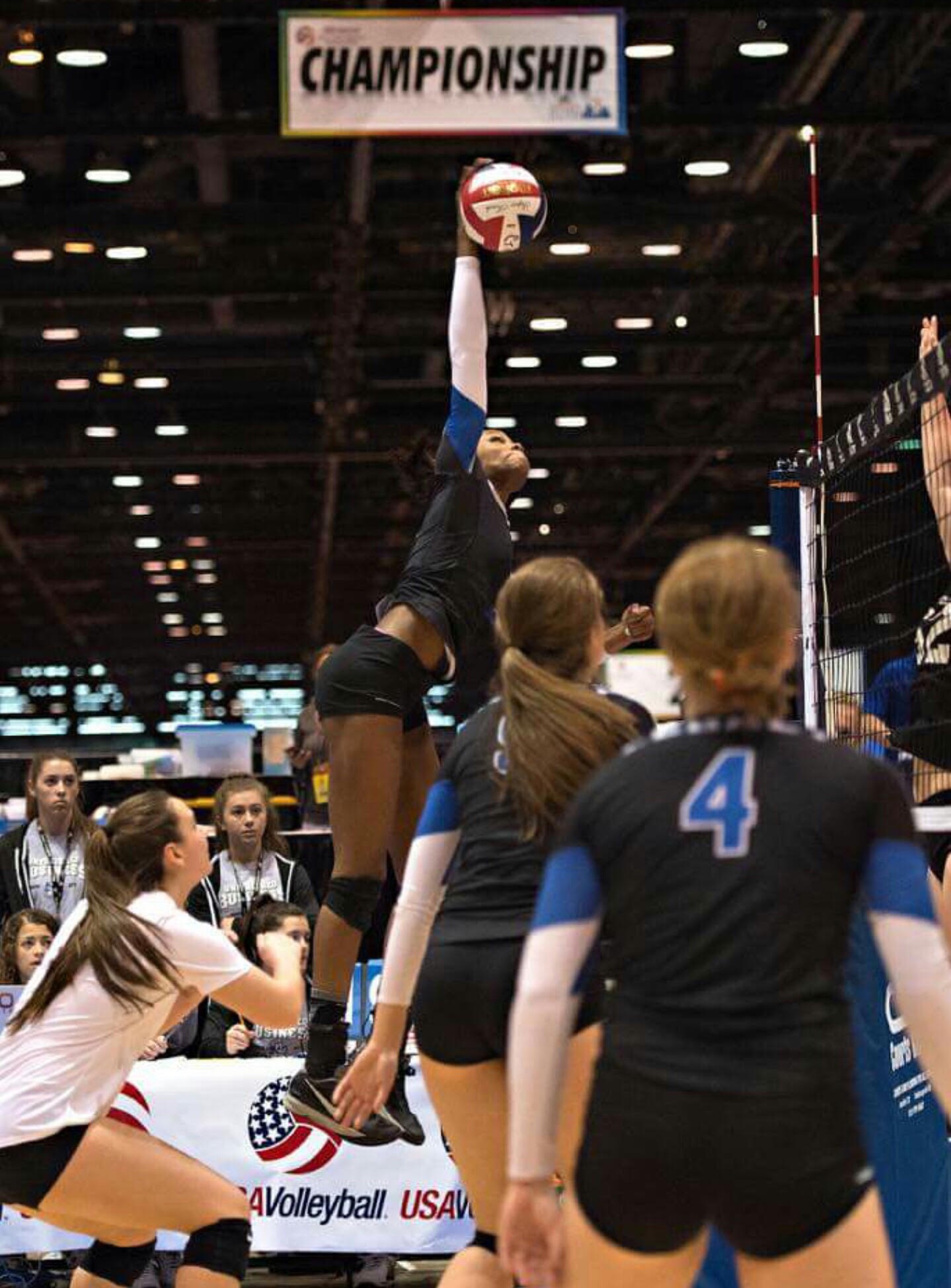 Position:
OH
Hometown:
Detroit, Michigan
High School:
Renaissance High School
Grad Year:
2018
Club Team:
Legacy 17 Elite
When did you start playing volleyball? Why did you start?
I started in fifth grade and at the time I didn't play any other sport. They had tryouts and I just kind of took a chance and went for it.
What is the best part about being an outside hitter?
I would say being able to play all six rotations. When you are an outside, you are typically the player saving the game the whole time. As an outside, the team counts on you to make the points so you gotta do what you gotta do.
Who inspires you? Why?
Jasmine Stackhouse. She currently plays for Rutgers and I used to play AAU with her. She started playing as a freshman in high school; she always worked hard for what she wanted and pushed me to be a better person on and off the court, to be the best player I could be.
Do you have a pre-game ritual that you do to prepare yourself mentally to practice or play?
I just listen to music. Whatever is on my playlist I just blast the music in my ear. Before a big game, I'll go eat a Reese's cup or something like that.
Where are you in the recruiting process?
I'm still looking, trying to plan some time to take my visits which will probably be sometime this summer.
What is your favorite subject to study in school?
I like math, but in college I want to major in health sciences. I want to become a physician's assistant.
Anything else you would like to add?
I just want to let my team know I love them very much and for allowing me to be a part of the team.
MUST SEE FloFilms
The Program: Penn State
Watch Episode One here.

All In: USA Women's National Volleyball Team
Watch Episode One here.

Don't Miss a Beat
It's time to step up your game. Fill in the information below to get the best of FloVolleyball delivered directly to your inbox.