Rising Star: Milwaukee Sting Outside Hitter Brianna Scuric
Rising Star: Milwaukee Sting Outside Hitter Brianna Scuric
At age 8, Brianna Scuric joined the 12U team at East Troy Heat volleyball club in Wisconsin. At the time, Scuric picked up volleyball because her big sister, Melissa, played, and she wanted to be just like her. But eight years later, the East Troy High School sophomore is playing outside for the top Milwaukee Sting 16s team and navigating the complicated college recruiting process.

What you notice first about Scuric isn't her heavy arm swing or solid serve receive skills--it's her court presence. When her teammate serves an ace, Scuric is the first to throw her arms in the air and the last one still celebrating.

"I have a lot of energy, which really pumps up my teammates and it just gets everyone in a good mood," Scuric said. "We play the best when we're having fun."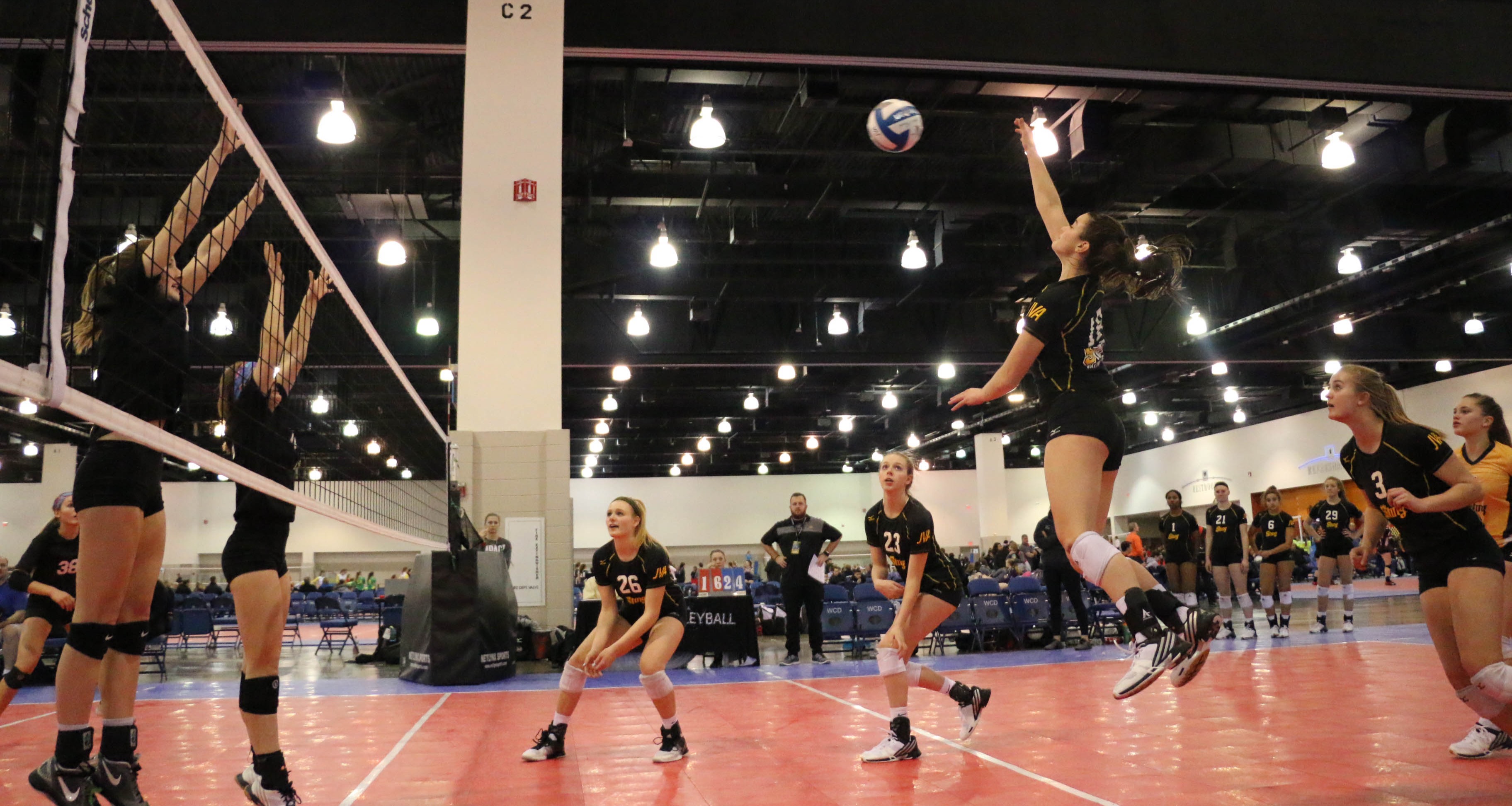 During her sophomore high school season, Scuric earned all-state honorable mention honors and was named first-team all-conference.

Her 2017 club season is off to a good start as well. At the JVA MKE Jamboree in February, Scuric helped her team hang with more experienced squads in the 17/18 Open division. Scuric and her 16 Gold team finished third, beating MVA 17 National Black in a three-set battle.

--



Brianna Scuric
Position:
OH
Grad Year:
2019
Hometown:
East Troy, Wisconsin
High School:
East Troy
Club Team:
Milwaukee Sting 16 Gold
What do you like about being an outside hitter?
I wasn't tall enough to be in the middle and going up and exploding on the ball is one of like the best feelings ever. But I also like passing. I understand because I am a passer, too, that the passes feel just as good because you get that pass and the hit is like the end result of it.
What are your volleyball superstitions and rituals?
This is kind of weird. During high school season, I'm very superstitious, but during club season, I am not whatsoever. [In the high school season,] I wear the same sports bra, same spandex. I put my hair up the same way. I put my makeup on the exact same order, and I have the same hair tie. It's everything. It's crazy.
Who inspires you?
My former high school coach [Jeremy Weis]. He was my club coach 13s year up until when I was a freshman, when I went to Sting, because he was my [high school] coach. I've been coached by him for a long time. He coached my sister. He was kind of like a father figure to me, and he's taught me so many life lessons. Just this year, he had to quit because of complaints about things that were not true about him, and it really broke my heart. He was such a big impact in my life and made me the person I am today.
Where are you in the recruiting process?
I've been talking to a few coaches, and I really want to go DI. I'm talking to NIU, which is at the top of my list. I really like them. I really like the coach. I'm talking to Green Bay. I got a letter from UCLA, which really excited me because, UCLA, I didn't think they would even notice me. That was really crazy.
How would your family describe you?
A little crazy. And very goofy.
What's one place you'd like to travel to?
I would travel to Croatia, because most of my family is from there and I've always wanted to go to Europe.
What's your favorite movie?
I really like "Alice in Wonderland."
Which one? Old or new?
Both of them. I just watched the new one. It's so good!