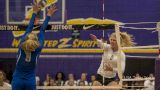 2017 Durango Fall Classic
Sep 15-16
Las Vegas, NV
Show Results
: 2017 Durango Fall Classic
The Durango Fall Classic has brought together the top high school volleyball teams in the country since 1995. This year, in its 23rd season, the DFC will host 12 teams ranked in the Flo50 including Mater Dei, Assumption, Marymount, Torrey Pines, and Xavier College Prep. This is the chance to watch top junior athletes who will make big impacts on elite college rosters in the future.
Flo50 No. 8-ranked Assumption High School won the Durango Fall Classic, defeating Redondo Union 25-16, 25-9 in the championship match.

The Rockets strolled through pool play without losing a set. In the championship bracket, Torrey Pines and Mater Dei both pushed Assumption to three, but weren't able to knock the Rockets out of the running.

With the victory, Assumption celebrated its fifth Durango Fall Classic crown, more than any other program in the tournament's 23-year history.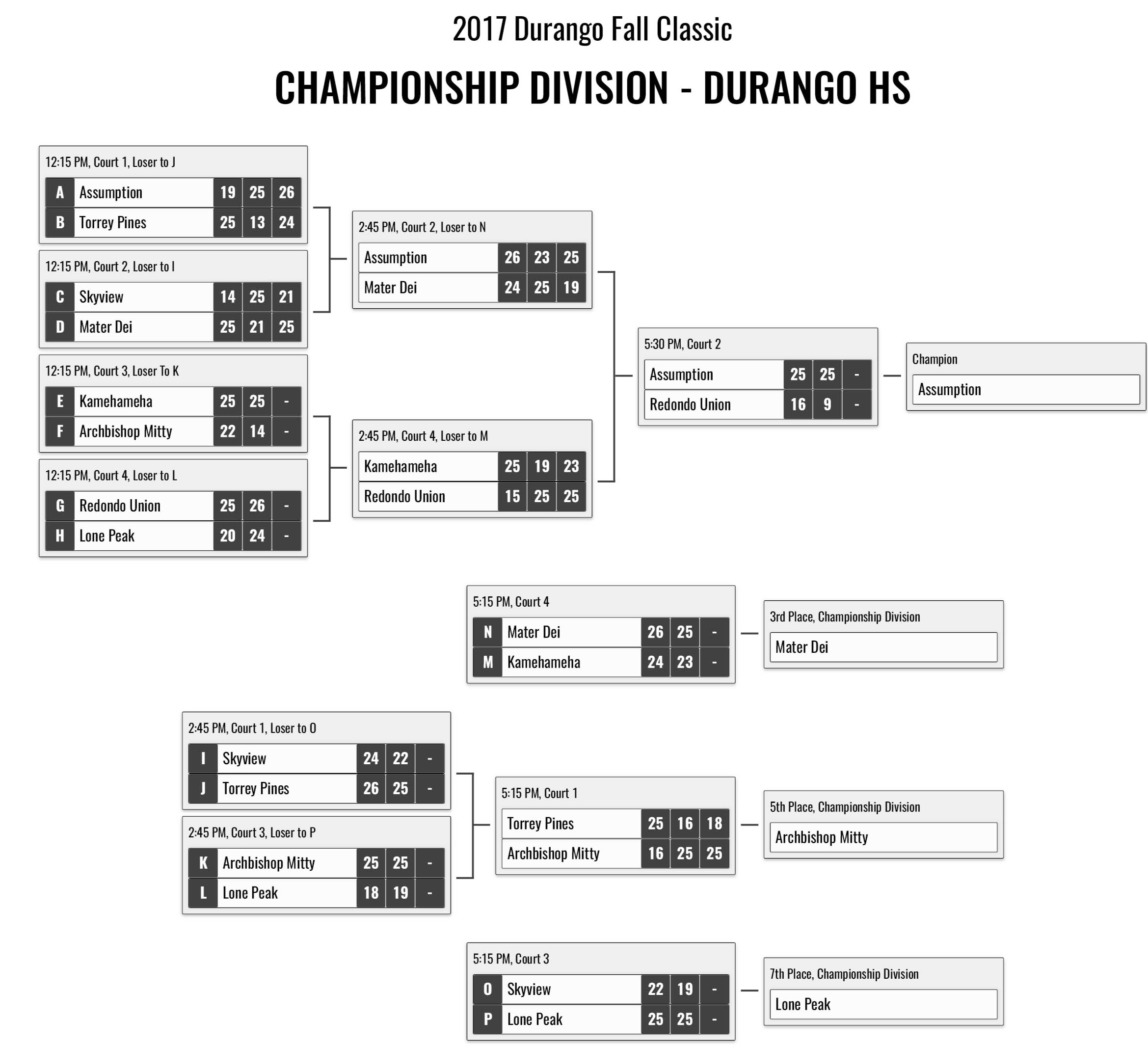 Pool Play
Nationally ranked Assumption won its pools, as did fellow Flo50 teams Torrey Pines, Iolani, Marymount, St. Ignatius, Kamehameha, Redondo Union, Archbishop Mitty, Mater Dei, and Xavier College Prep.
Edison upset Flo50 team Marin Catholic to win Pool 5.
Saturday's competition begins with classification matches to determine which bracket each team will compete in for the tournament rounds.
Full pool play results below.