Watch the entire 2018 FIVB Volleyball Nations League season, featuring 250+ matches of the best men's and women's volleyball from all over the world. Sign up for a PRO account to watch live and on-demand only in the US and US territories.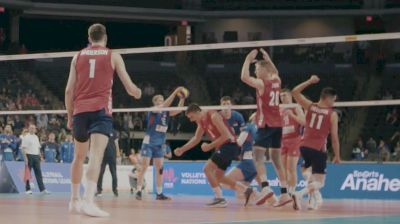 Ultimate Highlight: U.S. Men Cruise Past Serbia
Jun 16, 2018
Despite a key injury, Team USA handled Serbia with relative ease on Friday in Hoffman Estates, Ill.