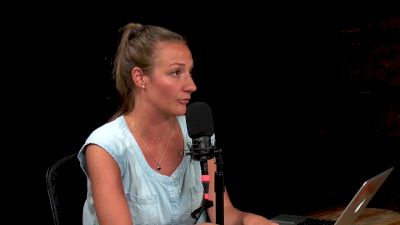 Recruiting 101 With Amy: Making Yourself Stand Out
Jun 30, 2017
There are a lot of talented volleyball players out there. When you are trying to be recruited to play in college, you need to figure out a way to make yourself stand out from the competition.

If there are three athletes being recruited for the same position, and all things are otherwise equal, the best way to make yourself the most appealing choice for that program is by building your relationship with the coaching staff. It's going to come down to personality and culture fit. That means staying in touch, making weekly phone calls, going on visits.

Work ethic is another way to stand out. When a college coach calls your club coach or your high school coach, you want them to say that you are a gym rat, that you come to voluntary workouts. A coach will also start to get a feel for your work ethic as you develop that personal relationship with them.


Previous Episodes Of Recruiting 101
Episode 1: When To Get Started In The Recruiting Process
Episode 2: How To Narrow Down Your Search
Episode 3: What College Coaches Are Looking For
Episode 4: My Role Vs. My Parents' Role
Episode 5: Your Chances Of Getting A Scholarship
Episode 6: Recruited Walk-On Vs. Scholarship Athlete
Episode 7: The Right Time To Make A Decision