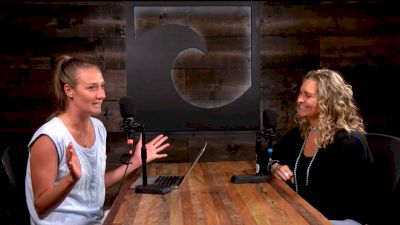 Recruiting 101 With Amy: When To Get Started In The Recruiting Process
May 23, 2017
FloVolleyball's new series "Recruiting 101 With Amy" will bring you the keys to acing the recruiting process and ending up at the college of your dreams. Amy Farber Knowles, the recruiting coordinator for Austin Juniors Volleyball Club, will share her top recruiting tips with you in this new weekly show.

First up, we're tackling the question of when you should begin to think about the recruiting process and how to get it started.

Many athletes get overwhelmed when first diving into their recruitment. They wonder when to start researching schools, when to reach out to coaches, and when to take campus visits.

To make things a little bit more manageable, here is a sample timeline to help you navigate the recruiting process.


Freshman Year

Schools can send you one initial letter and a camp brochure.


You should:

Have fun and learn.
Watch and get to know the girls on varsity.
Make sure your information on your club's website is up to date.
Research colleges on the internet.
Start thinking about what you want in a school.
Attend matches at colleges you might be interested in.
Have a clear high school academic track planned and get good grades.
Work on physical testing skills, i.e. jumping, speed, and strength.
Hone time-management skills.


Summer Before Sophomore Year
You should:

Start picking schools you'd be interested in learning more about.
Factors to consider:
In state or out of state?
Big school vs. small school?
Division I, II, or III, NAIA, or junior college. Be realistic based on your level of play.
Majors offered.
Attend camp at one of your top schools.
Plan your first unofficial visit.


Sophomore Year

Schools can send you one initial letter and a camp brochure.


You should:

Register with the NCAA Eligibility Center.
Have fun and learn.
Get some varsity playing experience if possible.
Get great grades.
Make a recruiting video and post it to YouTube. Make sure to show the best clip first.
Create a website or blog and include your recruiting video.
Have a footage of a full, unedited match on hand in case a coach asks for it.
Send letters to schools expressing your interest. Include your high school/club schedule and videos.
Attend college matches at schools you're interested in.
Market yourself and be sure coaches know who you are playing for and when you're playing so they can find you and watch you play.
Return all questionnaires that are sent to you by colleges.
Register with University Athlete.


Summer Before Junior Year

Attend camps at your top 2-3 schools.
Take unofficial visits to schools of interest.


Junior Year

After September 1, you can receive written correspondence (letters and emails) from schools.
Many athletes make verbal commitments during their junior year.


You should:

Keep updating your list of interested schools. Figure out which positions each school needs for your year.
Be proactive and persistent and market yourself and keep in contact with coaches via phone and email.
Get good grades. GPA and class rank are very important to some schools' admittance process.
Take unofficial visits.
Prepare for and take the ACT or SAT and use the code "9999" to have your official scores sent directly to the NCAA Eligibility Center.
Check with your high school counselor to make sure you are on track to graduate on time and are taking the required amount of NCAA-approved core courses.
Record club matches and keep game video up-to-date.
Make as many unofficial visits as you can.
Ask your high school counselor to send your transcripts to the NCAA Eligibility Center at the end of your junior year.


Summer Before Senior Year

Coaches can begin calling once a week starting July 1 and can make in-person contacts.
You should attend camps at your top 2-3 schools.


Senior Year

Schools can send written correspondence and call once a week.
After September 1, athletes can start making official visits. Each athlete is permitted five paid for by the school.
Early signing period begins early November.
Regular signing period begins in April.


You should:

Go on official visits.
Apply to colleges. Division III institutions usually have a February/March deadline for academic and merit aid scholarships.
Concentrate on graduating with the best grades possible.
Request your final amateurism certification after April 1.
Ask your high school counselor to submit your final transcript with proof of graduation.



Additional Episodes Of Recruiting 101
How To Narrow Down Your Search
What College Coaches Are Looking For
My Role Vs. My Parents' Role
Your Chances Of Getting A Scholarship
Recruited Walk-On Vs. Scholarship Athlete
The Right Time To Make A Decision
Making Yourself Stand Out