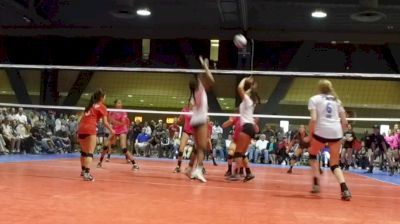 Rising Star: TAV 2021 Setter Ashley Le
Jun 12, 2017
Ashley Le has been playing volleyball for a long time. You'd assume as much when you see her dish out perfectly placed sets to the explosive hitters on her TAV club team.

What you wouldn't assume is that she's 14 years old and just finished up her eighth grade year at Renner Middle School in Plano, Texas.

Le first picked up volleyball in third grade. Five years later, she has to be one of the most polished setters in the country in her graduating class. So far this club season, Le has helped her TAV 14 Black squad earn titles at Lone Star Classic, Northeast Qualifier, and the Triple Crown National Invitational, and she's got a USA Volleyball Girls' Junior National Championship title in her sights.

--


Ashley Le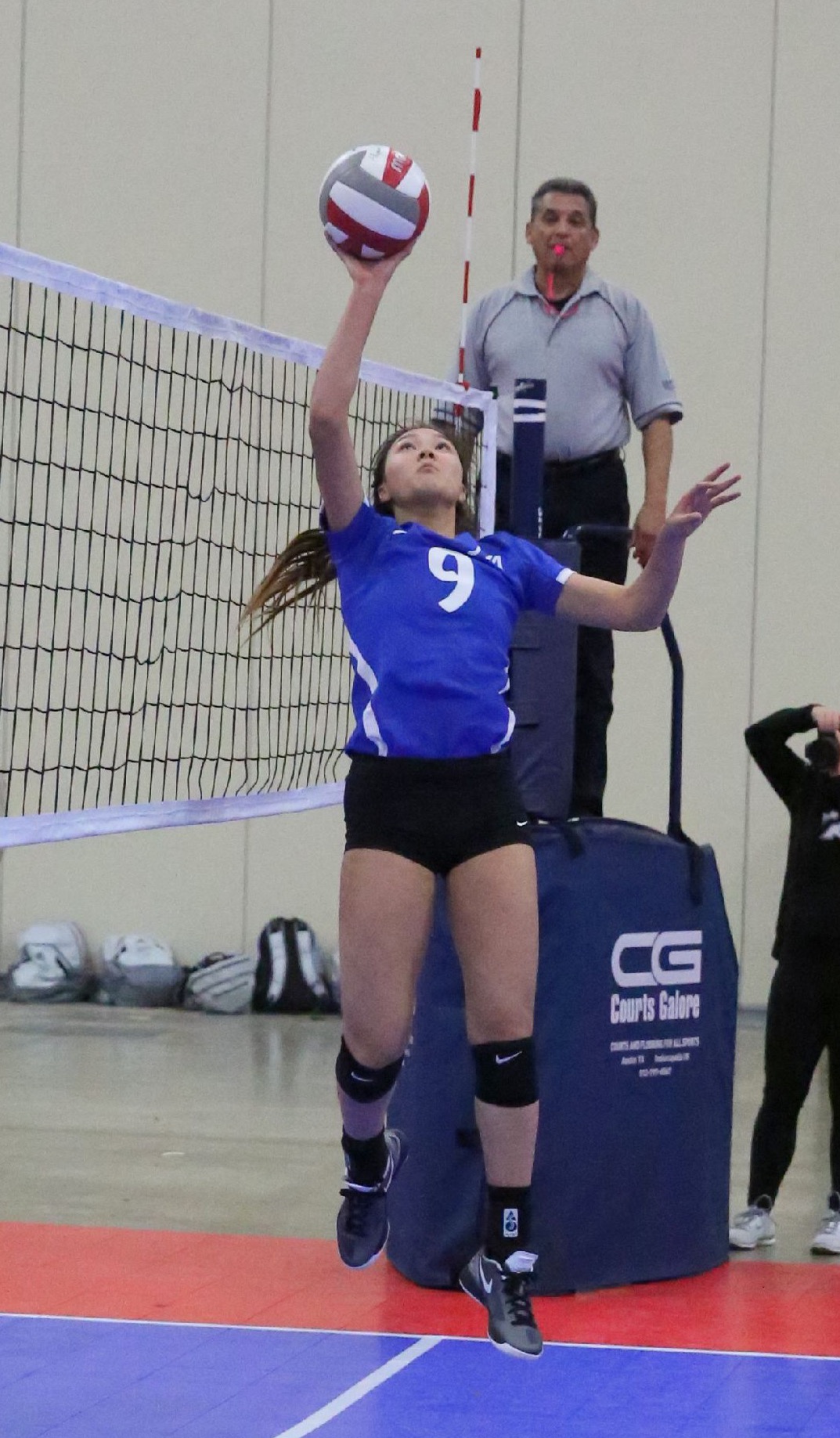 Position: Setter
School: Renner Middle School/Shepton High School
Height: 5'6"
Grad Year: 2021
Club Team: TAV 14 Black


How did you get into volleyball?


My mom played so she encouraged me to play when I was younger. At first, I thought it was just for fun, but then I tried out for a lower club and I enjoyed it, so I tried to aim higher.


What made you want to be a setter?

Well, I knew I wasn't going to be that tall, so I knew if I wanted to play when I was older, I would just have to be a setter. But I like it.


Did you ever consider libero?

I was [a libero in] 12s, but then I started training as a setter, and they were like, oh, you have good hands.


Did your good setting technique come naturally?

I take weekly lessons with Ping Cao and he helps me with my technique and form.


What do you like about being a setter?

I like how you always get to touch the ball at least once, and then you are kind of like the leader of the court and you like get to decide who hits.


What's your favorite ball to set?

The B.


Which do you like better, school season or club season?

Club season. I haven't been to high school volleyball yet, [but] in middle school, it's like no competition at all.


What's it like to play on what is basically the top 14s team in the country?

I like when a lot of people come watch. It gives me more energy and motivates me.


Do you have any volleyball superstitions or rituals?

Yes. The setters on my team always have to have a ponytail and a braid, and then I have this KT tape on my head that last tournament, we came back from a 24-17 [deficient] and we lost the first set and came back, so I just wear it.


What's your family like?

I have a mom and a dad and I have a brother who's 20, and he dances. My mom is an opthamologist and my dad is just like a business man.


What's your favorite subject in school?

Math.


What's your favorite TV show?

I've been watching Riverdale on Netflix.


What are your hobbies outside of volleyball?

In school, I did track. I did high jump, and I won district for that. I also do yoga every Friday.


Have you given any thought to the recruiting process yet?

I've called and emailed a couple colleges, but not in-depth.


What do you think you're looking for in a college?

Probably Division I in the U.S.





MUST SEE FloFilms
The Program: Penn State
Watch Episode One here.

All In: USA Women's National Volleyball Team
Watch Episode One here.

Don't Miss a Beat
It's time to step up your game. Fill in the information below to get the best of FloVolleyball delivered directly to your inbox.