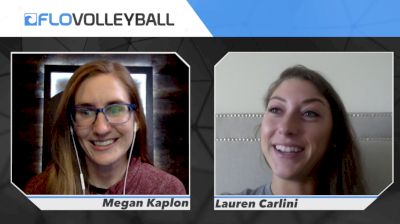 Lauren Carlini On Going Pro, Pan-American Cup, Karch Kiraly, And More
Jun 12, 2017
Former Wisconsin setter and four-time All-American Lauren Carlini is a full-time professional athlete now. Since finishing her final season of college eligibility in December, she's completed her undergraduate degree, signed with a professional team in Italy, and moved out to California to train with the U.S. Women's National Team.
In this interview, hear from Carlini about what it's like to train with former rivals and how women's national team coach Karch Kiraly compares to Wisconsin head coach Kelly Sheffield.
See the U.S. Women's National Team compete in the NORCECA Pan-American Cup, June 17-25, LIVE, right here on FloVolleyball.