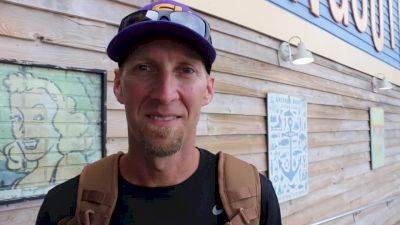 LSU's Russell Brock: "When It's This Windy It's More About Mental Preparation"
May 4, 2017
LSU head beach volleyball coach Russell Brock and his team are in Gulf Shores, Alabama, for the 2017 NCAA beach volleyball national championships. The Tigers hit the beach for a short practice one day before their first-round match with UCLA, and the wind was fierce.

"When it's this windy," Brock said, "sometimes it's less about technique, less about execution, and it's more about that mental preparation and being able to handle the conditions."

"And maybe who handles them better is going to win, because it's not going to be pretty."