2022 JVA Summerfest presented by Nike
Teams To Watch At Upcoming JVA Summerfest
Teams To Watch At Upcoming JVA Summerfest
The National Championships are soon, and the best way to prepare is to play against the best. For many teams, that'll be at JVA Summerfest.
May 23, 2022
by Megan Kaplon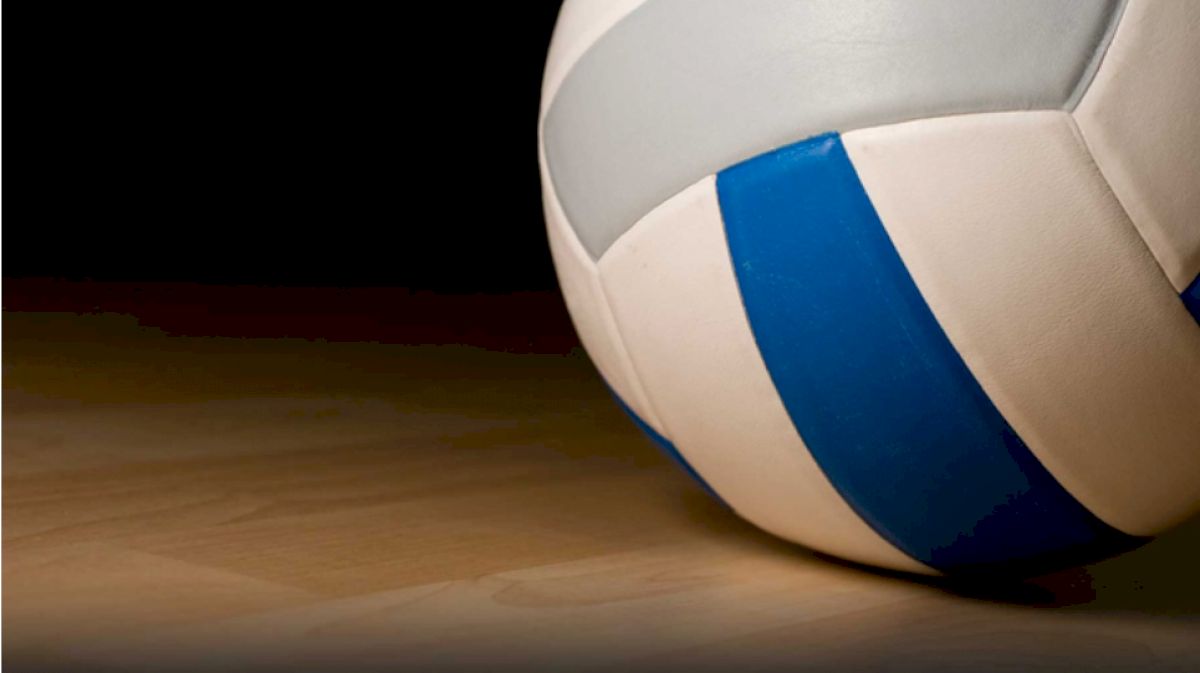 It's almost June, which signals a variety of things in the world of elite club volleyball.
For one, USA Volleyball's 18s Nationals took place in late April, meaning many 18s teams already have called it a season, but for the rest of the age divisions, the season is just heating up.
USAV Girls Junior National Championships is happening June 23-July 4 in Indianapolis, and if you're one of the teams that has earned a bid, you need to be playing against only the best competition to be ready.
For many Midwest, Mideast and Midsouth squads, the best place to get in those tough matches is JVA Summerfest, happening June 4-5 in Columbus, Ohio.
Keep reading to find out what teams and players you should keep an eye on:
18s Division
JVA Summerfest features just one 18s division this year, and among the 16 registered teams, you'll find seven 17s teams.
In playing up a division, the younger squads will have a chance to face tough competition just a few weeks ahead of USAV GNJCs.
The top team in attendance as far as we're concerned is Far Out 18 Black, led by Michigan State-committed lefty Maradith O'Gorman. Michigan media outlet PrepDig ranks the versatile 6-foot-2 hitter among the top recruits coming out of the state this year, and she's a three-time member of the JVA national team and a Second Team AVCA High School All-American.
Coming in at the No. 2 spot in our rankings is Premier 18 Onitsuka from the Toledo, Ohio, area.
A pair of 6-foot, Division I-committed middle blockers in Amayah Cooper (Miami of Ohio) and Elizabeth Ziegler (Western Illinois) lead the squad, along with setter Chariti Winzeler, who surpassed 2,000 career assists last fall during her senior high school season.
1. Far Out 18 Black
2. Premier 18 Onitsuka
3. Far Out 18 Gold
4. Niagara Frontier 18 Navy
5. Team Pineapple 17 Black Harris
6. Pgh Elite 17 Elite
7. Dead Frog 18 Black
8. Union 17-3 UA
9. VolleyFX 18 Magic
10. LexUnited 76 Adidas
17 Open
Legacy 17-1 Adidas will be far and away the favorite in the 17 Open division. A month ago, the team finished third at the Adidas Windy City National Qualifier.
The team, from Michigan, also boasts a second-place finish at the Central Zone Invitation and a third-place effort at the Nike Mideast Qualifier.
Keep an eye out for the Class of 2023's top recruit, Nebraska-committed outside hitter Harper Murray. Other stars on the Legacy squad include 6-foot-2 setter Erin Kline (Mississippi State), 6-foot-4 outside hitter Nina Horning (Cincinnati), and uncommitted libero Kaitlyn Hoffman.
This stacked division features no lack of talent.
You'll also want to watch for: Eloise Brandewie (Mintonette Sports m.71, Ohio State), Brooke Bultema (Elevation 17 Goller, Kentucky), Nya Bunton (Adidas KIVA 17 Red, Texas), Sarah Gooch (Top Select 17 Elite Blue), Safi Hampton (Metro 17 Travel, UNC), Sydney Helmers (Adidas KIVA 17 Red, Texas), Kira Holland (AVC CLE Rox 17 Red), Lainey Klika (AVC CLE Rox 17 Red) and Pamela McCune (Metro 17 Travel, Iowa State).
1. Legacy 17-1 Adidas
2. Metro 17 Travel
3. Mintonette Sports m.71
4. Top Select 17 Elite Blue
5. AVC CLE Rox 17 Red
6. Adidas KIVA 17 Red
7. Elevation 17 Goller
8. Paramount VBC 17s
9. Union 17-1 UA
10. Academy 17E Tsunami
11. NKYVC 17-1 Tsunami
12. Rockwood Thunder 17 Elite
13. Tri-State Elite 17 Blue
14. Mintonette Sports m.72
15. EC Power KOP 17-Steel
16 Open
Coached by Tyler Collins, NKYVC 16-1 Tsunami, the top team in the 16 Open Division at JVA Summerfest, has put up some impressive results so far this season.
They kicked off the year by winning the Central Zone Invitational, took second place at Triple Crown, won the Pioneer Bid Tournament and finished third at the Adidas Bluegrass Tournament and Northeast Qualifier.
In fact, the only time NKYVC 16-1 Tsunami finished outside the top three was at the Nike Mideast Qualifier, where they finished fifth.
Every player on this elite team has played an important role in their success, but three names stand out: outside hitter Alivia Skidmore, middle blocker Julia Hunt and libero Elizabeth Tabeling.
Our No. 2, Metro 16 Travel, has an almost-as-impressive record heading into Summerfest.
They won the Northeast Qualifier a month ago, their sixth tournament title of the season (albeit at mostly smaller regional competitions). The DC-squad finished third at the Windy City Qualifier and seventh at the Sunshine Volleyball Classic.
1. NKYVC 16-1 Tsunami
2. Metro 16 Travel
3. Triangle 16 Black
4. Rockwood Thunder 16 Elite
5. Tri-State Elite 16 Blue
6. Elevation 16 Butcher
7. Maverick 16 Elite
8. Team Pineapple 16 Black
9. Mintonette Sports m.61
10. Paramount VBC 16s
11. Union 16-1 UA
12. Far Out 16 Black
13. K2 16-1 Adidas Zac
14. VolleyFX 16 Mantra
15. Legacy 16-1 Adidas
15 Open
Legacy, of eastern Michigan, lands another team in a No. 1 spot, as Legacy 15-1 Adidas has posted plenty of elite finishes in the 2021-22 season, including finishing third at Triple Crown and second at the Sunshine Volleyball Classic.
Setter Campbell Flynn and libero Devin Dzienny are among the stars on head coach Richard Cottrill's squad.
Adidas KIVA 15 Red won the JVA World Challenge, the previous big tournament on the JVA calendar, in addition to earning a gold medal at the Central Zone Invitational in January.
MiElite 15 Mizuno, in our No. 3 spot, finished second a few weeks ago at the Can Am Classic, playing up in the 16 Open division.
1. Legacy 15-1 Adidas
2. Adidas KIVA 15 Red
3. MiElite 15 Mizuno
4. Boiler Jrs 151E Gold
5. Mintonette Sports m.51
6. Paramount VBC 15s
7. Tri-State Elite 15 Blue
8. NKYVC 15-1 Tsunami
9. Metro 15 Travel
10. LEVBC U15 National
11. Far Out 15 Black
12. Tribe 15 Elite Dean
13. Team Pineapple 15 Black
14. Elevation 15 Crofton
15. Union 15-1 UA