2021 Capitol Hill Volleyball Classic
Full 2021 Capitol Hill Classic Recap
Full 2021 Capitol Hill Classic Recap
The Capitol Hill Volleyball Classic wrapped up its pandemic year Atlanta edition last Sunday, crowning champions in 13 divisions.
Mar 3, 2021
by Megan Kaplon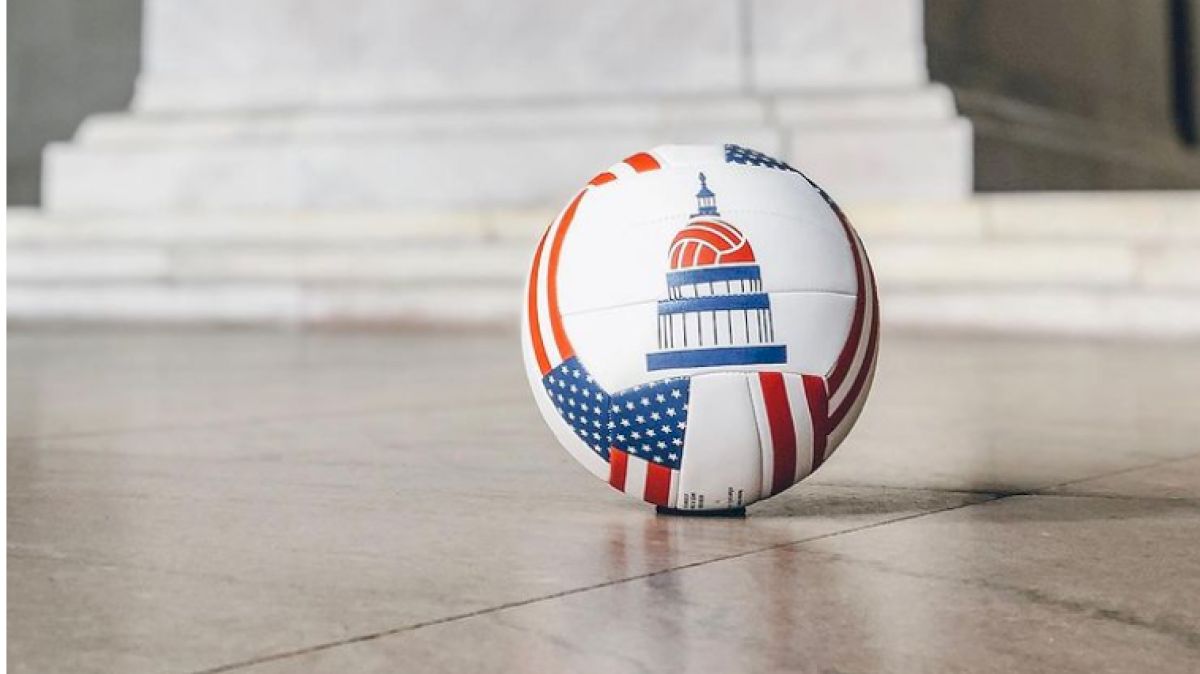 The Capitol Hill Volleyball Classic wrapped up its pandemic year Atlanta edition last Sunday, crowning champions in 13 divisions. Though a much smaller tournament than CHVC has been in recent years, not to mention the location change from D.C. to Atlanta, the event was a smashing success, especially for the big winners.
Watch full archives from the 2021 Capitol Hill Classic!
Full results can be found here, but we'll run through the top finishers of the Open divisions.
In the 18 Open division, Five:1 18 Black's long journey from Clio, Michigan, to Atlanta was rewarded with a championship title, defeating hometown team Atlanta Extreme 18 Jackie in the final. Despite boasting just one player over 6-0, Five:1 used its blocking prowess to slow down Atlanta Extreme's to hitter Izzy Durnell, a Tennessee commit. Five:1 18 Black left Atlanta on Sunday with an unblemished record and some new hardware.
A rivalry started to form between Club Unite 17 National and Gainesville Juniors 17-1 in 17 Open. These two teams met in pool play on day one, with Club Unite handing Gainesville Juniors their only defeat of the first round. Both teams then went 2-0 in their second pools on Saturday, meeting back up in the crossover match, which Gainesville won. Matched up on opposite sides of the gold bracket, however, a third rematch in the final just seemed meant to be. Of course, they both won their semifinal matches, and in the third rematch, East Tennessee-based Club Unite won it all 25-16, 25-21.
Local squad Rio VC 16 Rafa claimed the trophy in 16 Open, boasting a 7-1 record on the weekend, their only loss coming at the hands of TK 16 Soar of Roswell, Georgia, in the second round of pool play. In the gold bracket, Rio VC 16 Rafa first took down Five:1 16 Black in the semis and then Carolina Juniors 16 Alexander in the final. Keep an eye out for Rio's T'meya Sweeney in the coming years; the talented right side led her team attacking at the net and from behind the service line.
The only Open championship match to go to three sets saw Carolina Juniors 15 Anna win 15 Open over Carolina One 15 One Greenville 25-23, 19-25, 15-10. This outcome marked redemption for the Charlotte-basd squad after they lost to C1VB in pool play on day one, their only loss of the tournament. Eighth-grader Ryan Hunter, a 6-0 lefty opposite, made a particularly big impression on spectators, playing up an age division and still making major contributions to her team.
🚀Capitol Hill Championship Day🚀 15 Anna with the Gold medal in 15 Open!!!! Amazing job ladies! Finishing 7-1! So Proud! pic.twitter.com/VcXo6jvClP

— Carolina Juniors (@carolinajuniors) February 28, 2021
14 Open, with just seven teams in the division, played two rounds of pool play with no playoffs, and Boomers Volleyball 14 Black Billy earned the top spot with a 7-1 overall record, their only loss coming at the hands of Cobb Atlanta 15 Kelsey.
Rio VC scored another victory in 13 Open with RioVC 13 Manuella finishing on top of the gold bracket. 13 Manuella earned a sweep of Carolina Juniors 13 Duane in the final, 25-22, 25-17, capping an undefeated weekend.