2021 Nike Daytona Beach 100
Dominance Reigns At 2021 Nike Daytona Beach 100
Dominance Reigns At 2021 Nike Daytona Beach 100
In the 2021 Nike Daytona Beach 100 Open divisions, dominance was the theme of the weekend.
Feb 3, 2021
by Megan Kaplon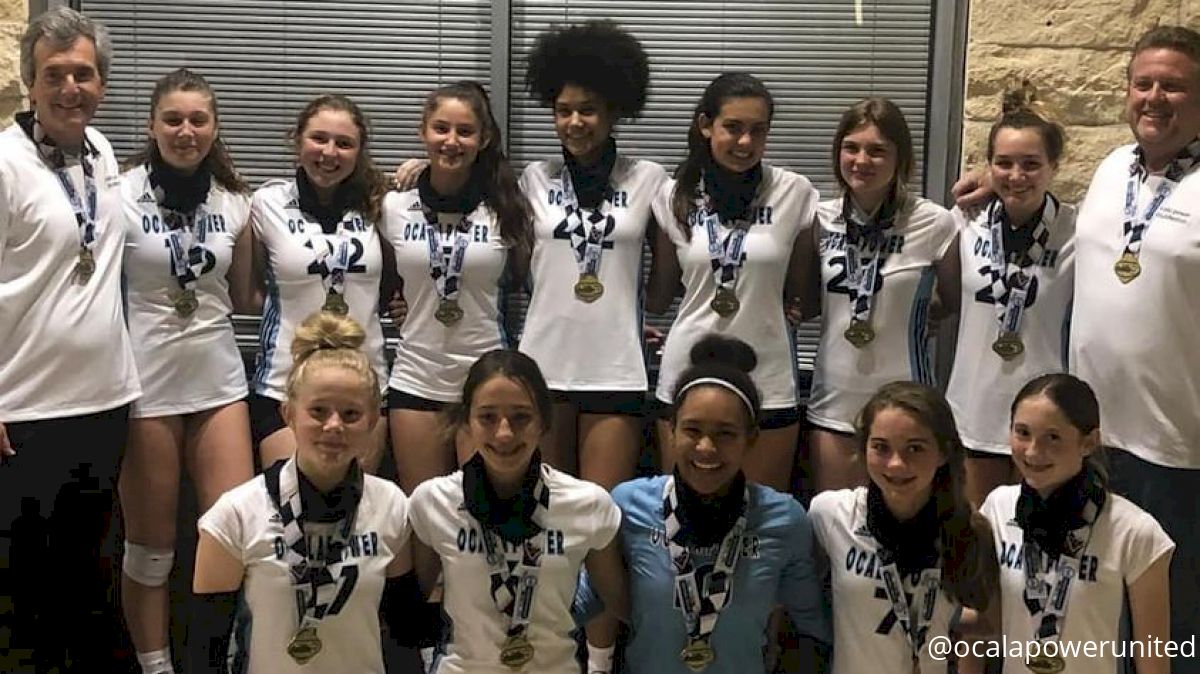 The final weekend in January saw 300 or so club volleyball teams from Florida and the surrounding states gather in Daytona Beach for the Nike Daytona Beach 100.
In the Open divisions, dominance was the theme of the weekend: every Open champion from 12U to 18U won the division title with an undefeated record.
Teams from Ocala Power United won the 18 and 14 Open divisions. In 18 Open, the 18 Adidas squad went 5-0, losing just one set on the way to the gold-bracket title. OPU 18s met Upontop 18s Elite Tim in the championship match. OPU 14 Adidas put on a similar show in the top 14s division, going undefeated through three pool play matches and three gold-bracket contests, ultimately beating OTVA Tampa 14 Kesha in the final.
Gainesville Juniors 17 National scored an important early-season victory, going 6-0 to win 17 Open. The Central Florida squad has nationals ambitions this year and has five qualifiers on its 2021 schedule, including the Sunshine Qualifier in Orlando in early March. Siesta Key Juniors 17 Nate pushed the Gainesville 17s the hardest, forcing a tie-breaking third set in the first round of the gold bracket.
OTVA topped the standings in 16 Open with Jacksonville-based team 16 Will earning the title. Winning the gold bracket without so much as dropping a set, 16 Will should be a team to watch out for this year. The Jacksonville squad matched up against OTVA Orlando's 15 Isaac in the final, winning 25-19, 25-11.
That Gold Medal undefeated feeling! Congratulations to 16JWill for winning GOLD this weekend at Daytona Beach 100! @otva_volleyball @floridaregion #OTVAJax #JacksonvilleVolleyball

Posted by OTVA Jacksonville on Sunday, January 31, 2021
Speaking of OTVA, 14 Tampa Laura managed to take a set off of eventual 15 Open champion Oviedo Volleyball Academy 15 Black in pool play. OVA lost just one other set on its way to the gold bracket title, and that was to Miami Hype 15U Emilio in the semifinals.