Volleyball Social Media Accounts To Follow While Social Distancing
Volleyball Social Media Accounts To Follow While Social Distancing
I'm willing to bet the growth in time we spend online is exponential during the coronavirus pandemic.
Mar 29, 2020
by Megan Kaplon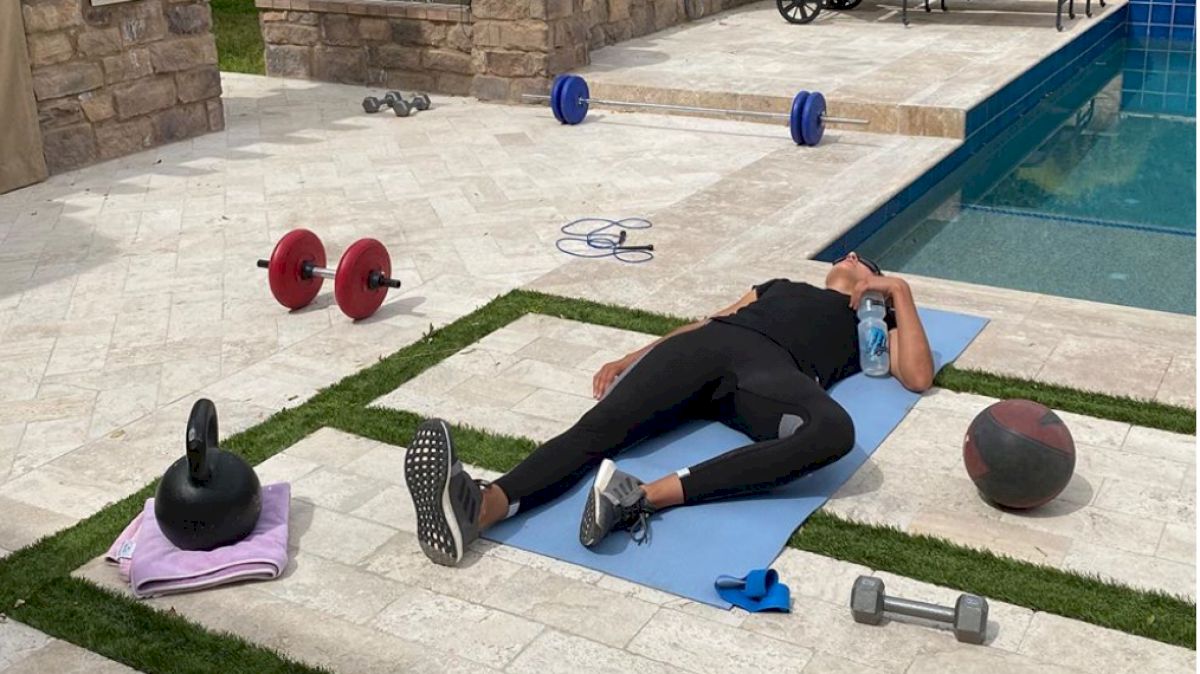 It's probably too soon to have hard numbers on the massive increase in social media use during the coronavirus pandemic, but I'm willing to bet the growth in time we spend online is exponential — and it's not like it was small to begin with.
So, if you're looking to spice up your social media newsfeed, and looking to get your volleyball fix, here are some accounts you should start following.
McKibbin Brothers on YouTube (The McKibbin Brothers)
If you've never browsed the very deep library of videos conceptualized, shot, and edited by Riley and Maddison McKibbin, there's no time like the present. Their videos cover everything from complete match replays to a breakdown of each volleyball skill by a pro known for that skill to behind-the-scenes looks at life on the AVP beach volleyball tour.
Some of my recent favorite videos include "The Black Book of the AVP," "Legendary Beach Volleyball Final | The Dinosaur Kauai, Hawaii 2020," and "How to Serve a Volleyball | Jump Serving Technique."
And of course make sure you're following all the FloSports channels on IG, Facebook, Twitter and YouTube.
Mark Burik on Instagram (@markburik and @volleychamphermosa)
Burik, a regular on the AVP beach volleyball tour and founder of Volley Camp Hermosa, has a ton to offer his IG audience. He's got at-home workouts, at-home volleyball drills, links to webinars, and some good old fashioned fun content and videos, like the one below:
Betsi Flint (@betsiflint) on Instagram
Betsi Flint deserves a lot of props for advocating for social responsibility and the cancellation of all beach tournaments when the FIVB was dragging its feet on doing so up until a couple weeks ago. She and a number of other Americans made the tough choice not to play even before the events got cancelled.
More recently, she's been posting a ton of workout content, including some great video with her dog and chickens. She also has a few posts about food, goals, and scheduling during this super weird, unstructured time.
Kelsey Robinson's YouTube channel
Women's indoor national teamer Kelsey Robinson and her fiance Brian Cook have one of the most professional volleyball vlogs out there. The videos document Kelsey's game day makeup routine, some of her favorite recipes, and some of the exotic places she's traveled throughout her pro career. There's also a whole video themed around Turkish street kittens...
Kelsey's most recent video talks through what her life in quarantine looks like. She also shares her thoughts on the postponement of the Olympics.
Sarah Sponcil (@smsponcil) on Instagram
Turn to beach volleyball player Sarah Sponcil for your comic relief. She's not a super prolific poster, but when she does post, it's gold. Also, Sponcil happens to be a complete freak athlete, so whether she's posted a video of her workout, soccer, juggling, a volleyball match, or messing around on the tennis courts, you'll definitely be entertained.
Also, take a few minutes to scroll back a few weeks and watch some of Sponcil and Kelly Claes' parody music videos.
Dustin Watten (@dustinwatten) on Instagram
Let national team libero and pro indoor volleyballer Dustin Watten be your guide through this period of self-quarantine. I've interviewed Dustin a few times, and he's one of the most zen, organized people out there. He and I once spoke about the list of things he's developed that he aims to accomplish every day. Examples of what's on his list include journaling, reading, working out, meditating, etc. — all things that would be super helpful to add to your routine these days!
Just today he shared a 7-day free passing course available through his website noezybuckets.com. Other regular themes of his account include workouts, insights, and volleyball highlights.
Haleigh Washington (@hales_yeah) on Twitter... and well, everywhere
Women's national team member Haleigh Washington is worth a follow on every social media platform, but I think her quick wit shines especially bright on Twitter. She also has a great blog and a fun Instagram account.
She's always good for a laugh or some insight, and I would expect she'll only get more prolific as we get further and further into this quarantine period.
The Loch Ness monster is gender fluid. Change my mind.

— Haleigh Washington (@Hales__Yeah) March 1, 2020