2020 Mizuno Boston Volleyball Festival
Top Athletes Set For Mizuno Boston Volleyball Festival
Top Athletes Set For Mizuno Boston Volleyball Festival
The 18 Open division in Boston will feature some top athletes.
Mar 2, 2020
by Megan Kaplon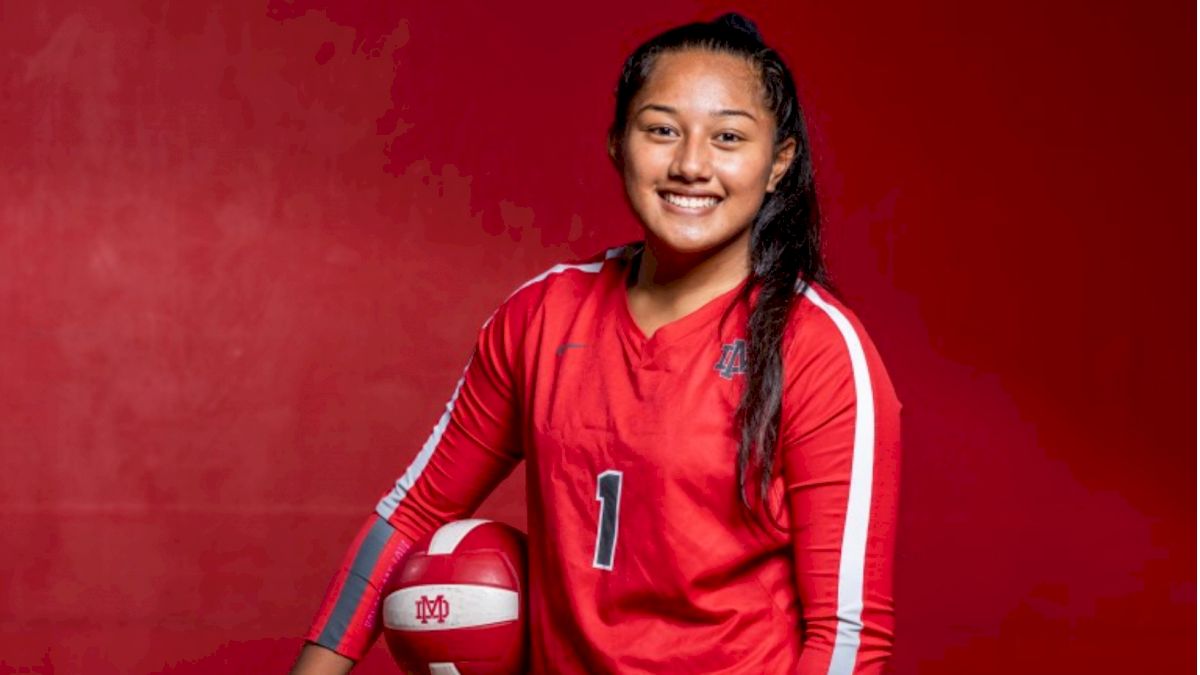 The Mizuno Boston Volleyball Festival will bring the top teams from the East Coast — and beyond — to Boston's Seaport to compete for a spot at nationals. This event is one of eight qualifiers remaining for USA Volleyball's 18s Girls National Championships, and one of five qualifiers happening this weekend.
The 18 Open division in Boston will feature the top athletes, and from that group of elite players, we've picked out seven that are truly the cream of the crop. Tune into FloVolleyball's live stream from Friday through Sunday (March 6-8) to see them in action.
Mia Tuaniga, Apex1 18-Black
Hailing from Orange County, Mia Tuaniga was recently named the 2019-20 Gatorade Player of the Year for the Golden State. This spring, the Long Beach State-committed setter/opposite leads a dynamic club team that already secured its place at GJNC 18s thanks to a third-place finish at the Northern Lights qualifier in Minneapolis the first weekend of February.
"Mia has a great understanding of the game," Long Beach State head coach Joy McKienzie-Fuerbringer said of her future player. "As a setter, she can create opportunities offensively for her attackers. She has an ability to bring out the best in her teammates."
Gatorade girls volleyball California player of the year - Mia Tuaniga, Mater Dei ... https://t.co/OGiemwNADK pic.twitter.com/F8Gt2XFO9B

— Steve Fryer (@SteveFryer) January 13, 2020
Malia Tufuga, Apex1 18-Black
Tuaniga's teammate Malia Tufuga — also a setter/opposite — will be another top player to watch at the Volleyball Festival. The 6-0 multisport athlete has also competed in basketball, golf, and softball, but she'll follow in the footsteps of her older brother Mason and play college volleyball at Stanford next year.
#MesaNation senior Malia Tufuga awarded first team all league CIF for girls volleyball?? #Mesaproud pic.twitter.com/mmV8Lk2CDa

— Nina Glassen (@nmglassen) December 5, 2019
Alyse Cundiff, Rockwood Thunder 18 Elite
Middle-turned-outside-hitter Alyse Cundiff has committed to Murray State. In her last season playing club with Rockwood Thunder, she's already helped the squad secure a spot at 18s nationals by winning the Gateway Region bid.
"Alyse is one of those athletes that has a lot of experience and really understands the game," Murray State head coach David Schwepker said. "She can play any position and has had to because of injuries on her club team. But she is that type of player that can fill any role and never complains!"
Number two for the Class of 2020!

Everyone welcome Alyse Cundiff from St. Louis to Racer Nation!#ShoesUp ?? pic.twitter.com/QffxuMhbIl

— Murray State Volleyball (@MurrayStateVB) November 14, 2019
Kara Lehman, East Coast Power KOP 18-Royal
Kara Lehman is unique on her ECP 18-Royal squad. The 5-11 setter is the only junior and only uncommitted player on the team. An all-state honoree this fall as a member of the Cumberland Valley varsity team, Lehman quarterbacks an ECP team that finished just two spots away from earning a bid at Music City Championships.
Riley Shaak, East Coast Power KOP 18-Royal
Middle blocker Riley Shaak will be one of Lehman's go-to offensive targets this weekend. A four-time high school state champion, the 6-2 Shaak earned Honorable Mention All-American honors in the fall, following a senior season in which she became the first player at the Academy of Notre Dame to surpass 1,000 career kills.
She'll head to NC State in the summer to prepare for the fall 2020 season under brand-new Wolfpack head coach Luka Slabe.
Riley Shaak '20 has had a lot to celebrate during her volleyball career at Notre Dame and she can now add 2019 Daily Times Volleyball Player of the Year to her list of accolades! Congratulations, Riley we are so proud of all you have accomplished on and off the court at ND! https://t.co/jv9EcRkGfQ

— Notre Dame (@NDVillanova) December 12, 2019
Mac Russ, Carolina Union 18 Premier
Mac Russ began her prep career — and committed to Wichita State — while living in Colorado. Now a resident of North Carolina, middle blocker Russ made Carolina Union's top 18s team, despite still being a junior. Standing 6-0 and touching over 10 feet, Russ puts up a formidable block and can attack from pretty much anywhere along the net. She earned the North Carolina state tournament MVP honor in 2018 as just a sophomore.
3A Volleyball State Championship MVP Mac Russ from @MarvinRidgeHSNC! #NCHSAAVB pic.twitter.com/w7WDvCLEQO

— NCHSAA (@NCHSAA) November 4, 2018
Maylen Mitrovich, Carolina Union 18 Premier
Maylen Mitrovich will be the player dishing the rock to Russ and the rest of the Carolina Union arsenal. Originally a member of the Class of 2021, Mitrovich will graduate a year early and join the University of North Carolina team this fall.
"(Maylen) is one of the most talented setters in the country and is very comfortable running a fast offense," UNC head coach Joe Sagula said. "She understands the game and can help make our hitters better with her ability to distribute the ball to any location on the court with great precision."
"I feel that I've worked hard in school to be able to graduate early, so I am looking forward to having a mental break before I have to refocus and start classes at UNC"

See why Maylen Mitrovich is a Class Hopperhttps://t.co/5xT2WZktml

— The Coach Radar (@The_Coach_Radar) September 24, 2019