2019 Under Armour High School All-America Match
Under Armour All-American Profile: Reagan Rutherford
Under Armour All-American Profile: Reagan Rutherford
Reagan Rutherford is ranked No. 10 in the Class of 2020, but if we were giving out awards for versatility, she might be No. 1.
Dec 28, 2019
by Megan Kaplon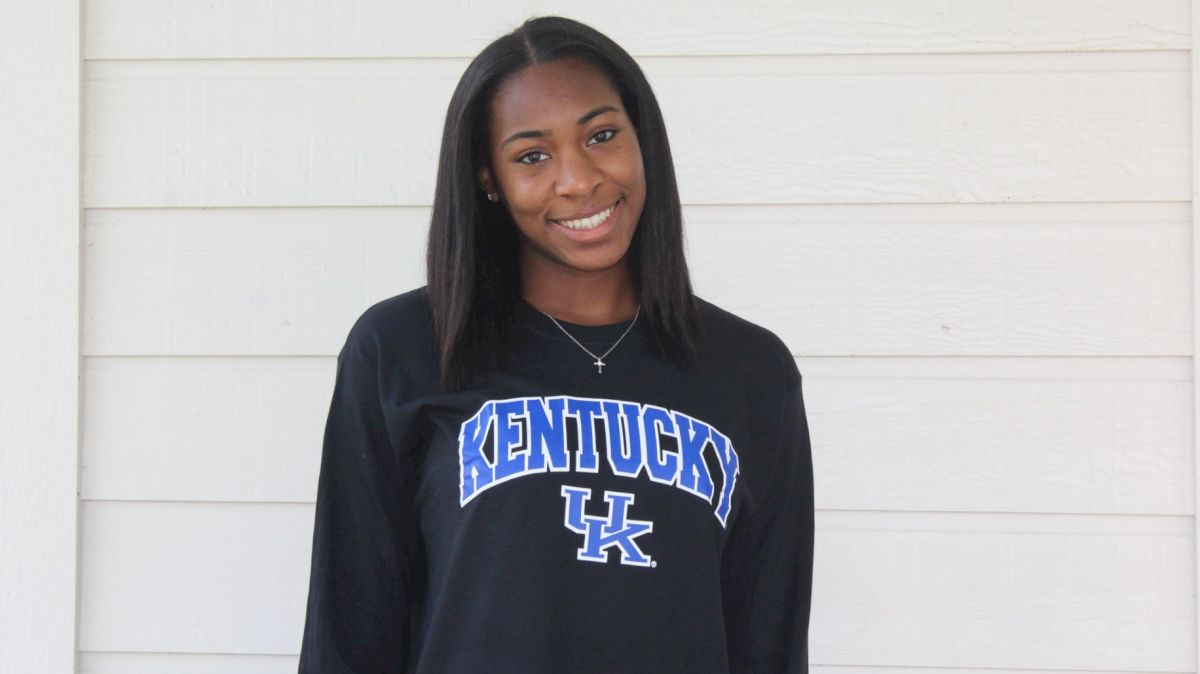 PrepVolleyball ranks Reagan Rutherford as its No. 10 recruit in the Class of 2020, but if we were giving out awards for versatility, Rutherford might just be No. 1.
---
The Reagan Rutherford File
Position: Opposite/Setter
Height: 6-0
Hometown: Missouri City, Texas
High School: Fort Bend Ridge Point High School
Club: Houston Skyline
College Commitment: Kentucky
---
The 6-0 lefty opposite/setter touches 10-7 and can literally do it all. She set and hit in a 6-2 for Fort Bend Ridge Point High School, finishing the season with a ridiculously impressive statline: 401 kills (hitting .423), 65 aces, 68 blocks (27 solo), 406 digs, and 862 assists.
As you might imagine, the two-time Greater Houston Volleyball Coaches Association Player of the Year and First Team Under Armour High School All-American is the queen of triple-doubles. She'll be taking her many talents to Kentucky next fall where head coach Craig Skinner with face the enviable task of figuring out how best to utilize her.
Watch Reagan Rutherford in action at the 2019 Under Armour High School All-America Match, streaming live right here on FloVolleyball, Dec. 31 at 7 PM ET.
"Reagan Rutherford is an extremely versatile volleyball athlete," Skinner said. "She has played multiple positions, she's attacker on the right side of the court, she can hit on the left side of the court, she's also a setter running a 6-2 the last two years. She's a great floor defender, which is pretty amazing considering the fact that she touches way above the net at 10-7. She can attack line, she can attack crosscourt. She has an amazing passion for the game, studies the game, has incredible instincts for what's happening."
Panther nation is proud to have such a wonderful athlete and kid to represent our community and sport! What a great honor it is in @SInow to recognize the amazing things you've done in this game we all love! Go do big things @_reboruth we can't wait to watch you!! ??? pic.twitter.com/22dIQ2qoI4

— RP Volleyball (@RP_Volleyball) December 16, 2019
This fall, Rutherford served as captain on the Ridge Point squad that went 46-5 on the year, advancing to the state semifinals. In 2018, Ridge Point—which also featured Skylar Fields, now a freshman at Texas who was recently crowned Big 12 Freshman of the Year—went all the way to the state championship match, finishing runner-up in Class 6A.
Congratulations to @_reboruth ?? You are one in a million! A fantastic volleyball player and an even better kid! I'm scared to see what you will accomplish at @KentuckyVB but also can't wait to watch you to do it! Watch out world because she's coming!! #10 pic.twitter.com/DGeiMWoElV

— RP Volleyball (@RP_Volleyball) November 24, 2019
In Ridge Point's five-set loss to Plano West in the state semis, Rutherford collected 16 kills, 16 assists, and 12 digs.
The Rutherford family is heavily involved in athletics. Reagan's father played football at Rice and her mom played basketball at Sam Houston State. Her older sister Kenedi is a sophomore on the Texas State volleyball team, where she transferred to after spending her freshman year at UTSA.