2019 Under Armour High School All-America Match
Under Armour All-American Profile: Melani Shaffmaster
Under Armour All-American Profile: Melani Shaffmaster
Melani Shaffmaster has won not one, not two, but three Indiana state championships.
Dec 26, 2019
by Megan Kaplon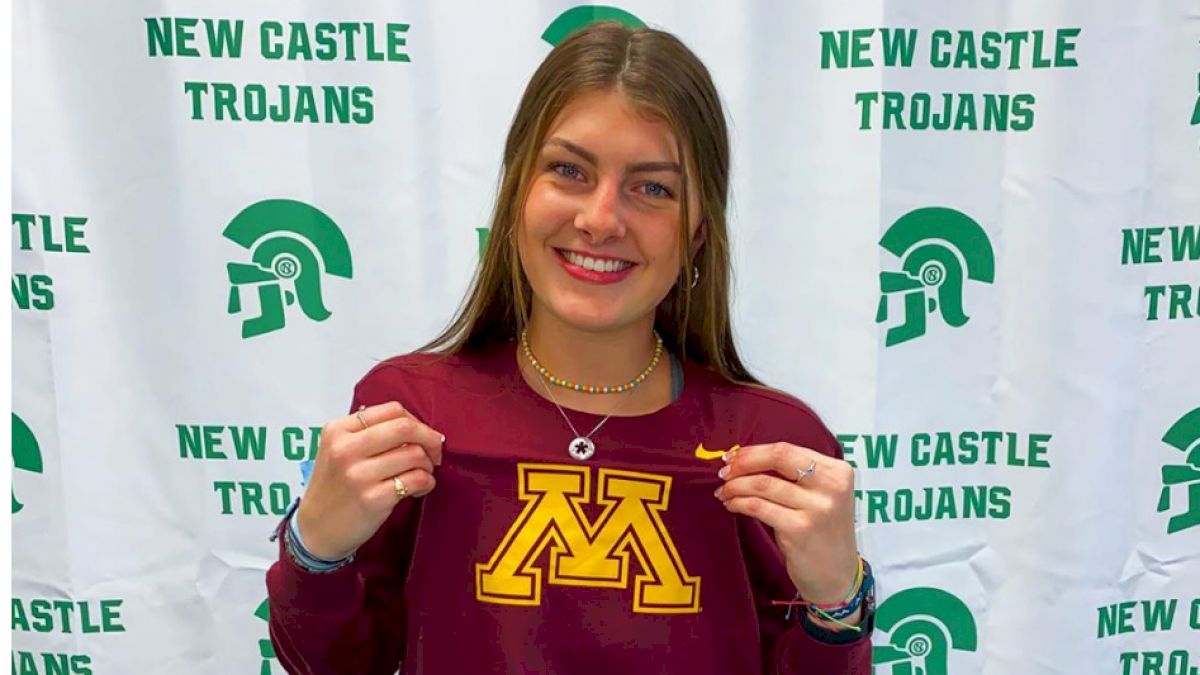 In her four years on the varsity team at New Castle High School, 6-foot-4 setter Melani Shaffmaster won not one, not two, but three Indiana state championships.
---
The Melani Shaffmaster File
Position: Setter
Height: 6-4
Hometown: New Castle, Indiana
High School: New Castle High School
Club: Munciana
College Commitment: Minnesota
---
On the road to that triple crown of state titles, Shaffmaster accumulated 3,839 assists, as well as 1,281 kills, 288 aces, 300 blocks, and 946 digs. This year, she ranked first on the team with 948 assists, second with 47 blocks and 267 digs, and third with 280 kills (hitting .555!) and 51 aces. With a 35-1 record, Shaffmaster's New Castle squad not only finished the year at the No. 1 team in the state, but many media outlets named the team the best in the country.
Shaffmaster has played for Munciana Volleyball Club for 12 years and won AAU national titles in 2015, 2016, and 2017, finishing runner-up in 2013 and 2018 and third in 2019. Gatorade named her the Indiana Player of the Year in 2017-18 when she was still only a sophomore. She also has MaxPreps 2016 National Freshman of the Year, MaxPreps and PrepVolleyball 2017 National Sophomore of the Year, and, most recently, First Team Under on her lengthy list of awards.
Watch Melani Shaffmaster in action at the 2019 Under Armour High School All-America Match, streaming live right here on FloVolleyball, Dec. 31 at 7 PM ET.
"There are very few setters that have the length and skill of Melani Shaffmaster," University of Minnesota Hugh McCutcheon said of his future player. "She can flat out dish the rock, but she can also play the whole game at a really high level. Her serve and defense are solid and she'll bring an offensive and blocking presence at the net that we've never had from a setter."
As McCutcheon highlighted, Shaffmaster's height makes her stand out in the setting position. When she takes the court with the Gophers next fall, almost undoubtedly as the starting setter, Shaffmaster might just be the tallest setter in Division I volleyball. Florida's 6-foot-8 Holly Carlton is the only taller setter I can think of, and this season she didn't set, playing opposite for the Gators instead.
Check out some of her highlights here! pic.twitter.com/EooDHfDxoR

— Minnesota Volleyball (@GopherVBall) November 13, 2019
Off the court, Shaffmaster has her eye on the corner office. She plans to major in accounting and finance at Minnesota, and since she's enrolling in January, starting college a semester early, she'd like to get her MBA before her time at Minnesota is up. In addition to dreaming of a spot on the Olympics roster, Shaffmaster lists CEO of a major company as her ideal job.