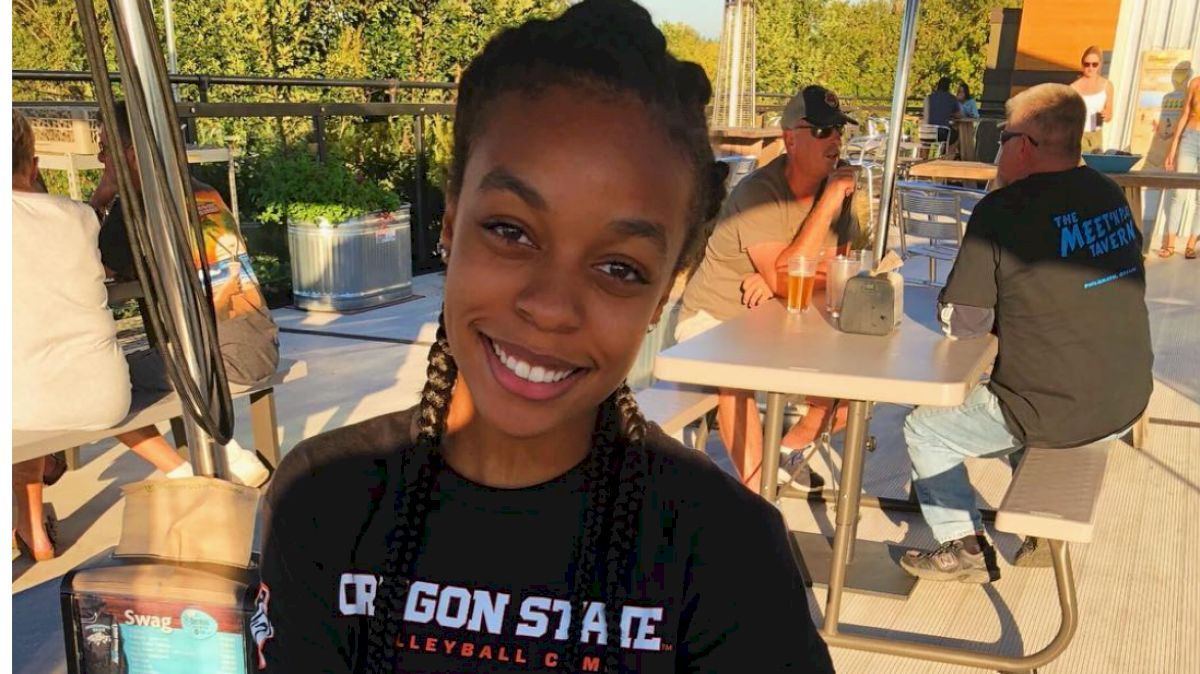 Mychael Vernon has been headed for greatness for a while now. In fact, she played her first varsity volleyball match way back in 2014, when she was just a seventh grader.
---
The Mychael Vernon File
Position: Outside Hitter
Height: 5-11
Hometown: Ossining, New York
High School: Ossining High School
Club: Downstate Juniors
College Commitment: Oregon
---
As a ninth-grader, she made PrepVolleyball's list of the top freshmen in the country playing varsity and was one of three finalists for MaxPreps' National Freshman of the Year award.
By her sophomore year at Ossining High School, Vernon had accumulated 1,000 kills and PrepVolleyball named her High Honorable Mention on the Soph 79 list. She committed to Oregon State at the beginning of her junior year and led her team to a Section 1 Class AA title, earning all-section, all-conference, and all-league honors.
Her varsity career came to an end last month, and the outside hitter will leave Ossining High School as the all-time leader in career kills with 2,150. Earlier in the season, she also set a new school record for kills in a match with 49 and surpassed the 1,000 career digs mark. She was named the 2019 New York Volleyball Coaches Association Section 1 Player of the Year and First Team Under Armour High School All-American.
Watch Mychael Vernon in action at the 2019 Under Armour High School All-America Match, streaming live right here on FloVolleyball, Dec. 31 at 7 PM ET.
In a five-set victory over Horseheads High School in the Class AA regional final, Vernon led Ossining to its first-ever regional title with 44 kills.
"She's by far the best player I have ever played against, coached against," Horseheads High School head coach Tim Crout said in an interview with the Evening Tribune. "You've got to give them credit. They're a team, but you've seen it, she is their team. Everything revolves around her."
On the club side of things, Vernon has played above her age group since joining a 17s team when she was just a freshman.
"Mychael has a great pedigree," Oregon State head coach Mark Barnard said. "She is our first All-American to come to OSU in a long time. She is a rare find with outside hitter and setter abilities. She is very multi-skilled and extremely athletic which will make her a crowd favorite. She has the athleticism to play in the Pac-12 and be a solid six-rotation hitter. She'll have good competition, but she has the ability to play for us right away."