2019-2020 CAA Women's Volleyball
CAA Championship Wrap Up
CAA Championship Wrap Up
Towson finished with a flawless 16-0 CAA record and claimed the conference title.
Nov 25, 2019
by FloVolleyball Staff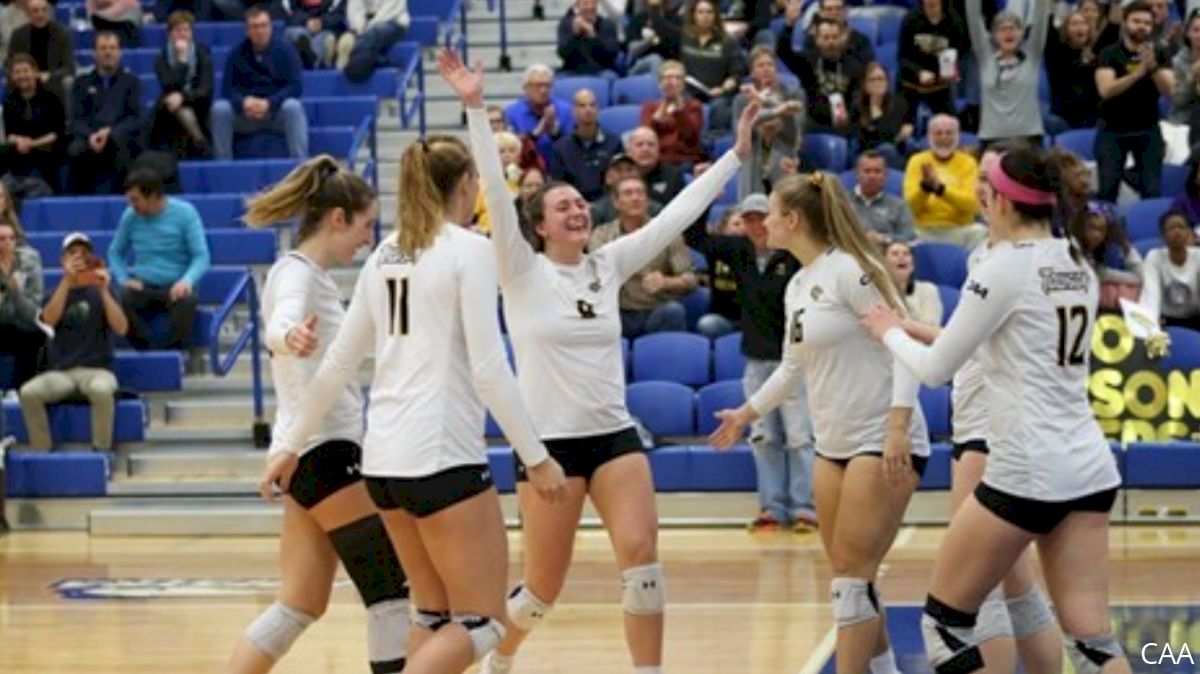 Towson became the first team in over a decade to go undefeated for an entire season in CAA play and win the conference title in the same year since George Mason in 1996. The Tigers won 22 straight games, with 16 of them being conference wins, to finish the season at 28-2 overall and 16-0 in the CAA. They now receive an automatic bid to the 2019 NCAA Volleyball tournament.
2019 CAA Volleyball All-Tournament Team

Marrisa Wonders, Towson*
Emily Jarome, Towson
Olivia Finckel, Towson
Briley Brind'Amour, James Madison
M'Kaela White, James Madison
Maria Bellinger, Delaware
Leah Daniel, Elon
Check out the full season of CAA content
Full Results
Championship Game
Towson 3, James Madison 0 (25-23, 25-17, 25-18)
Semifinals, Saturday, Nov. 23
Towson 3, Elon 1 (19-25, 25-18, 25-17, 25-19)

James Madison 3, Delaware 1 (25-16, 25-19, 24-26, 25-15)
Quarterfinals, Friday, Nov. 22
Elon 3, Northeastern 2 (26-24, 23-25, 25-18, 12-25, 16-14)
Delaware 3, Hofstra 2 (23-25, 20-25, 28-26, 25-22, 15-13)