2019-2020 Big Ten Women's Volleyball
Top 7 Big Ten Matches Of 2019
Top 7 Big Ten Matches Of 2019
We wanted to take a moment to look back on some of the most exciting matches of the season to date.
Nov 19, 2019
by Megan Kaplon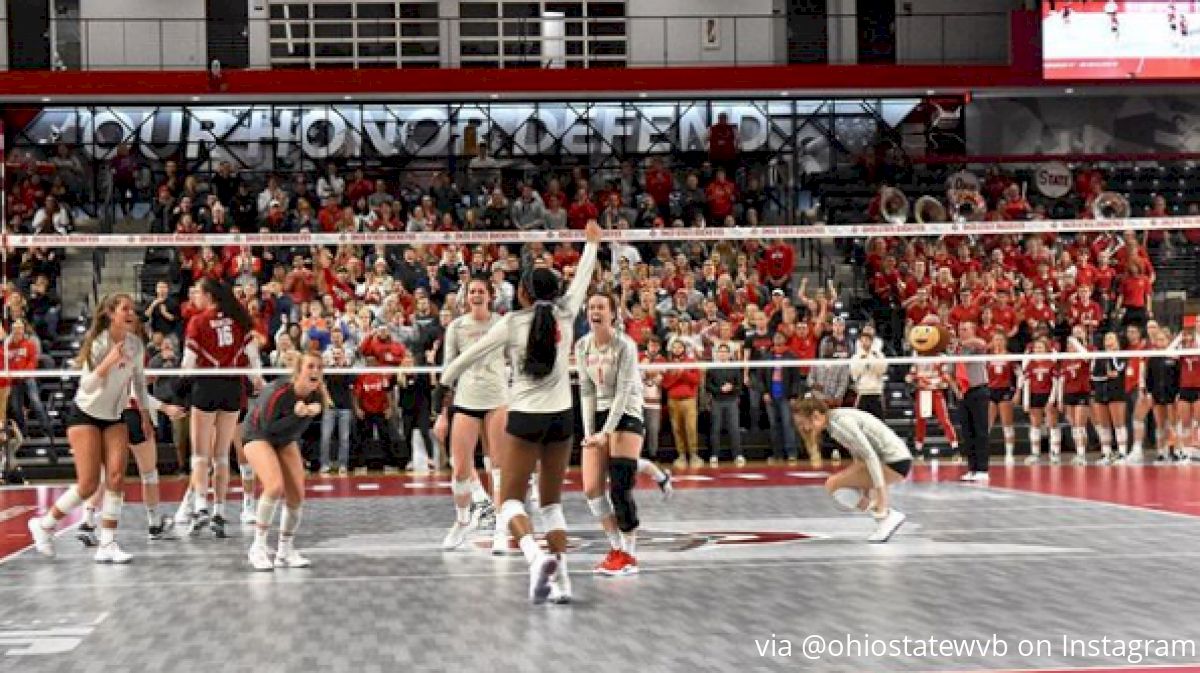 Two more weeks of competition remain before the 2019 Big Ten women's volleyball champion is crowned. There's still plenty of time for big, game-changing results to roll in, but we wanted to take a moment to look back on some of the most exciting matches of the season to date in what is one of the, if not the, most competitive women's volleyball conference out there.
1. Wisconsin def. Minnesota 3-1 (25-22, 23-25, 30-28, 29-27)
November 14, 2019
Wisconsin has been impressive all conference season long (perhaps with the exception of a loss to Ohio State, which we'll come back to shortly), but this win over Minnesota just last week showed some of the best that the Badgers have to offer.
With the victory, Wisconsin secured a season-sweep of rival Minnesota, their first since 2014, which was also the last time the Badgers won in Minneapolis.
A number of Badgers put on impressive performances, including redshirt junior outside hitter Molly Haggerty with 24 kills, junior middle Dana Rettke with 21, and junior outside hitter Grace Loberg with 19. Setter Sydney Hilley collected 78 assists, a new career-high for the junior and the most assists in any Big Ten match so far this year. Libero Tiffany Clark set her own new season-high with 25 digs.
"All of our hitters have worked really hard on being able to get their feet to the ball, take the ball high and be able to hit it with range, and you could see that all of them were feeling good all night," Wisconsin coach Kelly Sheffield said. "Molly (Haggerty) was chirping more than I've seen her do in a long time, she had a lot of swagger out there tonight."
For the first time since 2014, @BadgerVB defeats the Gophers in Minneapolis!

Another wild #BorderBattle in the books! pic.twitter.com/hYoX20ZoUY

— Wisconsin On BTN (@WisconsinOnBTN) November 15, 2019
2. Purdue def. Nebraska 3-2 (23-25, 25-23, 25-17, 25-20, 15-8)
October 26, 2019
Nebraska entered this match ranked No. 5 in the country, but then-No. 20 Purdue, playing at home in Holloway Gymnasium in front of a sellout crowd, was not intimidated. The Boilermakers collected 16 team blocks—their second-highest total of the season and beat the Huskers in five, going up 7-1 in the fifth set.
The last time Purdue beat Nebraska was Nov. 22, 2013. To get its first victory in six years, the team had three attackers with 12 or more kills: Caitlyn Newton, Gracey Cleveland, and Blake Mohler. Mohler made just one error on 19 swings to hit .579.
The rainy day caused doubt that Boilermaker Nation would show up at Holloway Gym. They did. So thankful to our students & community for incredible support. The noise was relentless & our squad appreciates each of you. Exciting win over #5 Huskers. Preparing for Hoosiers on Wed! pic.twitter.com/rjGqGLhXHy

— Dave Shondell (@DaveShondell) October 27, 2019
3. Ohio State def. Wisconsin 3-1 (29-27, 25-20, 20-25, 26-24)
November 8, 2019
Ohio State is not in the conversation for the top spot in the Big Ten standings. With a 7-9 conference record, 14-14 overall, the Buckeyes are just barely eligible for the NCAA tournament. And yet, this team has had some moments of greatness, specifically this victory over Wisconsin on a November Friday night.
Until this match, Wisconsin had not lost in the Big Ten this year and was riding a 12-match win streak. Ohio State held the Badgers to a season-low .202 hitting percentage.
OSU's freshman outside hitter Gabby Gonzales served a key role in the victory as she recorded a double-double with a match-high 14 kills and 10 digs in addition to collecting a career-high five blocks. As a team, the Buckeyes served 10 aces, tying their season-high.
?It's Freaky Friday?

Not ☝️, but ✌️ top-10 teams fall on Friday night, with @NovaVolleyball sweeping No. 9 Creighton and @OhioStateWVB taking down No. 4 Wisconsin to hand each respective teams their first conference loss of the year.#NCAAVB pic.twitter.com/AYfzzc4cBh

— NCAA Volleyball (@NCAAVolleyball) November 9, 2019
4. Maryland def. Indiana 3-2
November 15, 2019
Maryland ended up winning this absolute marathon of match over the weekend, coming back from down 0-2, but Indiana sophomore outside hitter Breana Edwards was the star of the night. Edwards put away 39 kills, setting a new program record and a new benchmark for kills in a single match by any Big Ten player so far this season. The native of Rainer, Oregon, took 88 swings (also a Big Ten season-high) for a .386 hitting percentage and added two solo blocks and seven digs to her stat line.
"I thought Breana was phenomenal tonight for us. She's a kid with a really bright future," Maryland coach Steve Aird said.
Two other Indiana players set new personal bests for the year: setter Emily Fitzner with a 52 assists and 15 digs, and senior Louisville transfer Megan Sloan with 12 kills.
"In the process of building and doing what we're trying to do there's a lot of heartbreak and a lot of really tough losses," Aird continued. "I've told my staff before, you go from getting totally blown out in matches, kind of on the rebuild, to heartbreaking losses. Then you break through and you start winning some of the close games, and then you get to the point where you can start to handle teams as the program develops."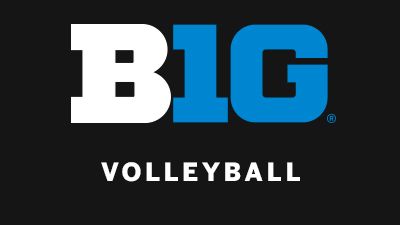 Unlock this video, live events, and more with a subscription!
Get Started
Already a subscriber? Log In
5. Rutgers def. Northwestern 3-2 (27-25, 26-24, 16-25, 23-25, 15-10)
October 27, 2019
It's no secret that Rutgers has struggled since joining the Big Ten conference in 2014. This victory over Northwestern marked just the second Big Ten win for the Scarlet Knights ever and their first since 2015.
With her two blocks in the match, Jasmine Stackhouse became the all-time career blocks leader at Rutgers. Also, junior Beka Kojadinovic set a new career-high with 16 digs, securing a double-double with 12 kills. Sophomore setter Inna Blayko broke her personal best with 52 assists.
Rutgers then went on to score a second victory, this one over Iowa, the team's first straight-set Big Ten victory, securing the Knights their most program wins since 2012 and first time winning two Big Ten matches in a season.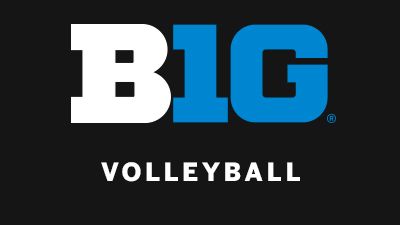 Unlock this video, live events, and more with a subscription!
Get Started
Already a subscriber? Log In
6. Nebraska def. Penn State 3-2 (25-18, 18-25, 25-21, 21-25, 15-13)
November 2, 2019
Heading into this match the first weekend of November, Nebraska ranked No. 8 nationally but had yet to secure a win over a top-10 ranked opponent. In fact, the only top-10 opponent the Huskers had played was Stanford back on Sept. 18.
So needless to say, this five-set win over then-No. 7 Penn State in front of 8,373 fans in Lincoln was big. Nebraska's Lexi Sun had 20 kills, seven digs, and four blocks. A strong all-around defensive effort, which included NU tying its season high with 14 blocks, held Penn State to its lowest hitting percentage in a Big Ten match this season (.166). In the back court, Kenzie Knuckles set a new career-high with 24 digs and setter Nicklin Hames and DS Megan Miller topped their own season-highs with 22 and 18, respectively.
This marked the fourth meeting in a row between Nebraska and Penn State that went to five sets.
?? at last night's five set win over No. 7 Penn State.⁰#GBR pic.twitter.com/0xTOi44G9h

— Husker Volleyball (@Huskervball) November 3, 2019
7. Minnesota def. Purdue 3-0 (25-19, 25-21, 25-23)
September 28, 2019
Remember, Purdue is tough. If you've forgotten already, refer back to No. 2 on this list. So the fact that Minnesota dismissed the Boilermakers in straight sets in both teams' second Big Ten match of the season is impressive.
Minnesota opposite Stephanie Samedy's 21 kills and 52 attempts still stand as the highest tally in a three-set Big Ten match so far this season. She added 11 digs for a double-double, and libero CC McGraw scooped 24 digs, which is tied for the most digs in a three-set Big Ten match this season. At the time, it was also a new career-high for the sophomore, but she has since out-done herself twice over.
This match marked the first collegiate start for sophomore setter Bayley McMenimen, who was filling in for injured setter Kylie Miller, and she collected 45 assists and 12 digs, later earning the Big Ten freshman of the week honor for her efforts.