The final regular-season results for the 2019 Colonial Athletic Association women's volleyball rolled in on Sunday, and the nine teams in the league assumed their final positions in the standings.
The top six will now compete in the CAA Volleyball Championship, hosted this year by Hofstra in Hempstead, New York.
Check out the full season of CAA content
Towson: Undefeated and Heavily Favored
The Tigers of Towson have accomplished the very impressive feat of rolling through the regular season without losing a match. Boasting a 16-0 conference record and 26-2 overall, Towson set a new program record with its 20-match win streak. Not only did Towson never lose a match this regular season, the Tigers never even got pushed to five sets.
To achieve these feats, head coach Don Metil has relied on senior setter Marissa Wonders to distribute the ball to a balanced group of attackers. All five of Towson's hitters finished the regular season with more than 200 kills: sophomore outside hitter Emily Jarome (292), senior right side Olivia Finckel (282), senior outside Annie Ertz (243), freshman middle Lydia Wiers (231), and senior middle Silvia Grassini (214).
Wiers, who was named CAA Rookie of the Week five times during the regular season, leads the conference with a .426 hitting percentage and ranks second on the team with 108 total blocks. Grassini leads in the blocking category with 115, while libero Camryn Allen finished the regular season with 363 digs.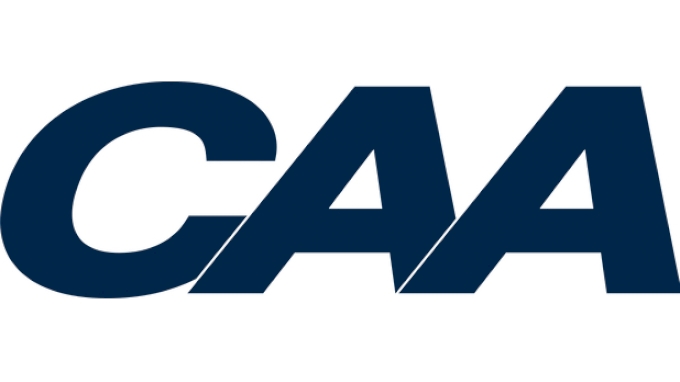 Unlock this video, live events, and more with a subscription!
Get Started
Already a subscriber? Log In
James Madison: Preseason Favorite, but No. 2 Seed
James Madison started the 2019 season at the preseason favorite after finishing runner-up to Hofstra in last year's CAA Championship. However in the regular season, the Dukes lost to Towson twice and then dropped another match to Delaware back on Oct. 4, relegating them to a second-place regular-season finish.
Of course, second is still pretty good position to be in, especially when it means you get a first-round bye in the conference tournament. JMU's win over No. 3 seed Hofstra on Friday was significant as well, considering the two teams would match up again in the semis if Hofstra wins its quarterfinal.
Key players for JMU include Briley Brind'Amour and Sophia Davis, as well as M'Kaela White, and senior setter Sarah Martin and sophomore libero Savannah Marshall.
Check out the full season of CAA content
Senior outside hitter Brind'Amour, daughter of Carolina Hurricanes head coach Rod Brind'Amour, finished the regular season with a team-high 262 kills. Freshman middle Davis adds a team-high 120 blocks to her 243 kills and .406 hitting percentage, and White, a 6-4 senior middle blocker, enters the tournament with 204 kills (.323) and 89 blocks.
Quarterfinal #1: Northeastern vs. Elon
In the first quarterfinal on Friday night, the No. 4 and No. 5 seeds face off. Overall, Northeastern (15-13, 9-7) has a better record than Elon (13-17, 7-9), but their head-to-head results indicate that Friday's match is anyone's to win.
In the regular season, the two teams split, with each team winning at home. Elon came out on top in five sets on Sept. 29, and Northeastern took the victory the second time around in four sets on Oct. 26.
Elon's 6-1 sophomore outside hitter Leah Daniel, who leads the CAA with 454 kills on the year, had 21 when her team won. Conversely, junior Athena Ardila led Northeastern with a career-high 19 kills as well as 13 digs and a career-high six aces in the second meeting.
Quarterfinal #2: Hofstra vs. Delaware
We don't have to go back far at all to find out what to expect from this matchup. Hofstra and Delaware played each other in the final match of both teams' regular-season slate on Sunday, with Delaware winning in five sets.
Maria Bellinger, a four-year starting outside hitter for the Blue Hens who tops the CAA with 4.49 kills per set, led Sunday's match with 27 kills. The five-set victory marked a major improvement for Delaware, which lost the first meeting with Hofstra in straight sets on Oct. 18.
Delaware qualified for the CAA tournament for the first time since 2013. Hofstra, on the other hand, is the reigning champion, but graduated the majority of its starting lineup after last season. Senior outside hitter Laura Masciullo leads the Pride with 425 kills so far in 2019 and will be a key factor in Friday's match.
Check out the full season of CAA content
Full CAA Championship Schedule
Quarterfinals, Friday, Nov. 22
No. 4 Northeastern vs. No. 5 Elon, 4 PM ET
No. 3 Hofstra vs. No. 6 Delaware, 7 PM ET
Semifinals, Saturday, Nov. 23
No. 1 Towson vs. winner of Northeastern/Elon, 2 PM ET
No. 2 James Madison vs. winner of Hofstra/Delaware, 5 PM ET
Championship Game