Create a free account to unlock this article!
Get Started
Already a subscriber? Log In
There are just three weekends of regular season volleyball left to play before we dive head first into the postseason. With that in mind, let's take a look at the players who have the chance of earning the Big Ten's top honor.
Since 1983, the Big Ten has crowned 38 players of the year (in 1987 and 2000 there were two players of the year), and in that time span players from just seven programs have won all 38 honors. Penn State leads the pack with 14, Minnesota has six (including three of the last four), and then it's Ohio State (6), Illinois and Wisconsin (4 each), Purdue (3), and Nebraska (1). If you're surprised that Nebraska, a team which rivals Penn State and Stanford as the most successful program of all time, has just one Big Ten POY to its name, remember that the Huskers only joined the conference in 2010.
Watch every Big Ten Women's Volleyball Game!
Some more food for thought before we jump into breaking down our picks: pin hitters have garnered the lion's share of past awards: 14 of the 27 awardees dating back to 1993 to be exact, which is about as far back as you can confidently determine a player's position. Setters have claimed only eight awards in that same time frame, with five middles being honored. A libero has never won the Big Ten POY award.
Alright, without further ado, our list of seven players with potential to be the 2019 Big Ten Player of the Year.
Dana Rettke, Wisconsin, Junior, Middle Blocker
Had Wisconsin kept rolling through the rest of the season and finished decidedly on top of the standings instead of losing to Ohio State on Friday, I would say Rettke was a lock for the conference POY award, and she's still the top candidate as far as I'm concerned.
As of Nov. 11, she ranks third in the conference with a .414 hitting percentage, fourth in kills per set (3.80), third in aces per set (0.41), and fifth in blocks per set (1.27). She's also first on the team with 266 total kills, despite missing two matches due to injury earlier in the season.
Rettke's candidacy rests on her all-around contributions and sheer dominance, especially as a middle blocker being her team's go-to offensive option.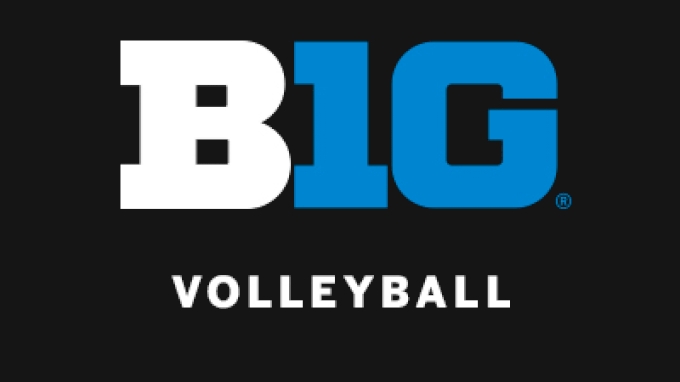 Unlock this video, live events, and more with a subscription!
Get Started
Already a subscriber? Log In
Sydney Hilley, Wisconsin, Junior, Setter
As much as Rettke's offensive numbers get touted, where would she be without setter Sydney Hilley? With Hilley at the controls, not only is Rettke one of the most effective hitters in the conference and the country, the Badgers as a whole boast a conference-high .292 hitting percentage with 14.25 kills per set, also a league-high.
Individually, Hilley leads the Big Ten with 11.72 assists per set, good for seventh among all Division I players. In addition to her setting numbers, the junior has contributed 36 kills, 14 aces, 160 digs, and 51 blocks.
A Second Team All-American in 2018, Hilley has earned five Big Ten weekly honors so far in 2019—four setter of the week awards and one player of the week.
Lexi Sun, Nebraska, Junior, Outside Hitter
Could Lexi Sun become the second Nebraska athlete to be named Big Ten Player of the Year? The Huskers' first honoree was current national teamer Kesley Robinson, with whom Sun has a couple significant things in common. The first and most obvious thing is that they're outside hitters, but secondly Sun and Robinson both transferred into the Nebraska program after beginning their college careers elsewhere.
Sun appears to be finally hitting her stride and fulfilling her potential as the top recruit in the high school Class of 2017. In 2018, her first season in a Husker uniform, Sun finished the year with 327 kills, hitting just .195. Today, Sun leads Nebraska with 305 kills (3.63 per set), and with a hitting percentage of .293, she is the most effective pin hitter in the Husker starting lineup.
Sun's chances are especially good if Nebraska can win out, including securing victories over Minnesota and Wisconsin during the penultimate weekend of the regular season.
Watch every Big Ten Women's Volleyball Game!
Jacqueline Quade, Illinois, Senior, Outside Hitter
Illinois' 7-7 Big Ten record at this point in the season certainly hurts senior outside hitter Jacqueline Quade's candidacy and makes her somewhat of a long shot, but you also have to give the Fort Wayne, Indiana, native the credit she deserves. One of five returning 2018 First Team All-Americans in the Big Ten, Quade leads the conference with 4.13 kills per set, good for 36th nationally.
Of course, last year, Quade was hitting off of fellow First Team All-American Jordyn Poulter, a setter who is now a key member of the national team and is competing overseas in Italy. Quade has had to build a new connection with the Illini's redshirt freshman setter Diana Brown, but her numbers continue to be good all around: 380 kills, a team-high 33 aces, 198 digs, and 42 blocks.
Jonni Parker, Penn State, Sophomore, Opposite
Sophomore Parker has started every one of Penn State's 23 matches so far in 2019 and played all of its 81 sets. She leads the Nittany Lions with 284 kills and has maintained a .260 hitting percentage while being the go-to offensive option for the Lions, no matter whether she's front row or back row. Her jump serve is absolutely terrifying and has earned her a team-high 32 aces to go with 138 digs and 47 blocks.
As with almost all candidates already highlighted, Parker's chances hang largely in Penn State's finish to the season. Big matches against Wisconsin and Minnesota the final weekend of the season loom especially large for this Nittany Lion team that has only lost to current No. 4 Stanford, No. 2 Pittsburgh, No. 7 Wisconsin, and No. 6 Nebraska.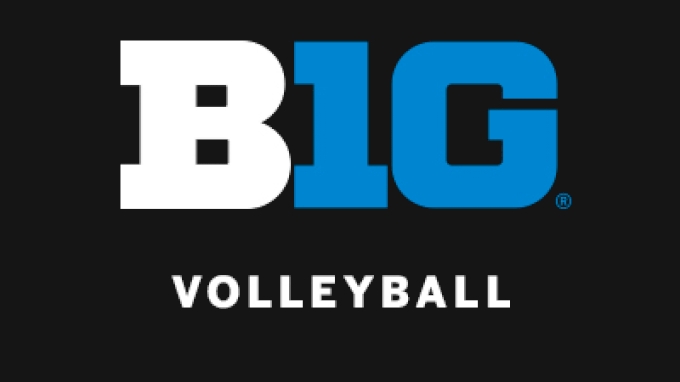 Unlock this video, live events, and more with a subscription!
Get Started
Already a subscriber? Log In
Stephanie Samedy, Minnesota, Junior, Opposite
Stephanie Samedy is, for the third year in a row, the most impressive hitter on a Gopher squad that is hardly lacking in attacking options. Minnesota has recently moved to running a 6-2 as head coach Hugh McCutcheon tries to figure out how to make up for the loss of transfer setter Kylie Miller, sidelined for most of the season due to injury. That means Samedy gets subbed out in the back row after she serves, so we're not seeing as much of her back-row attacking prowess and overall slightly lower attacking numbers than she would otherwise put up.
Despite this, Samedy leads the Gophers with 259 kills, hitting .235, and is third on the team with 205 digs and 68 blocks. She had her best offensive matches of the year against Purdue and Stanford, scoring 21 kills in each of those matches.
Watch every Big Ten Women's Volleyball Game!
Grace Cleveland, Purdue, Sophomore, Opposite
Purdue head coach Dave Shondell recruited Grace Cleveland as a middle. Then, her freshman season, he tried her out at outside hitter, and she finished the year with 306 kills (fourth on the team) and 100 blocks (second on the team).
This year, she's taken on yet another new assignment, attacking from the right side, and yet she hasn't missed a step. She ranks second on the team with 292 kills, trailing team leader Caitlyn Newton by just three, hitting .254. Add to that 25 aces, 109 digs, and 98 blocks (second only to middle Shavona Cuttino) and you get an idea of the multifaceted contributions this young player makes to the Purdue squad.
With Purdue sitting sixth in the Big Ten standings with an 8-6 league record, Cleveland's certainly not a frontrunner, but her accomplishments are worth highlighting all the same.