Create a free account to unlock this article!
Get Started
Already a subscriber? Log In
Maybe you clicked on the FloVolleyball events page and noticed that we're streaming Italy's Serie A1 women's league this fall.
Or perhaps your favorite college player just started her first professional season overseas with an Italian team. Whatever the reason you ended up on this page, we've got everything you need to know about the women's Italian league.
Let's start with the basics. This season there are 14 teams in the top division of Italian professional women's volleyball, which was founded in 1946, making it one of the oldest women's leagues in the world. Each season, the lowest ranked team in the standings gets relegated to A2, while the top-ranked A2 teams get promoted to A1.
Watch every Italian Women's League Game!
Club Italia got demoted to A2 after going 1-23 in A1 last year. Perugia and Caserta on the other hand earned their chance at the top competition by doing well in the 2018-19 A2 season.
Something else to note, in Italy, there's a regular season that stretches from mid October to late March, with teams playing each other twice, then playoffs in April and May for the Scudetto, or league championship. But the teams also compete in two mid-season tournaments, the Coppa Italia and SuperCoppa Italiana.
Just two teams play in the SuperCoppa, which takes place this year on Nov. 16. The two teams that compete in the SuperCoppa are the previous year's league champion and the previous year's Coppa Italia winner. If those happen to be one and the same, then the second spot goes to the regular-season champion. If one team hold all three of those titles, then team No. 2 is the runner-up at the previous year's Italian Cup.
This year's SuperCoppa will feature Imoco Volley Conegliano (the reigning league champion), and Igor Gorgonzola Novara, winners of the 2019 Coppa Italia.
The Coppa Italia, on the other hand, pits the top eight teams as of the end of the first round of the regular season against each other in home-and-away quarterfinals and then single-elimination semis and final. This season's Coppa begins Jan. 30, 2020.
Currently, two-time reigning league champ Imoco Volley sits atop the standings with a 7-0 record. Click here for the complete standings.
The Clubs
Volley Bergamo
Located just outside of Milan, Bergamo debuted in Serie A1 in 1994-95 and won its first league championship just a year later. Bergamo has never been relegated since its debut in 1994, and the team has a total of eight league titles, six Coppa Italia trophies, six SuperCoppa victories, and seven Champions League gold medals, the most of any Italian team in the European competition. However, Bergamo last won the league in 2010-11 and its most recent major trophy was the Coppa Italia in 2015-16.
Last season, Americans Megan Courtney and Hannah Tapp played for Bergamo, and the team finished ninth in the regular season standing with a 10-14 record, failing to make the playoffs. Courtney and Tapp both signed with new teams for 2019-20, but former University of Hawaii outside hitter Annie Mitchem has joined Bergamo for the season.
The 2019-20 Bergamo squad also features Polish star opposite Malwina Smarzek and Canadian collegiate champion and U SPORTS Volleyball Player and Athlete of the Year Kiera Van Ryk, who left the University of British Columbia early to begin her first professional season this fall.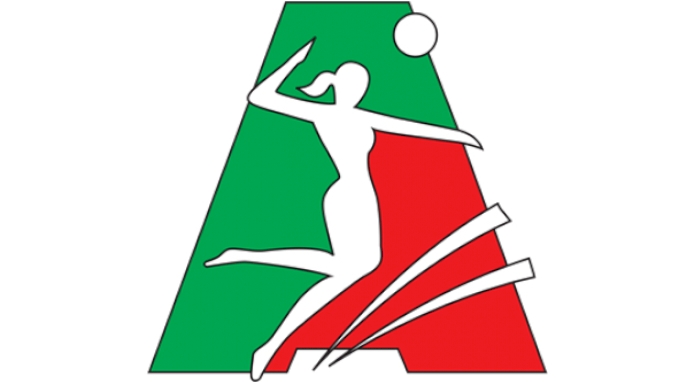 Unlock this video, live events, and more with a subscription!
Get Started
Already a subscriber? Log In
Volley Millenium Brescia
Volley Millenium Brescia is one of the younger teams in the league, having made a fast rise through the ranks of Italian volleyball to reach Serie A2 in 2015-16 and A1 last year for the first time. Brescia finished 2018-19 with a 10-14 record and did not make the playoff, but the team was also not anywhere close to being in relegation danger, so not bad for its first A1 season.
Former Penn Stater Haleigh Washington played for Brescia last year, but she's transferred elsewhere within the league (so more on her later). Instead, American fans can tune in to Brescia matches to see BYU grad Veronica Jones Perry and Georgetown alum Symone Speech compete in their first pro seasons.
Watch every Italian Women's League Game!
Pomi Casalmaggiore
Big Ten fans who loved watching Danielle Cuttino destroy from pretty much anywhere on the court during her four seasons at Purdue, Casamaggiore is your team. Cuttino joined Pomi last fall for her first professional season and she's back for more in year two.
Casamaggiore earned its promotion to A1 in 2013 after just two seasons in A2. Last year, the squad finished the regular season in sixth with a 15-9 record and lost to Scandicci in the first round of playoffs. Despite their short history in Italy's top league, Pomi boasts a league championship from 2014-15 and a SuperCoppa victory and Champions League title from 2015-16, the season when USA's Carli Lloyd and Lauren Gibbemeyer played for the team.
Golden Tulip VolAlto 2.0 Caserta
VolAlto 2.0 Caserta won the A2 playoffs back in May, thus earning its first-ever appearance in A1. Located just outside of Naples, Caserta went 10-6 in the regular season and then battled through four matches in the A2 playoffs to secure promotion.
For this season, former BYU outside hitter and Canadian national teamer Alexa Gray joined the squad, along with Florida Gator Rhamat Alhassan, who played her first pro season last year with NEC Red Rockets in Japan. University of Florida legend and Puerto Rico national team member Aury Cruz is also on the Caserta roster.
Reale Mutua Fenera Chieri '76
With Americans Jordyn Poulter and Samantha Middleborn on its roster, Fenera Chieri played its first A1 season last year, going 4-20 and narrowly avoiding relegation. Middleborn has chosen not to play overseas for now, but former University of Illinois setter Poulter is back for another season with Chieri after a great summer with the USA national team. The 2019-20 roster also features former Husker Amber Rolfzen.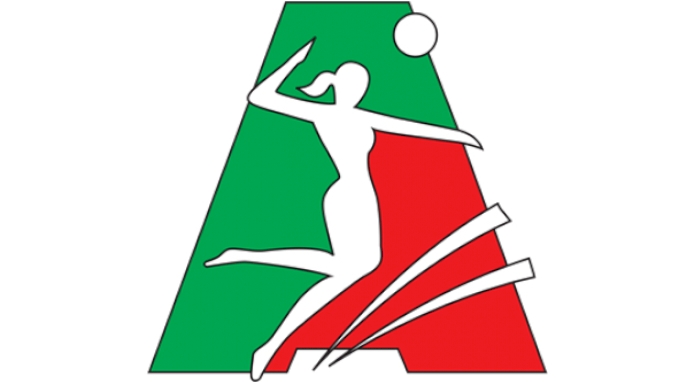 Unlock this video, live events, and more with a subscription!
Get Started
Already a subscriber? Log In
Imoco Volley Conegliano
Since its founding in 2012, Imoco has played in A1 and in the past few seasons has been one of the most successful teams in the league. Imoco won its first league championship in 2015-16 and has also won the last two in a row (2017-18 and 2018-19), as well as the 2016-17 Coppa Italia and SuperCoppa in 2016-17 and 2018-19.
From last season's Scudetto-winning squad, Imoco returns Dutch middle Robin de Kruijf, Italian middle Raphaela Folie, Italian liberos Eleonora Fersino and Monica de Gennaro, Polish setter Joanna Wolosz, Italian outside Miriam Sylla, and American outside hitter Kim Hill. They also add the talents of the Italian national team's top player opposite Paola Egonu, as well as Indre Sorokaite, who played Egonu's backup on the Italian national team over the summer.
American middle Chiaka Ogbogu is also playing in Conegliano this pro season, after a great summer with Team USA during which she was the team's top blocker at both Volleyball Nations League and World Cup.
Create a free account to unlock this video!
Get Started
Already a subscriber? Log In
Bosca San Bernardo Cuneo (aka Cuneo Granada Volley)
Cuneo, which as you can see goes by many names, is in its second A1 season after earning promotion in 2017-18 and then going 13-11 last season to rank eighth and making playoffs, where it lost to eventual champ Imoco in the quarters.
Former Kansas outside hitter Madi Ridgon joined the Cuneo roster for 2019-20.
Lardini Filottrano
Lardini Filottrano cracked the ranks of A2 in 2014 and then made its way to A1 in 2017. Aiyana Whitney and Courtney Schwan played for Filottrano last year, a season in which the squad went 5-19 and finished 11th in the final regular season standings.
Schwan, however, is playing in France this season, and Whitney no longer appears on the Filottrano roster. Instead, watch for Whitney's fellow former Nittany Lion Nia Grant. Grant will play her fifth professional season with Filottrano after competing in Germany with Potsdam last year.
Azzurra Volley San Casciano (aka Il Bisonte Firenze or Il Bisonte Florence)
This season marks Azzurra Volley San Casciano's sixth in A1. The Blue Bison finished 2018-19 with a 12-12 record, just good enough to make the playoffs where they lost to Novara in the quarters. That squad did not include any Americans, but you might recognize Puerto Rican Daly Santana, who played for Minnesota.
Santana's back for another go-round with Il Bisonte, and she's joined by two other former NCAA stars: Nebraska and Team USA outside hitter Mikaela Foecke and Canadian Emliy Maglio, who had a decorated indoor and beach career at Hawaii. Another top-notch player on the current Firenze roster is 18-year-old Italian outside Sarah Louisa Fahr.
Watch every Italian Women's League Game!
Saugella Monza (aka Vero Volley Monza)
Monza made the jump to Serie A1 in 2016, so it has three full seasons of top-level competition under its belt. Last year, with Americans Rachael Adams and Micha Hancock on the roster, Monza finished the regular season in fourth (16-8) and made it to the semifinals of playoffs.
Hancock and Adams have moved on, but a fun player to watch on the current squad would be young German middle Hanna Orthmann.
Igor Gorgonzola Novara (aka AGIL Volley)
One of the best teams in recent Italian professional women's volleyball history, Igor Gorgonzola Novara has played in four of the last five league championship matches, winning the title in 2016-17. The team won three Coppa Italias (2014-15, 2017-18, 2018-19) and also claimed the 2017-18 SuperCoppa.
Last year's star-studded roster—which featured Americans Lauren Carlini and Michelle Bartsch Hackley, Dutch outside Celeste Plak, and Italian opposite Paola Egonu—went 17-7 and of course made it to the league final, but even more impressive, Novara won the 2018-19 Champions League.
Carlini has transferred to a team in the Russian league and Michelle Bartsch Hackley is playing in China, but Americans Micha Hancock and Megan Courtney have taken their places as the Americans in Novara.
Bartoccini Fortinfissi Perugia
Perugia debuted in Serie A1 in 1989 and has one three Italian league titles, in 2002-03, 2004-05, and 2006-07. However, 2019 marks a return to A1 after competing in A2 for a few years.
Last season, Perugia went 12-4 in the regular A2 season to finish on top of the Group B standings and then win promotion. Former Oregon setter August Raskie joins the roster this fall.
Watch every Italian Women's League Game!
Savino Del Bene Scandicci
Founded in 2012 and promoted to A1 in 2014, Savino Del Bene Scandicci has experienced incredible success given its short history, finishing third in the regular season and in playoffs last year.
That team included 20-year-old Swedish prodigy Isabelle Haak as well as American Annie Mitchem, but both of those players have moved on. Instead, I encourage American fans to keep an eye on Mexican national team member and former USC Trojan and AVCA National Player of the Year Samantha Bricio. Also, Polish middle Agnieszka Kakolweska, Dutch opposite Lonneke Sloetjes, and veteran Brazilian middle blocker Adenizia Ferreira da Silva.
Unet E-Work Busto Arsizio
Unet E-Work Busto Arsizio had competed in A1 since 2007, and the team's best season to date was 2012 when it won not only the league title, but also the Coppa Italia, CEV Cup, and SuperCoppa. And who quarterbacked that championship team? None other than Carli Lloyd. Sensing a pattern here?
A 15-9 record in 2018-19 put Unet E-Work Busto Arsizio at No. 5 in the final regular season standings, but it lost to monza in the quarterfinals of playoffs. That squad also won the 2018-19 CEV Cup.
This fall, two American national team members, Haleigh Washington and Karsta Lowe, have joined Busto Arsizio. Another key player on the roster is Britt Herbots, a superb outside hitter from Belgium.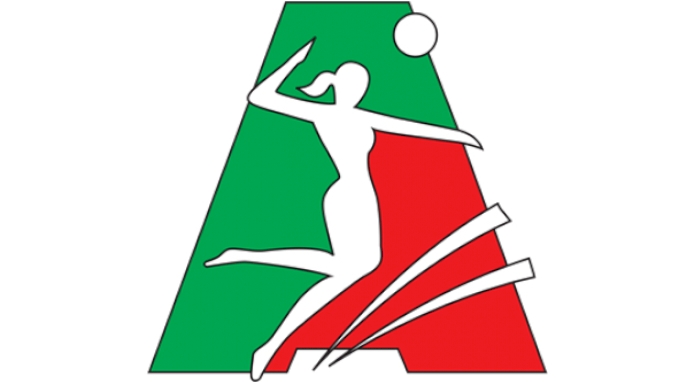 Unlock this video, live events, and more with a subscription!
Get Started
Already a subscriber? Log In