After a breakthrough silver medal at the 2019 Volleyball Nations League earlier this summer, the U.S. men's national had to settle for bronze at the 2019 World Cup in Japan.
Team USA finished the round robin tournament with a 9-2 record, trailing silver medalist Poland by just one ranking point. The Poles also went 9-2 at the World Cup. Brazil, with an unblemished 11-0 record took home gold and the $600,000 first-place purse.
Watch: Every Team USA Men's FIVB Game
The U.S. team spent three weeks in Japan, arriving early to train and then playing 11 matches over 15 days, so in addition to facing other top players and teams from around the world, the Americans had to battle exhaustion and fatigue.
"It's like day 75 here in Japan," U.S. middle blocker Max Holt joked after Team USA's eighth match of the event. "We're trying to push strong here and finish this thing on a good note."
Losing the opening match to Argentina put the Americans in the hole from the get go, but they managed to win out for the remainder of Phase 1 in Fukuoka, Japan.
In the third match of the tournament against Poland, however, outside hitter Thomas Jaeschke dove for a ball and sustained a shoulder injury, a tough blow to the squad since star outside hitter and captain Taylor Sander already wasn't in Japan with the team because of a shoulder injury.
Watch Team USA's last game against Egypt: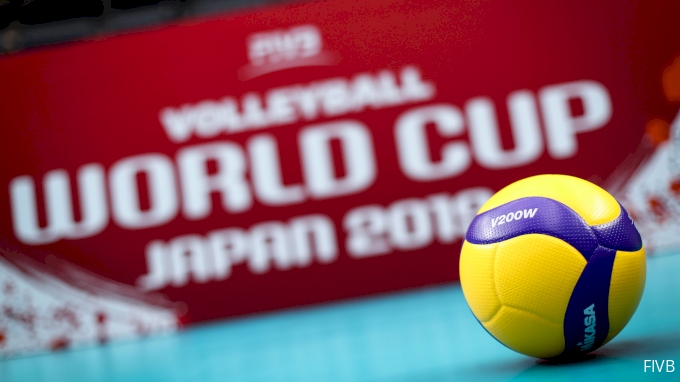 Unlock this video, live events, and more with a subscription!
Get Started
Already a subscriber? Log In
After winning its first Phase 2 match over Iran, the U.S. men headed into their seventh match of the tournament versus undefeated Brazil, and they needed a win if they wanted to stay in the running for gold. Instead, Brazil won in straight sets. In the three-set match (25-23, 25-22, 25-17), Brazil out-blocked the USA eight to one and had 27 digs to the USA's 19. A well-balanced offense saw four players make it to double-digit points for Brazil, with Alan Souza topping the charts with 16 and Yoandy Leal Hidalgo not far behind with 15.
"Brazil was better in every facet tonight," USA head coach John Speraw said. "We struggled to stop their offense. Every one of their hitters had a good night. It is a difficult loss."
Another key moment in the tournament for the USA was the following match against Canada, which the Americans narrowly won in five sets (21-25, 25-11, 20-25, 25-19, 15-13).
"We were coming off a tough loss to Brazil," Speraw said. "I was concerned about this game. … We had to gut it out. Canada served well. We were not as efficient in our passing tonight."
Offensively, the USA was more efficient than its northern neighbor and NORCECA rival, but Canada won the serving battle, collecting 10 aces in the match.
Watch: Every Men's FIVB World Cup Game
"Hats off to Canada. They served the crap out of the ball tonight," USA middle blocker Mitch Stahl said. "I think we stayed pretty mellow most of the match and stuck to our guns. We had to weather the storm from their serves and get back into our game and settle into our rhythm. Once we did that, I think we finally got the edge on them in the fifth."
Escaping with the win over Canada kept USA in contention for a medal, but in the end, going to five sets and therefore not getting the full three ranking points for the victory may have cost the Americans the silver.
And with two loses on their record, and Japan on their heels in the standings, they had to keep winning, which they did. First, USA scored sweeps of Australia and Russia, which didn't bring its A team to the tournament, and then defeated Egypt in four sets to close out the tournament and finish in third place.
Check out the final FIVB Standings & Results
"This was a great experience for our team," Speraw said after the Egypt match. "I am pleased with our general effort throughout the tournament, especially our outside hitters. Aaron Russell and Garrett Muagututia played every game. It is good to get on the medal stand. Garrett showed his value to the team. Now we will go home and get healthy."
Max Holt (Best Middle Blocker) and Micah Christenson (Best Setter) earned Dream Team honors. Outside Aaron Russell finished the tournament tied for sixth among all players with 153 total points and was the second-best server with 0.46 aces per set.
Now, the members of Team USA will either return to California to rehab, in the case of Jaeschke and Sander, or disperse to their respective professional teams around the world. USA Volleyball just posted its list of international transfers, so if you're curious to find out where your favorite Team USA players are heading for the winter, check out that list here.