USA head coach John Speraw didn't love everything he saw from his team in Wednesday night's Volleyball Nations League Final Round opening match for the U.S. men versus France.
"I would have liked to have seen them serve, pass, hit, dig and block a little better," Speraw said. "It wasn't a very pretty match on either side, and I think [France head coach] Laurent [Tillie] would probably agree with me."
It might not have been pretty, but for the USA it was sufficient. The Americans defeated France 3-1 (25-16, 25-22, 23-25, 25-21) for a valuable three points in Pool A.
For the first time this summer, Speraw fielded a starting lineup of all veteran Olympians: Micah Christenson setting, Taylor Sander and Aaron Russell on the outside, Matt Anderson on the right, Max Holt and David Smith in the middle, and Erik Shoji at libero.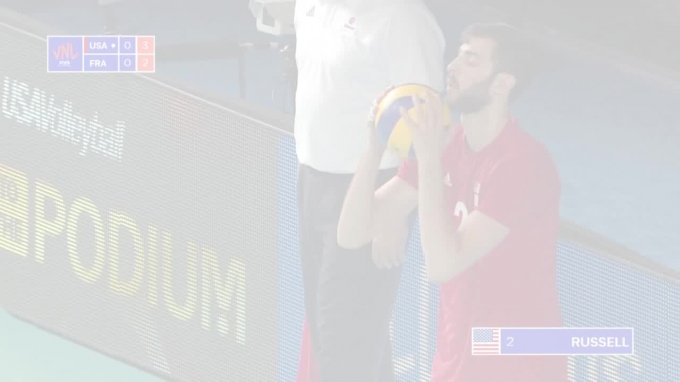 Create a free account to unlock this video!
Get Started
Already a subscriber? Log In
As a team, the USA out-blocked France 16 to four, and Holt led the way in that column, racking up eight blocks. With seven kills on just 11 attempts and two aces, he tied with French opposite Jean Patry for a match-high 17 points.
Russell, who was making his 2019 debut in the USA jersey, finished second on the team with 16 points on 13 kills, two blocks, and an ace.
In just his second start of the season, Anderson had a relatively quiet match, and Speraw credited that to the connection between setter Micah Christenson and Matt Anderson that hasn't had much time to develop yet this summer. Speraw also pointed out that Anderson plays on the left for his professional team, so it might take him a little longer to get into the groove than the other USA players.
France, which has the misfortune to have Poland in its FIVB Volleyball Intercontinental Olympic Qualification Tournament pool in August, chose to leave some of its top players at home to rest and train, but against the USA, the young group did well to put together a few good runs, including the one at the end of set three that allowed them to push the match to four.
But with just five blocks and four aces in the match, France couldn't slow down the veteran USA squad enough.
In Wednesday's afternoon match, Poland outlasted Brazil in a five-set marathon 25-23, 23-25, 25-21, 21-25, 15-9 to take the lead in Pool B. Poland, conscious of that fast-approaching Olympic qualifier pool featuring France, also sent a young team, leaving some of its stars at home. But the young guys, led by 24-year-old outside hitter Bartosz Bednorz and bolstered by the support of thousands of enthusiastic Polish fans from the Chicago area, were able to upset Brazil, which entered the Final Six with the best record (14-1) of all teams.
The incredibly close match saw Brazil lead in aces (5-3), digs (50-45), and kills (69-68), but Poland had the edge in blocking (12-7) and opponent errors (26-22).
By pushing Poland to five, Brazil also gets a point, which could prove valuable if all teams in Pool B finish with a 1-1 record—an absolute possibility with matches versus a tough Iran team coming up for Poland and Brazil.
Team USA and Brazil have Thursday off, while in Pool B Iran plays Poland at 5 PM CT and Russia takes on France in Pool A at 8 PM CT. The USA returns to action Friday versus Russia at 8 PM CT.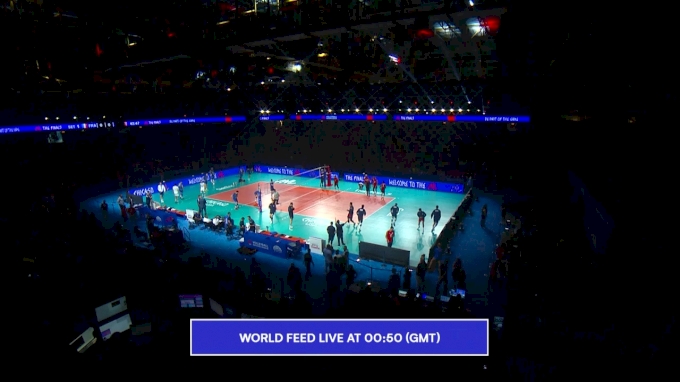 Unlock this video, live events, and more with a subscription!
Get Started
Already a subscriber? Log In