2019 FIVB Volleyball Nations League
Week 3 Preview: It's About More Than Wins & Losses For USA Men
Week 3 Preview: It's About More Than Wins & Losses For USA Men
The U.S. Men's National Team enters Week 3 of the 2019 Volleyball Nations League with a 2-4 record, sitting ninth in the standings.
Jun 12, 2019
by Megan Kaplon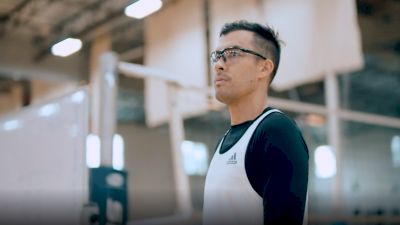 The U.S. Men's National Team enters Week 3 of the 2019 Volleyball Nations League with a 2-4 record, sitting ninth in the standings. However, with a spot in the Final Six already secured as the host team, USA's accomplishments can be measured in something other than wins and losses.
Watch the 2019 Men's VNL LIVE on FloVolleyball
In six matches, rookies Micah Ma'a, Kyle Russell, Josh Tuaniga, and Kyle Dagostino have made their senior national team debuts. Impressively, Ma'a has even seen playing time as both a setter and an outside hitter.
Kawika Shoji, Ma'a, and Micah Christenson have all seen time at the setter position, and liberos Dustin Watten, Erik Shoji, and Kyle Dagostino have shared time on the court.
Not only are the veteran national teamers getting some much-needed rest and recovery, but the next generation of USA players are gaining valuable experience in a major level international tournament, absolutely a win-win situation for head coach John Speraw and his team as it heads into this week's trio of matches in Cannes, France this week.
Here's a preview of what to expect from Team USA and its opponents this week.
Team USA
We likely won't know for sure which 14 players Speraw has elected to bring with him to Cannes until Thursday, but here's what we do know: Speraw has been slowly adding veterans back into the roster. Last week, setter Micah Christenson made his 2019 debut, as did middle Max Holt, and Ben Patch.
Of the returning national teamers on the 25-player VNL roster opposite Matt Anderson, middles Dan Mcdonnell and Taylor Averill, outsides Thomas Jaeschke and Aaron Russell have yet to appear in the red, white, and blue jerseys. If Speraw continues with the trend of Week 1 and 2, a couple of those players will rejoin the team this week in France.
Over the first two weeks and six matches, T.J. DeFalco leads the team with 57 total points and has started in all but one match. Middle Mitch Stahl—who ranks fourth on the team with 38 points, including 12 (!) blocks—has appeared in every match, either as a starter or coming in off the bench. With 0.52 blocks per set, Stahl ranks sixth among all players in VNL.
Ben Patch missed Week 1, but joined the team in Ufa, Russia, last week and led the squad in points in all three matches, scoring 53 kills, three blocks, and an ace to tie DeFalco's total tally of 57.
Argentina | Friday, June 14, 11 AM CT | Watch Live
Argentina finished 2018 with a 14th-place finish at VNL and a 15th-place showing at World Championships, but so far at the 2019 edition of VNL, the South American squad is 2-4, same as the U.S. men.
To open the tournament, Argentina swept Portugal and Bulgaria, but then lost four in a row to Canada, Japan, Iran, and Brazil.
Argentina enters the 2019 season with a new head coach at the helm. Before returning to his native Argentina to take the men's national team job, Marcelo Mendez spent time with the Spanish men's national team and 10 years with top Brazilian club team Sada Cruzeiro.
Twenty-nine year old Facundo Conte leads Argentina with 76 total points in six matches. The 6-6 outside hitter just signed with Mendez's Sada Cruzeiro for the upcoming 2019-20 professional season, taking the place of American Taylor Sander, who recently transferred to Dynamo Moscow.
Opposite Federico Pereyra ranks second on the team with 67 points, while Maximiliano Cavanna quarterbacks the offense, averaging 2.23 running sets per set.
Germany | Saturday, June 15, 11 AM CT | Watch Live
Like the USA and Argentina, Germany has just two wins under its belt at the 2019 VNL, having downed China and Serbia, both in five sets.
Simon Hirsch and captain Christian Fromm lead Germany's offensive efforts. Six-foot-eight opposite Hirsch, who plays for Revivre Milano during the pro season, has collected 86 points so far, while 6-8 outside Fromm, who plays professionally in Poland, boasts 53 points.
Last year, Germany took seventh at VNL, and did not compete at World Championships as it failed to qualify through the European qualifiers. The Germans have had recent success at the international level, however, winning a bronze medal at the 2014 World Championships with four of the players who are included on the 2019 VNL roster.
France | Sunday, June 16, 11 AM CT | Watch Live
In recent years, France has done exceedingly well in the Volleyball Nations League and its predecessor tournament FIVB World League, winning gold in 2015 and 2017 and bronze in 2016. Last year, in the inaugural VNL event, France took home silver, losing to Russia in the final.
France started off strong in 2019, winning five matches in a row before falling to Bulgaria in five sets to close out Week 2.
This year's French squad has a number of offensive weapons, including 22-year-old opposite Jean Patry (78 points so far), former UC Irvine outside hitter Kevin Tillie (42 points), and middles Nicolas le Goff (42 points) and Barthelemy Chinenyeze (42 points).
Even with a hot start to 2019, France has some tricks still up its sleeves as a number of veteran players have received little to no playing time so far at VNL. Keep an eye out for the debut of Earvin Ngapeth and more contributions from Stephen Boyer, who has appeared in just two matches.
Non-USA Match of the Week
Iran vs. Russia | Sunday, June 16 | Watch Live
Both Iran and Russia have lost just one match in the first two weeks of competition and have a chance to be medal contenders come the Final Six. Iran holds the home-court advantage this week. Tune in to see Russia's top scorer, 6-10 outside hitter Egor Kliuka, go up against Iran's 6-7 opposite Amir Ghafour.