The television images were as frightening as they were graphic. Shrieking winds. Flying debris. Surging water. And through the soaked lenses of social media, sad images of families made homeless this past week by Hurricane Maria's unprecedented fury.

As Courtney Thompson watched those images, she was startled to see people she recognized. The two-time Olympic volleyball medalist received a text from her former U.S. national team teammate Angie (Pressey) Forsett. Devastation in Cataño. Our former town. Our former team.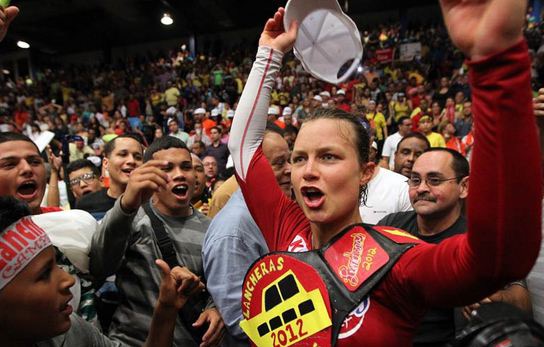 For many current and former American volleyball players, Puerto Rico has a special meaning. Dozens of collegiate All-Americans -- including Jordan Larson, Nicole Fawcett, Alisha Glass, Kelly Murphy, Kelsey Robinson, Micha Hancock, and Danielle Scott-Arruda -- signed their first pro contracts out of college with one of Puerto Rico's 10 teams. They were paid their first paychecks for playing a sport they love; they first experienced living in a place where -- although its residents are American citizens -- English is not the first language.

"Puerto Rico has been pretty meaningful for the national team," Thompson said. "It's a beautiful place and it gave us a wonderful opportunity to get introduced to what it's really like to play professionally."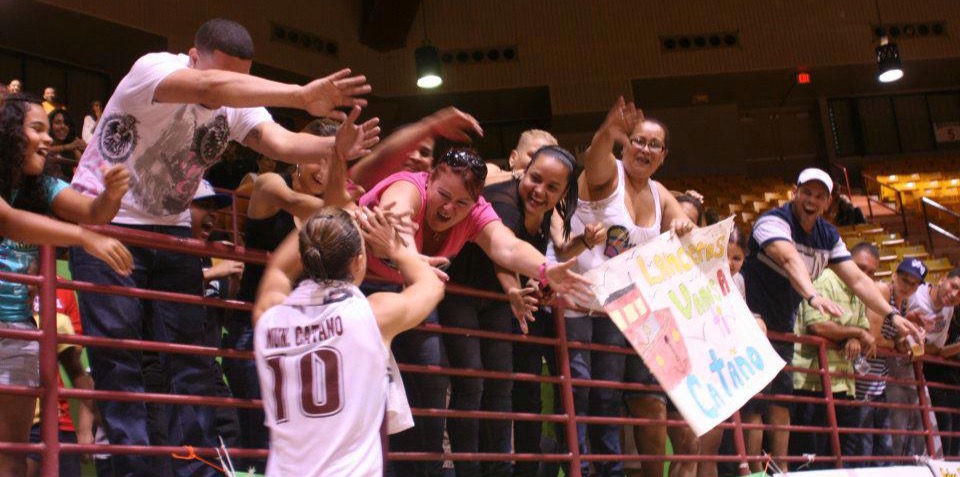 So, when Thompson and Forsett realized just how catastrophic last week's hurricane had become, they contacted former national team teammate Tama Miyashiro.

"The volleyball community has a special bond," Thompson said. "We said, 'Man, we gotta do something.'"

Give It Back Foundation is a 501(c)3 charitable organization founded in 2015 by current and former members of the U.S. women's N\national team. Give It Back is now reaching out to the volleyball community to help raise hurricane relief funds for the folks in hard-hit Cataño, Puerto Rico.

"What I learned from the people of Cataño is that their sense of community is so big, so important," Thompson said. "Neighbors matter. People matter. How you're doing matters. The community is like very few I've ever seen in the world. And volleyball's their favorite sport."

Give It Back Foundation is now accepting tax-deductible monetary donations on its website to help Cataño recover and rebuild. Thompson is also inviting volleyball equipment manufacturers, wholesalers, and retailers to contact the Foundation about donating balls, nets, and other volleyball gear to the children of Cataño.

"They treated us like family," she said. "So, now, when we see them going through so much, we want to have their backs, just like they helped us when we were there."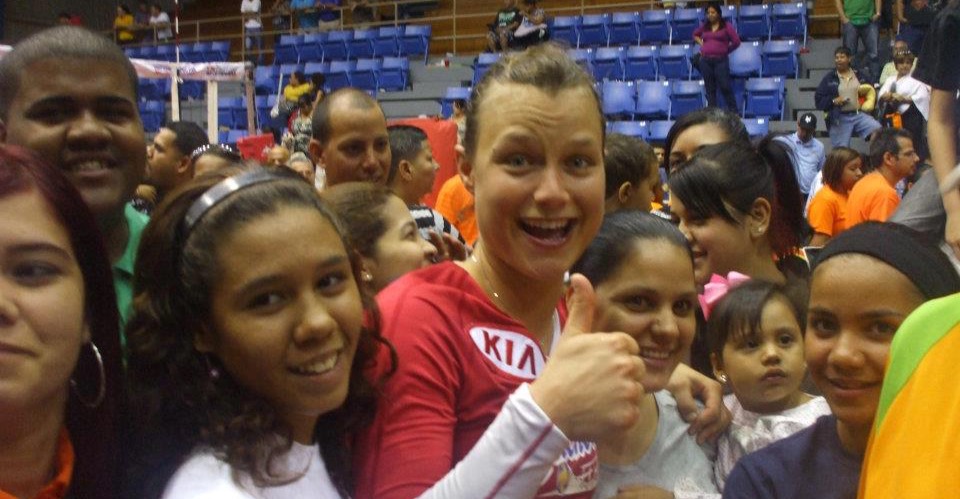 Photos courtesy Linda Thompson




Don't Miss a Beat
It's time to step up your game. Fill in the information below to get the best of FloVolleyball delivered directly to your inbox.
MUST SEE FloFilms
Lauren Carlini: Setting the Standard
Watch full episode here.


The Program: Penn State
Watch Episode One here.

All In: USA Women's National Volleyball Team
Watch Episode One here.