An Explanation Of The 6-2 Volleyball Rotation
An Explanation Of The 6-2 Volleyball Rotation
In a 6-2 volleyball rotation, the first number six represents the number of hitters on the court and the second number two stands for the number of setters.
Sep 15, 2017
by FloVolleyball Staff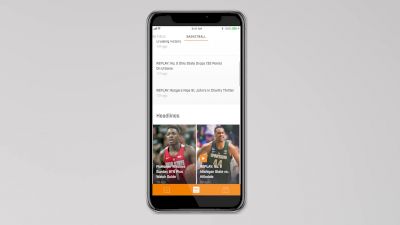 There are a few different rotational systems a volleyball team can run; one is the 6-2.
The first number, six, represents the number of hitters on the court and the second number, two, stands for the number of setters. Usually, there will be three front-row hitters and a back-row setter. After three rotations of this, the setter rotates to the front row and becomes a hitter. The opposite hitter simultaneously rotates to the back row and becomes the setter.
In this offensive system, it is very common to conduct a double substitution for the opposite hitter position and the setter position. Through the double substitution, a team can optimize their offense and defense by having a strong right side hitter/blocker sub in for the setter when he or she rotates to the front row.
Thanks to this system, coaches with shorter setters can utilize that player's skills out of the back row, but sub in a taller hitter in the front row. One downside of a 6-2, however, is that it does require a significant number of substitutions. Within a single game of a collegiate match, 12 substitutions are allowed for each team. In close games, it's common for teams that run a 6-2 system with the double-sub to use up all their subs. If that occurs, whichever right-side hitter/setter duo is on the court last will stay on the court and the setter will set out of the front row, imitating a 5-1 system for the rest of the game. As soon as that game is completed, 12 more substitutions are available for the coach to use during the next set.
Below is a diagram of how to arrange a team into serve receive rotations within a 6-2 system. The serve receive rotation one is the first box and descends down the left column to rotation six. The same rotations are on the right column but it shows where to have players in transition/defense, meaning once the ball goes back over the net from their serve receive spots.